Wallén Racing still ahead
Day three of racing between the seven Marstrom catamarans at the M32 Gold Cup in Miami proved tighter than ever. Dominating Wallén Racing sailed more conservatively with a 3-1-2-2-2-3 scoreline, but still maintained her lead over second placed Mattias Rahm.
London 2012 Star Gold medallist Freddy Lööf, with tactician Daniel Wallberg, struggled again, but finished the day with two wins. Being third overall isn't what they came here for, so we might see some changes to get back on track tomorrow.
The US boats are getting up to speed. Gradient V started the day with a close second place after leading the fleet around the course. And there was a win for Peter Dentons Ultimate Pressure (helmed today by Luke Lawrence) in the fourth race.
Everywhere M32 Cup goes, they're trying to do something special together with the local community. This can be a charity or just get young sailors out sailing to inspire them to stay in the sport. To sail with Olympic Champions and up-and-coming young sailors on fast catamarans, help kids to see a natural path from dinghy sailing to America's Cup.
As a new class on Biscayne Bay, it was important to work with local initiatives. So when Bacardi Miami Sailing Week invited the M32 Class to their pro-am regatta, it was a perfect opportunity to help out. 20 guest racers bid for, and got, spots on board during racing, and the money went to three different organizations: Shake-A-Leg Miami, Team Paradise and Sailing Heals.
Results:
| | | | | | | | | | | | |
| --- | --- | --- | --- | --- | --- | --- | --- | --- | --- | --- | --- |
| Pos | Team | Skipper | D1-2 | R12 | R13 | R14 | R15 | R16 | R17 | Tot | Net |
| 1 | Wallén Racing | Hans Wallén | 15 | 3 | 1 | 2 | 2 | 2 | 3 | 28 | 25 |
| 2 | Rahm Racing | Mattias Rahm | 32 | 1 | 2 | 1 | 4 | 4 | 2 | 46 | 40 |
| 3 | Lööf Racing | Fredrik Lööf | 34 | 4 | 3 | 3 | 5 | 1 | 1 | 51 | 44 |
| 4 | Gradient Vee | Randy Miller | 52 | 2 | 4 | 7 | 3 | 5 | 5 | 78 | 71 |
| 5 | Ultimate Pressure | Peter Denton | 57 | 6 | 7 | 4 | 1 | 7 | 4 | 86 | 78 |
| 6 | Sail Racing | Klabbe Nylöf | 58 | 7 | 5 | 5 | 6 | 3 | 6 | 90 | 83 |
| 7 | Lift Off | Malcolm Gefter | 61 | 5 | 6 | 6 | 7 | 6 | 7 | 98 | 91 |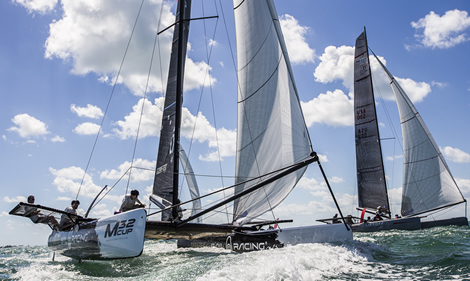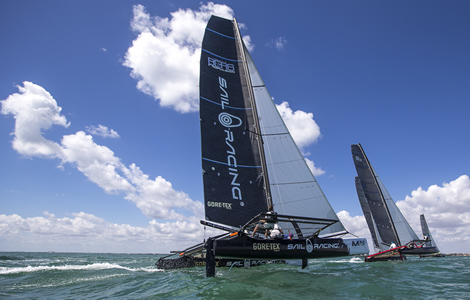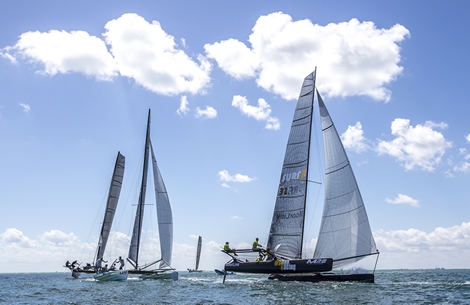 Back to top
Back to top