Double wins for Midnight Rambler
After winning Race 1 of the CYCA Trophy - Passage Series yesterday, Midnight Rambler, the Ker 40 owned by Ed Psaltis, Bob Thomas and Michael Bencsik, backed up and won again today to claim Division 1 victory from Tony Kirby's brand new Ker 46 Patrice.

Following yesterday's ideal 14-20 knot winds, the fleet was at the mercy of very light and shifty winds, which covered all points of the compass and varied from 3 knots to around 6.5 knots. These conditions forced officials to shorten the original 19 nautical mile course at the top mark, set eight miles off North Head, after the fleet started the race near Shark Island.

Breaking in a new suit of sails with no trouble, Midnight Rambler's crew picked the shifts right every time to overcome Patrice overall by over three minutes, with Sam Haynes' Rogers 46 Celestial a minute adrift of Patrice, enough to claim fourth place overall in the series behind Nine Dragons, the DK46 owned by Bob Cox, which also sailed an excellent series.

"A fantastic result – it's better than you could dream for," Ed Psaltis said as he stepped off his yacht at the CYCA this afternoon. "The new sails have completely transformed the boat's performance in light airs," he said, referring to earlier races this year in which the boat did not live up to expectation.

"A light and shifty day, we kept concentrating hard all day. We hit North Head hard, stayed on the northern side of the course - which paid off - we had a sweeter angle. We hung onto to Patrice and Celestial."

When questioned how they expect to do come the Rolex Sydney Hobart, Psaltis, who won the fatal 1998 race, said: "The Hobart can blow – but you can also get light stuff. We've always been good in the heavier stuff, and now the new sails are helping our light air performance."

Midnight Rambler's tactician, Tom Barker confirmed: "We made all the right calls today. We sailed smartly – we didn't want to sail too high risk after winning yesterday. We aimed to sail close to those in our rating band; Celestial and Patrice – and we did that right."

One of the key moments for all was clearing the Heads. Those who went right across the Heads on starboard tack and tucked in under North Head got the better angle to the mark, which was set at 110 degrees off North Head. What didn't help the smaller boats were the sloppy sea and the light fickle winds, even in the Harbour.

Breezes were so shifty in the Harbour that while New Zealander Jim Delegat's VOR 70 Giacomo got the escape card on the western side, two minutes later it had swung and trapped the likes of Andrew Wenham's Southern Excellence II.

Then offshore, halfway to the top mark, which ultimately became the finish line when officials shortened the course due to light flukey air, Matt Allen's Ichi Ban overtook Giacomo to win line honours.

Allen explained: "The breeze went northeast and we tacked and got into it before Giacomo. Midnight Rambler, Patrice, Celestial hooked into it too. There was a bit of a snakes and ladders program going on out there.

"It was good for us, as it gave us the opportunity to test our light weather settings – so that's another box ticked," Allen, the new President of Yachting Australia, said.

Division 2 went to Andy Kearnan's L'Altra Donna, which won today's race from the Mitchell Miller skippered Canute, and Larki Missiris' Wild One. Yesterday's winner, Brannew, the Beneteau 40 owned by Chris Bran, did not make the start today.

This division was a lot more closely contested than Division 1, with Kearnan's always well-performed Summit 35 only beating Canute, a King 40, by eight seconds overall. However, Wild One, a Sydney 38, was a further nine minutes behind.

The CYCA Trophy also took in Race 2 and 3 of the four-race Southern Cross Cup. With three races locked away, the Rolex Sydney Hobart Yacht Race will decide the winning team and cannot be used as the drop.

After today's race, the CYCA White team of Wild Rose (Roger Hickman), Victoire (Darryl Hodgkinson) and Patrice leads the CYCA Gold team of Celestial, Midnight Rambler and Balance by two points, with Australia third and CYCA Blue fourth.

"We're loving the team event," Midnight Rambler's Michael Bencsik said. "It's a great result with Hobart to play for," he added of their currently holding down second place.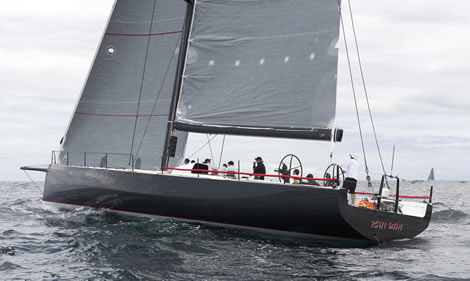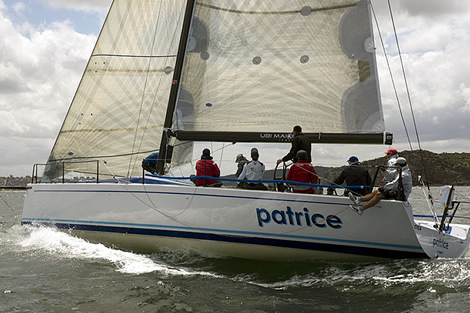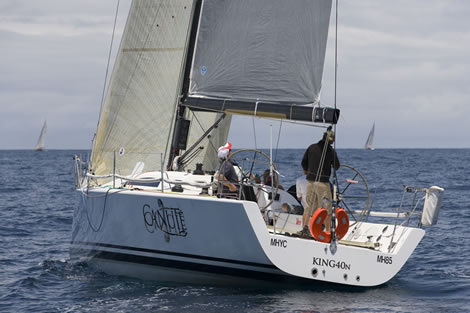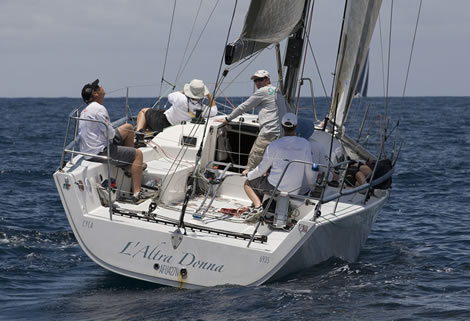 Back to top
Back to top