Shogun V dismasts
In 18 knots of southerly breeze, Rob Hanna's TP52 Shogun V was dismasted off Palm Beach on Sydney's Northern Beaches on day two of the Premier Composite Technologies TP52 Southern Cross Cup Regatta.
The black carbon fibre mast was 26 metres tall at the midday start of race four on the course area called Palm Beach circle, to the east of Barrenjoey Headland. Less than half way to the top mark there was only 6 metres left, the failure happening mid-tack just as the 52-footer levelled out.
In a rolling ocean the predominantly Melbourne-based crew worked furiously with hacksaws to free the three-year old rig, with both mainsail and headsail still attached, from the windward side of the boat before it swung in and punctured the hull.
Amazingly there was no other damage to the grand prix racer, the current Audi Australian IRC Champion. More importantly there were no injuries during the ordeal.
"My first thought was making sure everyone was ok," said Hanna back at the Royal Prince Alfred Yacht Club. "We think one spreader went, which loaded up the mast. We don't really know; the net result is the same."
Shogun V is for sale and even at a difficult time, Hanna retained his sense of humour, "It's easier to ship now…."
He sees this as an opportunity for a new owner to build a mast more in keeping with IRC handicap rather than TP52 class racing.
Hanna wished the organisers and competitors well for the remainder of the final round and congratulated Karl Kwok and Gavin Brady,owner/skipper and helmsman respectively of the Hong Kong based Team Beau Geste, who are inching closer to a whitewash in the inaugural four-part series, the brainchild of a passionate group of Australian owners.
Two more bullets has Team Beau Geste leading this round on progressive points, and in command of the overall TP52 Southern Cross Cup as winners of rounds one and two at Sandringham Yacht Club in February and April, and round three on Sydney Harbour in November.
Results:
| | | | | | | | | |
| --- | --- | --- | --- | --- | --- | --- | --- | --- |
| Pos | Boat Name | Skipper | R1 | R2 | R3 | R4 | R5 | Tot |
| 1 | TEAM BEAU GESTE | Karl Kwok | 4 | 1 | 3 | 1 | 1 | 10 |
| 2 | QUEST | Bob Steel | 2 | 5 | 1 | 2 | 2 | 12 |
| 3 | COUGAR II | Tony Lyall | 1 | 2 | 4 | 4 | 4 | 15 |
| 4 | VAMOS | Connel McLaren | 5 | 3 | 5 | 3 | 3 | 19 |
| 5 | SHOGUN V | Rob Hanna | 3 | 4 | 2 | 7.0F | 7.0C | 23 |
| 6 | FRANTIC | Michael Martin | 6 | 6 | 7.0F | 5 | 5 | 29 |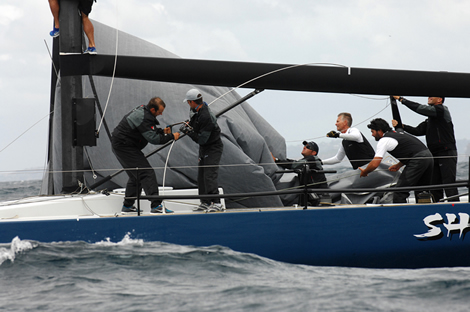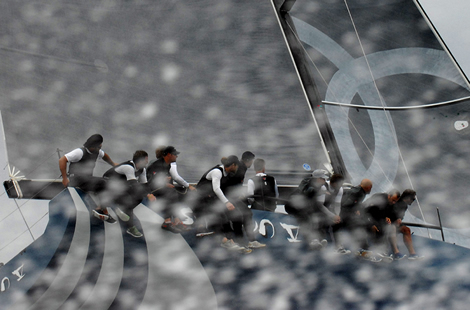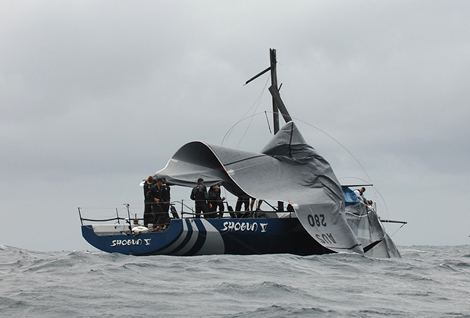 Back to top
Back to top