Team Aqua the class act
The penultimate round of the 2013 RC44 Championship Tour in Cascais, Portugal kicked off with a day of match racing. Only Team Aqua, helmed by Cameron Appleton, managed to keep a clean sheet on a day where the wind varied from 6-15 knots and sun, rain and fog all graced the race course.
Katusha has sat at the top of the RC44 match race standings throughout the 2013 season, however their 3-3 score-line in Portugal dropped them back to second, one point ahead of 2012 match race champion, Synergy Russian Sailing Team. The defending champion finished the day with four wins alongside Artemis Racing with Iain Percy at the helm and Gazprom 2.
Team Aqua has jumped into the overall lead with 19 wins, three points ahead of their nearest rivals. Cameron Appleton gave his take on a tricky day on the water: "The sea state today was something else. We had a cross swell that meant you were almost into the swells on a port downwind. It made it challenging to balance out the sail trim verses the waves and the way the boat was being thrown around, so the sail trim adjustments were key. We're really pleased with today."
Local resident Patrick de Barros is more likely to be seen racing his Dragon in Cascais Bay. Today he was onboard the renamed RC44, Cascais Aleph Racing, with renowned French match racer Mathieu Richard at the helm. de Barros' team won three of their six matches, scoring victories against Katusha (Andy Horton), Bronenosec (Vladimir Liubomrov/Tommaso Cheffi) and Team Italia (Massimo Barranco/Russell Coutts).
Patrick de Barros has returned to the RC44 fleet after a year away and was very impressed by the calibre of racing in Cascais today: "The level of competition within the fleet is noticeably higher than last year, there are a lot of big names on the circuit like Iain Percy, Russell Coutts, you see Cameron Appleton and Team Aqua win all six of their races, it's really impressive."
As for his own performance, de Barros says: "For us I would have liked slightly better results, we had a couple of bad starts but we are set up well now for tomorrow's fleet racing. We have done three hard days of training before the regatta, but like I said the level is very high and the last time I sailed a RC44 was last year so we will have to wait and see how we get on."
With just one more day of match racing this season at the World Championships in Lanzarote, Team Aqua has laid down the marker to the fleet as the ones to catch.
RC44 Championship Tour Overall Match Race Ranking (after four events)
1. Team Aqua – 19
2. Katusha – 17
3. Synergy Russian Sailing Team – 16
4. Artemis Racing – 15
5. Team Cascais-Aleph Racing – 13
6. Gazprom2 – 11
7. Team Nika – 9
8. Peninsula Petroleum Sailing Team – 8
9. Team Italia – 8
10. Aegir Racing – 7
11. RC44 Team CEEREF – 5
12. Ironbound – 4
13. MAG Racing – 2
14. Bronenosec Sailing Team – 1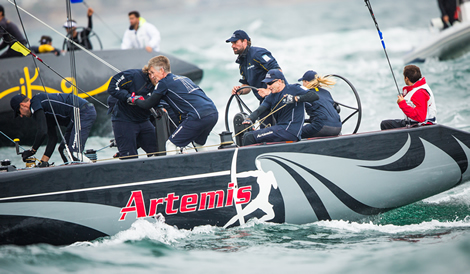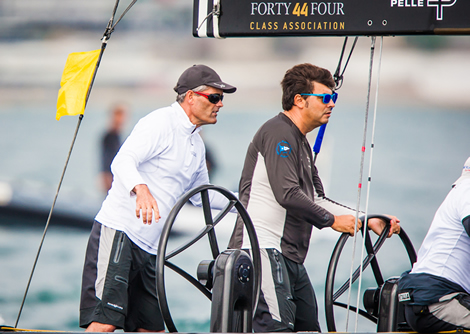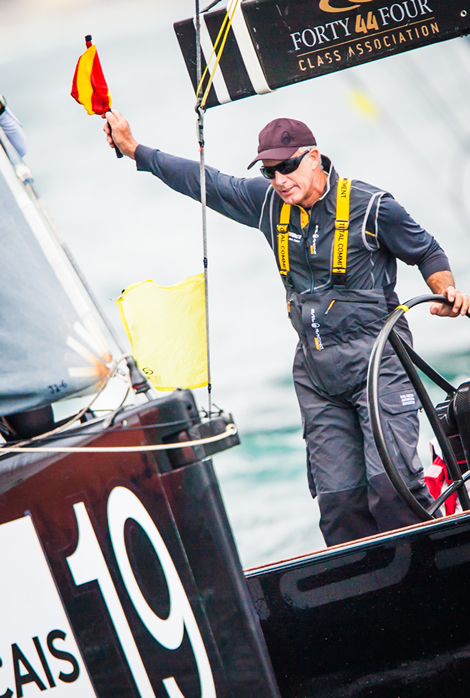 Back to top
Back to top