America's Cup punditry
Terry Hutchinson - ex: America One, Stars & Stripes, Emirates Team NZ and until December last year, Artemis Racing skipper.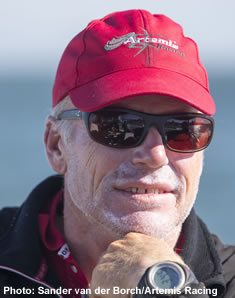 Who is going to win the AC? "If I had to call it now, I'd say Team New Zealand."
Why? "Both teams look nice going through the water... In its simplest form, both teams are really good, but as a team they [ETNZ] are really good. My tenure there was part of that maturing process and it is a solid team and it is hard to put your finger on one thing. They have been at it long enough. Dean is good. Their team is good.
"One thing that you would say is that this is the first Louis Vuitton where the challenger series racing hasn't been as good as the in-house defender series racing - just a slam dunk to Team NZ, but I think that karma is on their side with everything that's gone on.
Ideal AC boat? "It would be a 72ft TP52, like a Mini Maxi but lighter and higher performance.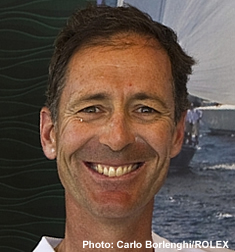 Francesco de Angelis - three time skipper of Prada/Luna Rossa Challenge

Who is going to win the AC? "I think with breeze for sure Team New Zealand is a very polished crew and they know their tool very well. The only thing is - what will happen if foiling is hard. That is the last good thing left on this America's Cup - that you still don't know until the last race who is going to be fast. All the rest I would forget."
Why Emirates Team New Zealand? "They did very good work so far and managed the campaign very well. They have a very talented group on the boat and off. As a campaign it has been very well managed. They deserve to be properly rewarded, but they still need to do the job."
You've been following it? "Not much. There hasn't been much racing so far. I have been watching some of the technical parts but so far the racing has been pretty boring."
What would be the ideal AC boat? "They have to make a realistic budget, because this one is off the scale. Having a crew nationality rule would be a positive thing. They need to get a tool that provides the fist fight on the course, because speed by itself is not enough."
So a big monohull? "That is up to the winner to decide. For sure if they keep on multihulls they could make some components one design to drop the cost - let teams play with the hulls, the foils, etc and leave other components. But the class needs to allow some development because that is what the America's Cup is all about. I'm sure if you took this cycle and you did everything differently, you'd be fine. Just don't do anything that was done this time...!"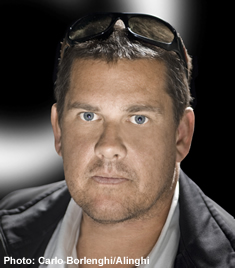 Dean Phipps - eight America's Cups starting with Victory '83 and including four wins with Team New Zealand and Alinghi. One of the 'famous five' alongside Brad Butterworth, Warwick Fleury, Simon Daubney and Murray Jones.

Who's going to win the America's Cup? "It is an even bet I think right now. Oracle look a bit shaky foiling. They aren't so high out of the water which is reasonably quick, but they dolphin around a bit. Team New Zealand look on to it in terms of the foiling side. They have spent plenty of time doing it. It will be a close boat race.
Breakage an issue? "To keep the things going is a bit of a nightmare for everyone, so we can expect breakage. This time it is way more technical and not as user friendly as before - much more can go wrong. You are reliant on batteries – I think that is what happened with Team New Zealand the day they didn't finish: They did an all-nighter and then forgot to plug in the battery and the next thing is that they ran out of battery power. So silly little things like that stop you from going sailing, whereas last time if your battery went flat, you just had no instruments."
Wind? "I think Oracle in light air might have a little edge, but Team NZ in a breeze, just the hull shape looks more breeze-orientated. It is going to be interesting!"
Next time? "They need to get the people back, get the teams back. The wings – they are very efficient, but not that user friendly. You have a shore team that is 3:1 or 4:1 to the sailing team which doesn't seem right.
Are you missing it? "I haven't really missed it. It will be great. Get it over and done with and then hopefully it will get back in the right direction."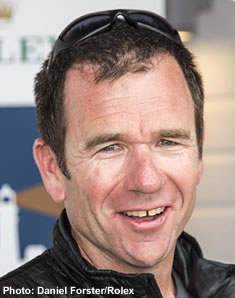 Mike Sanderson, ex TAG Heuer (1995), Team New Zealand (2000), Oracle BMW Racing (2003) TeamOrigin 2007-10

Who's going to win the America's Cup? "The Kiwis for sure! The Lord works in mysterious ways. I was worried that as time went on Oracle was just getting stronger and stronger, but now I think the momentum is back with the Kiwis. I think the boats are going to be really even speed-wise, but the way that the New Zealanders are able to round marks and the way that they know the modes of the boat - I have never seen a multihull being sailed as tidily as that boat is. It is flawless.
"Everyone has talked about the Dean v Jimmy battle. People hyped it up before the 2007 semi-finals and then Deano kicked his arse. You wouldn't want to underestimate Dean – he's on fire at the moment. His time on distance is amazing. So unless we are missing something glaringly obvious like they are going a couple of knots quicker..."
What would be your ideal Cup boat? "They have to take a serious look at high speed monohulls, although I am a bit biased. No one would dispute that the racing to date hasn't been good enough in the multihulls. They hoped that the excitement [of speed] would bring general public in, but I think as sailors we have enjoyed the finesse and the skill of the foiling boats, probably more than the public has. They don't understand how hard it is to do what they're doing. The novelty of that is going to wear off quite quickly. We have got a lot of races coming up and if one boat is quicker than the other I think they will see the viewing numbers slowly decrease over each race. There will be a ton of people watching on Saturday but after that..."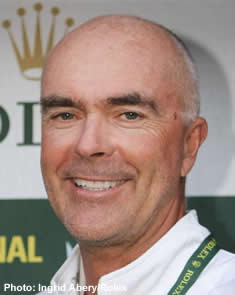 Bouwe Bekking - six time Whitbread/Volvo Ocean Race sailor and movistar/Telefonica Blue skipper

Who will win the America's Cup? "I like the boats from Oracle, how they look. Of course it is easy to talk about Team New Zealand - they look pretty slick and in comparison we haven't seen so much from Oracle. A lot will depend on how much breeze there will be. If it is light, Oracle looks pretty nice. The boats are different and when it is breezier I think the Kiwis will be a little better. It may come down to how much breeze there is - hopefully 30 knots and they'll just send them off!"
What is the ideal boat for the AC? "I like the excitement. If it was one design catamarans, it would be great, otherwise I think monohulls for the match racing part of it. Around 70ft or something, something with a light to medium displacement. If you start planing, then you get all the big differences, so semi-planing probably. The match racing is still a big part of it. And keeping it relatively inexpensive."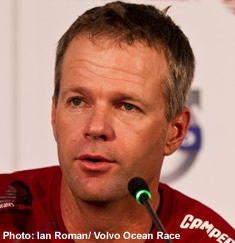 Chris Nicholson ex-Camper VO70 skipper
Who's going to win the America's Cup? "I think it is going to be very close. I don't know if it is my heart or my mind telling me this, but I think Team New Zealand will get there in the end. So far they have had too many firsts - they were first to foil, first to foiling gybe, first to foil upwind and appear to have led the path in terms of design - add all those things up. Plus they have had the most time on the water. There is a lot of positive there. That is how I think it will roll."
And choosing between the crews? "I think there is a little bit because of the time on the water. Team New Zealand have had longer to improve their technique and how they sail the boat. I was impressed right at the start of the Louis Vuitton Cup how hard they were pushing then and they can only have got better since.
"I went on the boat around Christmas time. They are pretty cool. It is the engineering and the systems that are the cool things. The speed is the speed. They are a pretty stable platform once you are up and foiling and relatively safe, but you have just got to get them up on to the foils and control them once they are there. There has certainly been some very cool ideas and input into them."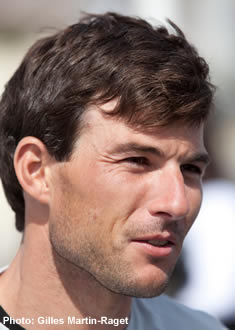 Sebastien Col ex-K Challenge helmsman

Who is going to win the America's Cup? "I am guessing but I think the Defender still has a big chance to win. In the history of the AC it has always been very hard for the Challenger to win. But it will be probably come down to who wins the first start and downwind leg...
"It is pretty hard to say because the Team New Zealand and Oracle boats are so different. So far haven't seen Oracle pushing too hard. Team New Zealand maybe we have seen almost the best of this boat and this team. It is typical of the America's Cup – the Challenger always has all the people cheering for them and the Defender looks like the bad guy – maybe it really is true this time... Then there is the breakage factor. I think Oracle haven't pushed so hard and their boat seems a bit lighter in general. We will see."
What is the ideal boat for the America's Cup? "As far as we are talking about match racing boats, because the America's Cup is match racing - we need boats that can be fast, but that don't lose too much tacking or gybing. Match racing is like a chess game to me. If you have boats that lose four lengths tacking and gybes, you will never have this chess game. You need to find the right balance between loss tacking and the boat speed. Imagine you lose four boat lengths while tacking, you need a four boat length lead. With the AC boats in 2007 we might have lost half a boat length while tacking, so it brought the boats very close together because a half a boatlength lead was enough to enter into a tight duel."
Back to top
Back to top