Victory to Weiser
After six days of racing at the Gazprom International Dragon Gold Cup went to the team on UKR7 led by Germany's Markus Wieser.
Racing came to a conclusion on the Bay of Douarnenez today, with a fine finale. Today's it was Germany's Marcus Brennecke who came out on top, winning the last race of the Gold Cup with apparent ease, leading from start to finish for the full three hours racing.
After a significant wind shift and a general recall interrupted the start procedures, the race finally got away at 12.12. Two boats, FRA 207 and UKR 1, were OCS and disqualified.
Conditions for the 77 teams in were shifty, with an unstable wind of 15 knots and two metre waves. After five days of much lighter weather, the Dragon sailors weren't displeased by the more challenging conditions.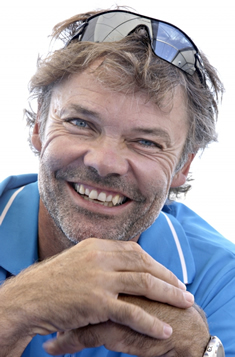 However the Wieser-skippered Bunker Queen has put in the most consistent performance this week, finishing in the top ten all week, with the exception of today's race when they finished 28th. At some time or other this week all the favourites have tripped up and the Gazprom International Dragon Gold Cup comes with no discard. Fortunately with a clear 36 points advantage Bunker Queen boss (UKR 7) was still able to hold its overall position.
Bunker Queen's closest competition in the overall results was Yevgen Braslavets, who rounded the weather mark up with the top ten, when Wieser's crew was back in 25th position. From the first mark it was Marcus Brennecke's Dragon that set the pace and found the pressure, followed by José Matoso (POR 55), who sailed a fabulous race. Likewise Germany's Thomas Müller made a spectacular come back, jumping ten places in just a few miles to move into the last podium position.
The Dragons return to Douarnanez for Grand Prix Guyader next year taking place over the first two weeks of May.
Full results here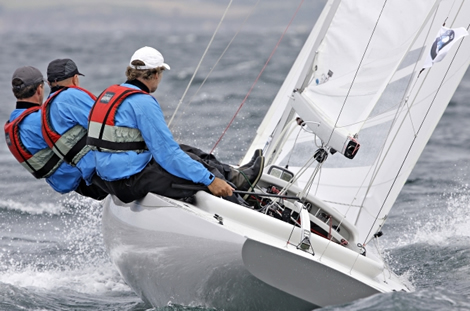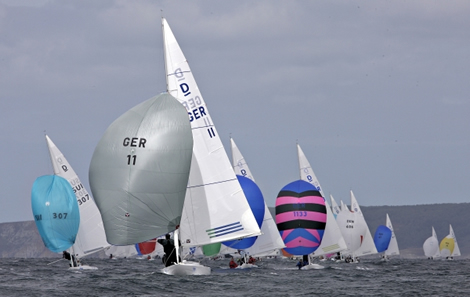 Back to top
Back to top