Weiser soars ahead
On the penultimate day of racing at the Gazprom International Dragon Gold Cup, there was a change of conditions with a westerly wind of 10-15 knots, choppy seas and mist. Today's victory when to Ukraine's Yevgen Braslavet.
Today's race got underway on tome with five boats over early, three restarting and two scored OCS - SWE 385 and Russian Dimitry Samokhin
The man of the day was unquestionably Yevgen Braslavets. The Ukrainian team, which lies third in the International Dragon Association ranking, went into the lead from the start, rounded all the marks ahead of the fleet and dealt the final blow on the finish line. Behind them it was a fierce battle between DEN 138 and GER 11 who completed the podium of the day.
However German Markus Wieser (UKR7), leader overall, commented: "We've been sailing consistently; so far, so good. We have our plan and we're going to stick to it. It would not be very smart to do anything else at that time. There's no pressure. Business as usual."
Thomas Müller's crew on GER 1133 was being more aggressive. Winner in 2012, Müller is prepared to fight tooth and nail to defend his title if necessary, as he explained this morning: "Markus Wieser obviously has an advantage with four beautiful races. A difference of 21 points is nothing in a Gold Cup though. The situation was almost equivalent in the 2012 Gold Cup and with good sailing we finally ended up winning it. Luck is also part of the picture, even though I don't wish any bad luck to anyone. There is little chance that we can win it, but we will fight like cows"
Full results here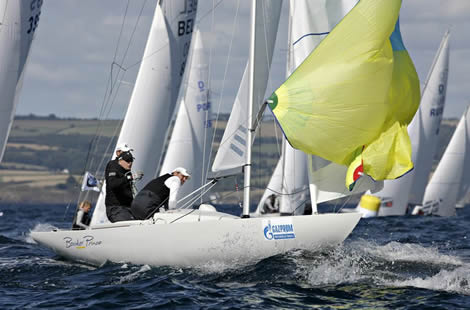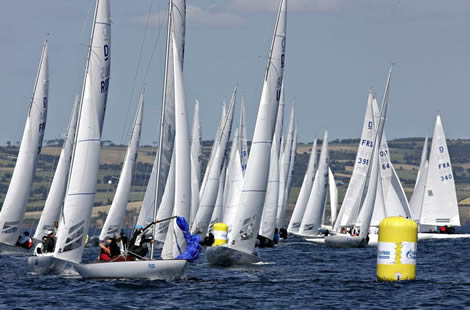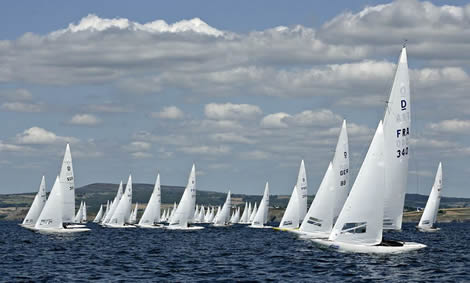 Back to top
Back to top