Podium finalised
The total lack of wind made it impossible to sail the last race of the Magic Marine Melges 24 European Championship. After four hours of waiting, the Principal Race Officer, Hank Stuart, was forced to send the sailors home and declare the event over.
The leaderboard from after the 11th race of the championship is therefore final.
Blu Moon, skippered by Flavio Favini and with Gabriele Benussi, Stefano Rizzi, Giovanni Ferrari and Nicholas Dal Ferro on board, had already won the European Championship title. Blu Moon was followed by the Czech team on ICZ, helmed by the two times Olympian Martin Trcka, and Riccardo Simoneschi's Audi Ultra. Finishing third by just two points, Simoneschi's Audi Sailing Team Italy crew has reinforced its leadership in the Melges 24 European Sailing Series of which the Magic Marine Melges 24 European Championship was the fourth event.
In the Corinthian class, the European title was claimed by the Dutch Team Kesbeke/Sika sailed by Ronald Veraar, Eolco Blok, Bart Snel and Pim Mommersteeg, after they managed to overcome the team of Estonia's double 470 Olympic medalist Tonu Toniste on Lenny, which was considered the pre-race favorite. The Corinthian podium was completed by another Estonian crew, Tiit Vihul's Rock City.
"We are really thrilled with this extraordinary result, especially if you think that only a year ago we were fighting in the silver fleet," said helmsman of Team Kesbeke/Sika, Ronald Veraar. "Instead, here in Medemblik, even on the first day we had good feeling, which made us hope for an important result. Only yesterday, however, we realised that victory was within our grasp and we were getting the better of a sailing legend like Tonu Toniste."
The International Melges 24 Class now looks forward to its next major events which are the Sperry Top-Sider Melges 24 World Championship 2013 in San Francisco from 30 September to 5 October and the 2014 Melges 24 Worlds, which will be held for the first time in the Southern Hemisphere from 23 January to 2 February 2014 at Geelong, Australia.
Full results here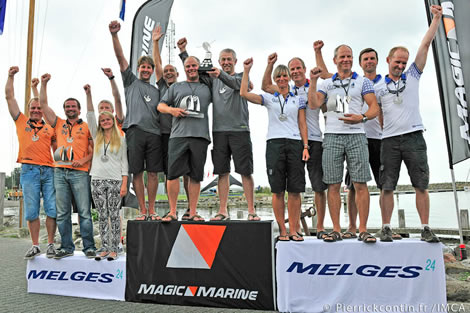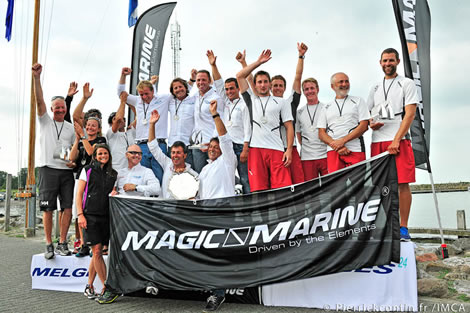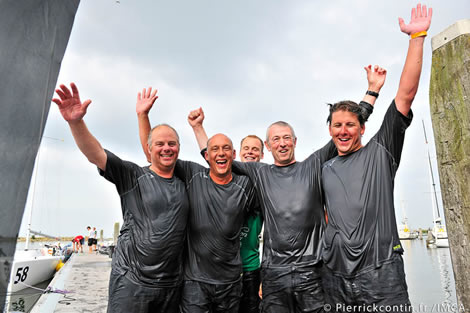 Back to top
Back to top