Fantastica ahead
Opening day at the 2013 Melges 32 Audi Sailing Series commenced with three races after a morning spent remembering Olympic Medalist Andrew 'Bart' Simpson, who died in a tragic accident during a training session aboard AC72 Artemis Racing on San Francisco Bay on Thursday.
The Race Committee managed the best breeze that blew faintly out of the south for the big fleet of Melges 32s. Lanfranco Cirillo's Fantastica submitted a 1-7-4 scoreline to conquer the day. Separated by a three point margin, is Filippo Pacinotti's Brontolo and Marc de Antonio's Bribon-Movistar tied with 15 points each, seated second and third respectively.
Germany's Wolfgang Stolz on Opus One is fourth, while Edoardo Pavesio on Fra Martina is fifth despite getting a penalty in the first race of the day. Edoardo Lupi on Torpyone and Japan's Yukihiro Ishida on Yasha Samurai are tied with 25 points each finishing the day in sixth and seventh. Series leader Valentin Zavadnikov on Team Synergy, Deneen Demourkas on Groovederci and Carlo Alberini's Calvi Network round out the top ten rankings.
As the fleet looks ahead to day two in Porto Ercole, it is stressed that no one team can rest on their laurels as the unexpected is to be expected, especially with the a discard coming into play at the scoring of race six.
Racing is expected to commence tomorrow morning, Saturday, 11 May at 11.30. The forecasts look to be rather complicated as it calls for weaker breeze and more unstable air.
Porto Ercole happens this weekend hosted by the Circolo Nautico e della Vela dell'Argentario, organised by B-Plan Sport & Events in collaboration with the International Melges 32 Class Association (IM32CA) and Melges Europe. The next events are Portoferraio (Event No. 3 on 31 May-2 June), and Torbole (Event No. 4 on 12-14 July). The final event will be the 2013 Melges 32 World Championship on 18-22 September in Porto Rotondo, Italy.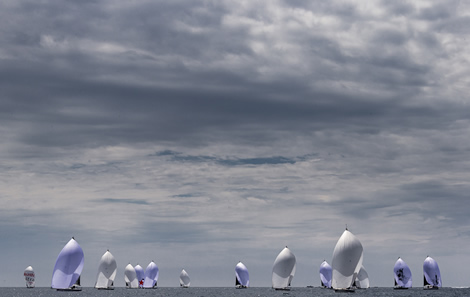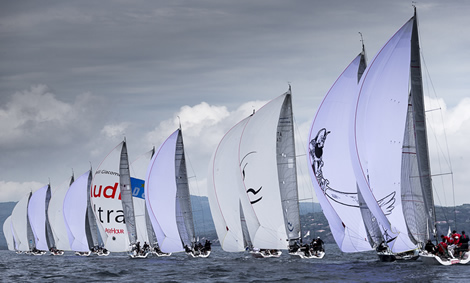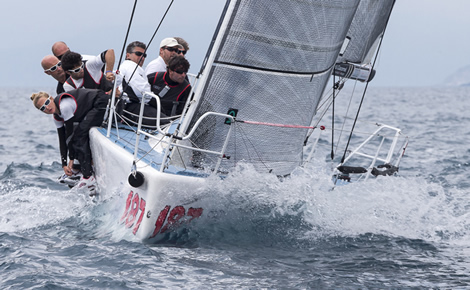 Back to top
Back to top