Bella Mente ahead
The Gaastra PalmaVela fleet took to the Bay of Palma shortly after midday today.
The Wallys and Maxis sailed a windward-leeward course in a 12 knot northeasterly wind, however the Race Committee was forced to cancel due to a significant wind shift.
However the Mini Maxis completed their race after the Race Committee shortened their course. However American Hap Fauth's Bella Mente won this race, and now clearly leads the Mini Maxi class, followed by Sir Peter Ogden's Jethou and George Sakellaris' Shockwave.
In fact the Mini Maxi was the only class to get a race in on this course as after four hours of shifty and soft conditions, no further starts could be given.

Similar the Soto 40s did not complete any races on their course due to the complicated wind conditions.

Local sailors dominated the first racing for the J/80s, with Javier Sanz's Pro Rigging finishing the day just ahead of José Carlos Frau's Bufete Frau. But Sanz's boat, from the Real Club Nautico in Palma, with two bullets and a third, leads is just one point ahead of his rival from Club Nàutic d'Arenal, while Javier Scherk's Gunter lies in third, eight points adrift.
David Madrazo, skipper of Pro-Rigging, said he was very satisfied with his crew: "We sailed correctly and won the first two races of the day. Although in the third race we took an OCS and after starting last, we remounted up to the third position."

He also has pointed out that today was very difficult for the Race Committee. "This wind direction from the north is very tricky and difficult to dealt with."

In the handicap class the wind decreased and the crew had to prove their patience and navigation skills. The ORC 1 and 2 sailed a 13.2 mile coastal race taking them to Cap Enderrocat. Willem Wester's new Grand Soleil 43R Antílope won ORC 1, followed by Christian Plump's Swan 45 Elen Nova and the Grand Soleil 46 GC Dr Luís Senís skippered by Alex Rodger.

The Norwegian boat, Asiss of Ole Birger, won in the IRC class followed by Barry Sampsom's Long Echo.

Gaastra PalmaVela continues tomorrow with the Lateen Rig and Disabled classes joining in.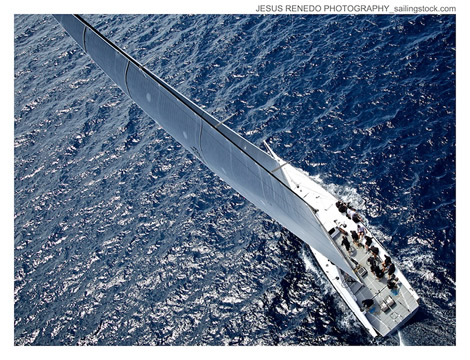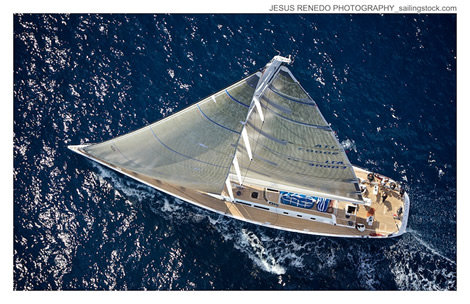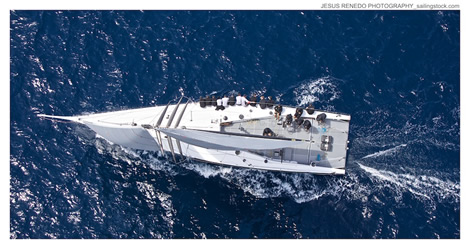 Back to top
Back to top