Synergy claims season opener
From the moment that Valentin Zavadnikov's Team Synergy with tactician Tommaso Chieffi arrived on the Gulf of Gaeta they commanded the event.
As the final day of racing unfolded, Zavadnikov held off attacks from second place finisher Andrea Pozzi's Bombarda, sailing with tactician Lorenzo Bressani, to take the overall win. Zavadnikov, in addition to Chieffi was accompanied by Anton Sergeev, Pavel Mshenski, Konstantin Besputin, Alexander Ekimov, Valeriy Zatsarinskiy and Filippo Ardito as crew on Team Synergy.

The 2013 Audi Melges 32 Sailing Series Gaeta edition was organized by B-Plan Sport&Events in collaboration with the International Melges 32 Class Association, Melges Europe and Yacht Club Gaeta EVS. It was a first class event that in the end, separated the overall winner and the rest of the fleet by just one point after completing the full schedule of eight races.

Rounding out the top three was 2011 Series Champion Lanfranco Cirillo aboard Fantastica. Spain's Marc de Antonio's Bribon Movistar finished fourth, followed by Carlo Alberini's Calvi Network in fifth. Deneen Demourkas on Groovederci ended the event sixth.
The next Audi Melges 32 Sailing Series event takes place in Porto Ercole over 10-12 May, and promises a higher number of participants, including more teams from the United States and from elsewhere around Europe.
Full results here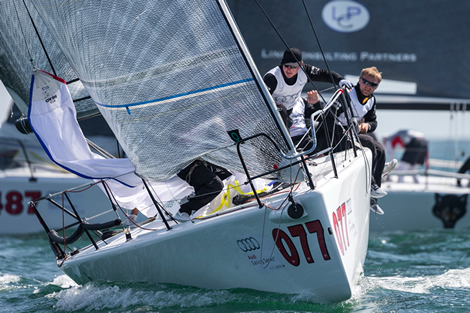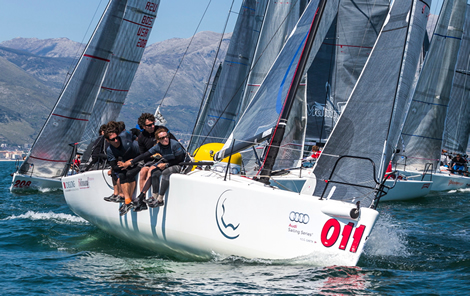 Back to top
Back to top