New British Keelboat Academy squad selected
The British Keelboat Academy has confirmed the next wave of Britain's aspiring keelboat sailors after a challenging selection process to earn their place in the RYA and UKSA's joint keelboat racing initiative.
Two separate selection weekends were held, with a total of 35 sailors invited to Cowes to prove that they deserved a place in the BKA squad, from a total of 50 applications received to attend. Eventually, a total of 16 new sailors made the grade, joining 20 sailors who remain members of the BKA from the previous year.

Being a successful keelboat racer requires more than just sailing ability, so the selections were designed to assess areas such as teamwork, communication and fitness, as well as wider personal attributes including determination, ability to quickly develop new skills and to perform under pressure.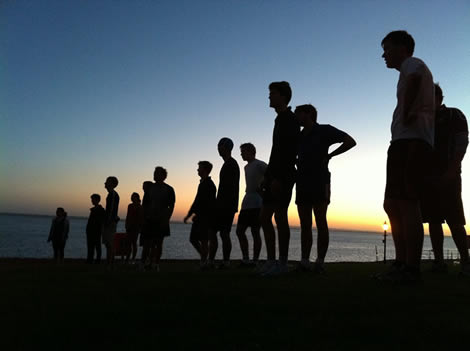 Each weekend started with a welcome and ice breaker tasks, to get everyone working as a team and getting to know each other. Saturday morning started early at 6.00am for a fitness session and team building exercise. The circuits-based fitness session tested both individual fitness and how hard the candidates were able to push themselves.

The sailors then went straight into 'Elevation', a team building exercise in which the sailors had to design and build a structure able to support the group one metre off the ground using only six logs and some rope. The teams were judged on team work, planning and communication, as well as the overall success of the task.

After a well-deserved breakfast, the sailors were split into five crews for a sailing session. On board UKSA's fleet of J80s and Colgate 26s, the candidates were given the opportunity to demonstrate their sailing ability, as well as being continually marked on their teamwork and communication.

The teams were swapped into both types of keelboat, which required them to adapt to sailing using symmetric and asymmetric spinnakers – both which are used on the boats campaigned by the BKA squad – as well as adapting to the different requirements of handling each type of boat.

After a debrief ashore, the teams were asked to put together a theoretical 2013 keelboat campaign, giving them the opportunity to demonstrate their planning and logistical skills. Following this, the sailors were asked to face a 'Dragon's Den' style panel of coaches and give a 60 second presentation on why they wanted to join BKA. This gave a good idea of their sailing ambitions and their dedication to achieving in this arena.

After dinner, the sailors were put into different teams and sent on a night exercise. Each team was dropped off at different bases around Cowes and had to navigate their way to the next base using a hand-drawn map. Once they reached the next base, the applicants had to perform a number of exercises testing teamwork, navigation knowledge and communication. After the night exercise, the sailors had to go into a night watch system which was done to simulate an offshore event and to demonstrate fatigue the next day.

At 06:00am on Sunday, the sailors were tasked with multiple relays and circuit training in the indoor swimming pool, giving the applicants a chance to put their fitness and motivation to the test.

The final activity of the weekend which everyone was looking forward to - keelboat racing! This was deliberately kept until last to ensure that the coaches had seen a range of abilities and skills, rather than judging them solely on their sailing skills. It also tested how the sailors operated after a tough 36 hours meaning that they were required to perform when suffering from fatigue, which potentially has an impact both on their sailing and personal attributes. The short windward/leeward courses gave the sailors the final opportunity to demonstrate that they deserved a place in the British Keelboat Academy.

Luke McCarthy, British Keelboat Academy Head Coach, commented: "The selections were designed to test a range of skills in the candidates, looking to decide which of them had the necessary skills and attributes to make a successful keelboat racer. We are really happy with the final group of sailors we have chosen who all deserve their places in the BKA squad, and look forward to working with them over the next 12 months."

Selected sailors from the BKA Selection weekends are:
Jack Davies (Royal Solent YC/ London)
Rob Bunce (Hurst Castle SC/ Warminster)
Ed Hampton-Matthews (Warsash SC/Southampton)
Oliver Kemp (Bewl Valley SC/ East Sussex)
Sam Cooper (Leamington Spa)
Andrew Sinclair (Royal Southern YC/ Hampshire)
Cameron Ho (Royal Vancouver YC/London)
Harry Houlding (Fowey Gallants SC/ Hampshire)
Will Gibbon (Aldeburgh YC/ Suffolk)
George Johnson (Wessex SC/Cheshire)
Robert Southwell (Gurnard SC/ Isle of Wight)
Kate Devereux (Poole YC/ Poole)
Joshua Potts (Royal Southern YC/ Hampshire)
Karen Thomas (Royal Lymington YC/ Hampshire)
Jack Trigger (Oxford)
Rory Davis (Weir Wood Sailing Club/ Forest Row)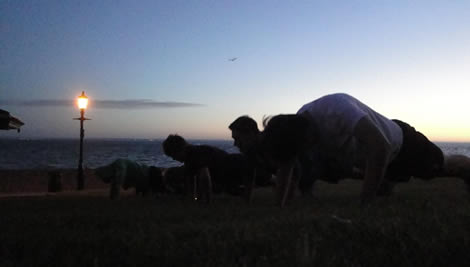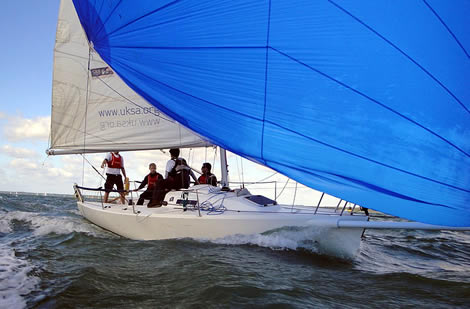 Back to top
Back to top