New recruits to the RC44s
Britain's Brian Benjamin and his Aegir Racing team is to join to the RC44 class ahead of the final event of the 2012 RC44 Championship Tour which starts next week in Croatia.
Benjamin chartered MAG Racing's RC44 for the second event of the season in Cascais this April to see if he and his team enjoyed one-design racing, alongside competing in the Mini Maxi class on his Carbon Ocean 82 Maxi, Aegir II. The answer was yes.
Negotiations started straight after Cascais to acquire an RC44, with the team picking a pedigree boat the ex-Oracle Racing, winner of the 2010 season. Benjamin and his team are now looking forward to starting racing. "We are not expecting the same great results that we have achieved in the Maxi racing but it will give us a solid base to build on. We expect the competition to be very hard and to push our abilities to the limits."
Racing with Benjamin will be former Platú 25 World Champion and multiple Spanish Match Racing Champion, Manu Weiller, who will call tactics.
Aegir Racing will combine the RC44 Tour events alongside the racing schedule of the Mini Maxi, Aegir II.
Also returning for the World Championships is Krzysztof Krempec's MAG Racing from Poland. Having not competed in the class since the 2011 World Championships in Lanzarote last November, the old team is looking forward to getting back racing. Top Polish match racer Piotr Przybylski will again calling tactics for Krempec.
The Adris RC44 World Championships 2012 is being hosted in Rovinj, Croatia over 3-7 October.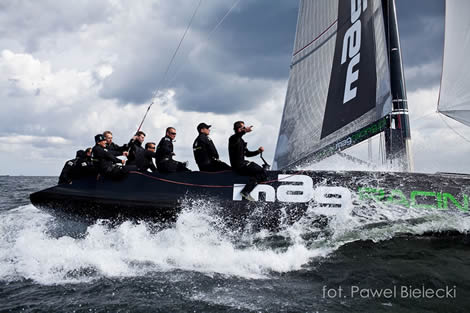 Back to top
Back to top