Early lead to Pisces
Opening day at the 2012 Melges 32 World Championship, hosted by the New York Yacht Club saw NYYC member Benjamin Schwartz on Pisces securing the lead after two races. Schwartz, with tactician Chris Rast currently leads the championship by one point. Chasing hard in second place is defending champion William Douglass on Goombay Smash with Chris Larson on tactics, and in third is Andrea Pozzi with Gabriele Benussi as tactician aboard Bombarda.
With big seas and a steady 18-20 knots blowing throughout the day, Pozzi creamed the competition in the first race of the day leading from start to finish.
"Leading the first race of the World Championship from start to finish is thrilling as I only started sailing just one year ago," said Pozzi. "The conditions were quite challenging - the hard choppy sea and strong wind, but my crew was more than perfect. We were very fast and with a sixth place finish in the second heat of the day, we have started this event in the very best way possible. I hope that the weather forecast will give us more days like this! Racing the Melges 32 is an absolute adrenaline rush."
Steve Howe, with tactician Morgan Larson on Warpath came second and Douglass was third.
Race two proved to be equally exciting with Vincenzo Onorato's Mascalzone Latino and Nathan Wilmot as tactician punched the second start hard. Onorato took the lead at the top mark with Schwartz in second and Douglass in third. The breeze built ever so slightly and the wave action increased for the final downwind run. Onorato poured on the speed, while Schwartz chased him down to take the win right at the finish line. "The European teams are super aggressive and these boats are so fast downwind," said an elated Schwartz post racing. "We caught a couple of really great waves, the surfing was so incredible and once the boat lifted up and out of the water it was so much fun. This is such a great ride. Today proved that the passing lanes are really, really wide. It was just great."
"The first time I sailed with Ben was in Ft Lauderdale at the Gold Cup last December, and immediately I felt very comfortable and confident on the boat." commented Rast. "Ben is a great helm, George 'Bear' Peet does an awesome job trimming and Marty (Kullman) pulls all the remaining pieces together. Everyone really knows what needs to be done in order to win and that there is no time to ever feel we are not in control. Which for me, as a tactician, it really sets me up in a nice spot. I can ask for things and it's usually delivered. So, like on the last run today, we needed to go lower and slightly faster than the guys in front of us, which set us up perfectly to gybe on top of them and win. This team is delivering right now."
Two more races are scheduled for Wednesday with a start at 11.00 local.
Results:
| | | | | | | |
| --- | --- | --- | --- | --- | --- | --- |
| Pos | Sail no | Name | Owner/Skipper | R1 | R2 | Tot |
| 1 | USA 230 | Pisces | Benjamin Schwartz | 4 | 1 | 5 |
| 2 | USA 2 | Goombay Smash | William Douglass | 3 | 3 | 6 |
| 3 | ITA 229 | Bombarda | Andrea Pozzi | 1 | 6 | 7 |
| 4 | ITA 487 | Torpyone | Edoardo Lupi | 8 | 4 | 12 |
| 5 | BER 1 | Hedgehog | Alec Cutler | 5 | 7 | 12 |
| 6 | ITA 2121 | Mascalzone Latino | Vincenzo Onorato | 12 | 2 | 14 |
| 7 | USA 32917 | Warpath | Stephen Howe | 2 | 15 | 17 |
| 8 | USA 136 | Rougarou | Andy Lovell Burt Benrud | 14 | 5 | 19 |
| 9 | USA 180 | Volpe | Ryan DeVos | 13 | 9 | 22 |
| 10 | USA 169 | Bliksem | Pieter Taselaar | 7 | 16 | 23 |
| 11 | ITA 212 | Fantastica | Lanfranco Cirillo | 11 | 14 | 25 |
| 12 | JPN 199 | Mamma Aiuto | Naofumi Kamei | 16 | 10 | 26 |
| 13 | SUI 1 | Robertissima 1 | Roberto Tomasini Grinover | 6 | 21 | 27 |
| 14 | USA 134 | Catapult | Joel Ronning | 10 | 17 | 27 |
| 15 | USA 13131 | Samba Pa Ti | John Kilroy | 20 | 8 | 28 |
| 16 | JPN 233 | Swing | Keisuke Suzuki | 15 | 13 | 28 |
| 17 | USA 157 | Mojo | Steve Rhyne | 19 | 12 | 31 |
| 18 | IVB 007 | INTAC | Mark Plaxton | 23 | 11 | 34 |
| 19 | USA 128 | Argo | Jason Carroll | 9 | 27 | 36 |
| 20 | USA 184 | Bronco | Michael Dominguez | 18 | 23 | 41 |
| 21 | USA 1215 | Delta | Dalton DeVos | 26 | 18 | 44 |
| 22 | USA 201 | Groovederci | Deneen Demourkas | 17 | 29 | 46 |
| 23 | JPN 203 | Yasha Samurai | Yukihiro Ishida | 24 | 22 | 46 |
| 24 | USA 208 | Celeritas | Malcolm Gefter | 22 | 26 | 48 |
| 25 | JPN 218 | Esmeralda | Makoto Uematsu | 21 | 28 | 49 |
| 26 | USA 211 | Arethusa | Philip Lotz | 25 | 25 | 50 |
| 27 | SWE 321 | Inga From Sweden | Richard Goransson | 32 | 19 | 51 |
| 28 | USA 1315 | Ninkasi | John Taylor | 31 | 20 | 51 |
| 29 | USA 174 | Leenabarca | Alex Jackson | 28 | 24 | 52 |
| 30 | USA 162 | Zetiana | Alexis Michas | 27 | 31 | 58 |
| 31 | JPN 210 | Quetefeek | Daisuke Kimura | 29 | 30 | 59 |
| 32 | USA 126 | Flat Stanley | T. Sheehan / T. McSweeney | 30 | 34/DNF | 64 |
| 33 | JPN 5095 | SLED | Takashi Okura | 34/DNF | 34/DNC | 68 |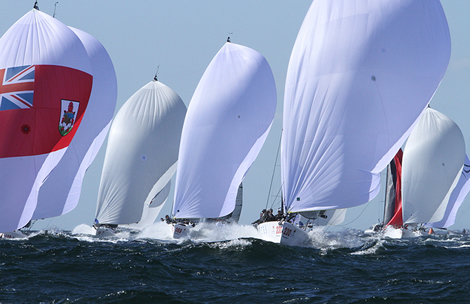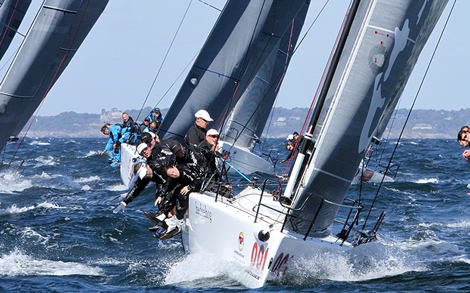 Back to top
Back to top