Luka and Greenhalgh extend away
There were excellent SB20 sailing conditions today in Medemblik for Day 3 of the Magic Marine European Championship: 20 knots and sunny, just what the sailors in this class love.
As is form at this Championships, the Race Committee got racing underway on time and ran three exceptional races. "It's been a fantastic regatta," explained Pietro Negri, SB20 dealer for Italy. "The racing is really fantastic, the fleet is so competitive! Team Russia are a very special team, they are excellent on the race course. For me, it is great to see three boats in the top 15."
Rodion Luka and Oleg Zherebtsov have had another strong day, they maintain their lead of the Championshihp and extend their lead by 3 points over Robert Greenhalgh. Geoff Carveth dropped from second to fourth overall, notching up 13, 13, 6 during racing today; unlucky for him. "We've got great boatspeed up wind and we're not slow down wind, but we couldn't get the kite down twice and it cost us badly. A really frustrating day."
Winner of race 7 (race 1 on day 3), Jerry Hill, showed more of his usual form, when asked about the race when he came ashore, he said, "It was the toughest race of the regatta, and we won it!!!"
"It's been such a fun day, we've done a lot of smiling and a lot of laughing on our boat," grinned Mark Richards sailing Sportsboat World, "The conditions today have been phenomenal, we've been flying downwind in the sunshine, it's been amazing!" Mark Richards has been sailing with the only suit of "smoke" colour sails; these sails are a development suit which are under consideration to be adopted into the class in 2013.
This evening, the class will be dining at the Castle in Medemblik and a late start is scheduled for two further races tomorrow.
Full results here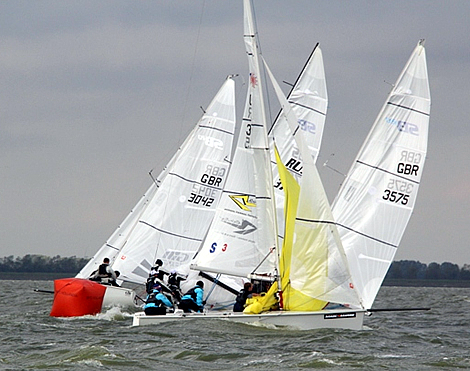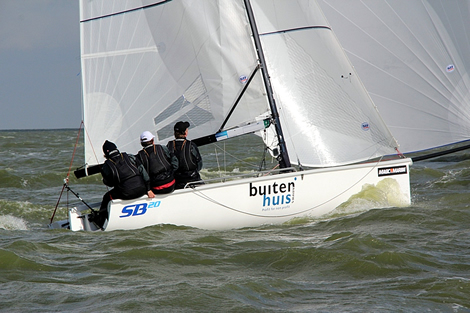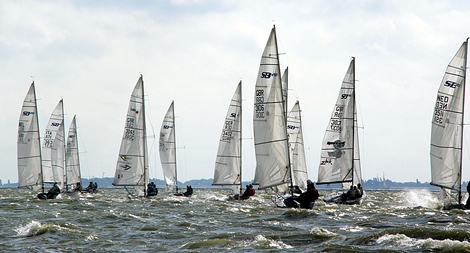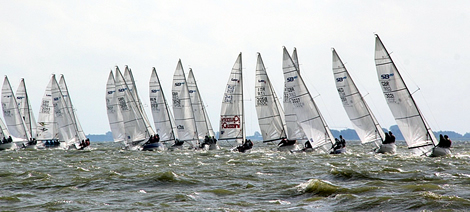 Back to top
Back to top