Team Russia shows the way
A grey, wet and windy day greeted the SB20 fleet on day two of the Magic Marine European Championships on the Ijsselmeer. The wind conditions had increased during the night to 16 knots but the forecast was for the pressure to drop during the schedule of three races; which it did and the forcast rain was more like scattered showers.
With a 3, 5, 1 today, Team Russia maintains its lead after races 4, 5 and 6. Rodion Luka and Oleg Zherebtsov after racing today commented: "Generally we've had a good day, the Jury gave us one yellow flag (Rule 42 infringement) but we are very happy with our results. We still have a lot to get used to with the new boat; on the water each day we are changing our settings. We are very happy with the new boat and the crew is sailing well together. With the results we have so far, the race is really on, the fleet is extremely competitive, and we are really impressed with Robert Greenhalgh and Geoff Carveth, they are both sailing really well."
Rob Greenhalgh and his crew have, in their words, "been finding their feet," at this event having not sailed together for a year. I'm not sure many would agree considering they are lying third overall after six races, but they are perfectionists and have their sights set on one goal only, winning the World Championships in Hamilton Island, Australia in December. "This is a really well run event, it's providing us with a great training opportunity; our boat speed is good and we are improving our crew work; all great building blocks for our World Championship campaign," explained Greenhalgh.

Craig Burlton racing Gill Race Team with Roger Gilbert and Stephen 'AB' White has moved into the top five tonight. "Race 6 was the first race that we really felt we were on the pace, so we're pleased with that, we seem to be getting our form back together," said Burlton.
The quality of the fleet at the Magic Marine SB20 European Championships is certainly of a high standard, the competition is hot and the winner of this event will definitely be worthy and will have also been consistent.
Full results here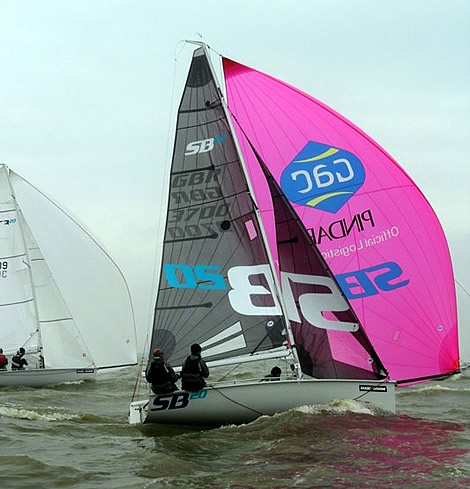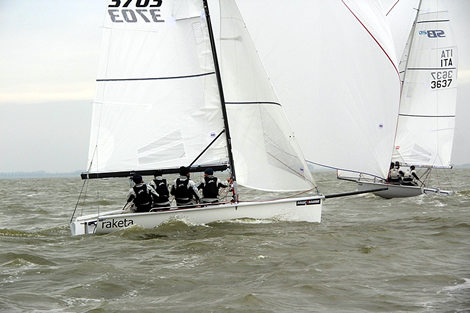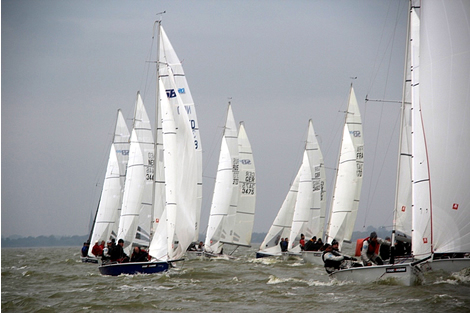 Back to top
Back to top