Team Aqua charges into the lead
A storming day for Team Aqua propelled them into the lead at the RC44 Sweden Cup on the penultimate day of racing.
With blue skies again, the north westerly breeze steadily built throughout the day from 9 to 14 knots to make for a near perfect sailing day in Sweden's sailing mecca Marstrand.
Team Aqua was invincible, winning the first three races in empathic style. A third in the final race of the day propelled the defending RC44 Champions past overnight leader Artemis Racing and into the lead.
In such a tight one-design fleet keeping your scores in the top three is tough to achieve and brilliant when you pull it off. Chris Bake, owner of Team Aqua and the man at the wheel today, was deservedly happy with their days work. "Today was a good day. We seemed to get a good clean start on the first race and led to the windward mark, managing to stay ahead for the rest of the race. That set the tone for the next couple of races. We had good boat speed and good starts which was really the key to today, getting out of the pack and in clean air was what helped us get ahead."
With perfect sailing conditions in Marstrand the race committee decided to throw in a fourth race. This time it was Katusha which took the win. The team, with Steve Howe at the helm, had started the day slowly with a fourth and an eighth, but fought back in the final two races to slot in a second and then a race win.
Artemis Racing went into the day with a 10-point lead over Team Aqua, after four races sailed and a 2,11,7,4 score-line, they now trail by eight points. The leading pair seemed glued to one another at each start, something the Swedish team's tactician Morgan Larson felt could have been a mistake in hindsight. "Aqua was always to weather of us off the line and could just hold us out on the left all the way out, we could never tack on a shift because they just wanted to tack on us. So maybe strategically we should have started in a different position, but for whatever reason in the conditions today we struggled a little bit for speed and it forced us to not sail our normal game."
The French Aleph Sailing Team consistently slotted in top fives, their 5,2,3,2 score-line now places them level with third placed Katusha on 41 points a-piece. Just 10-points separate the top four boats, and with upto three races to sail tomorrow it really is – all to play for – at the RC44 Sweden Cup.
RC44 Sweden Cup 2012 results (after six races sailed)
1 Team Aqua - 6 4 1 2 4 8 1 1 1 3 – 31
2 Artemis Racing - 1 2 3 5 3 1 2 11 7 4 – 39
3 Katusha - 3 5 4 1 10 3 4 8 2 1 – 41
4 Aleph Sailing Team - 8 8 2 3 1 7 5 2 3 2 – 41
5 Peninsula Petroleum Sailing Team - 5 7 9 6 5 2 3 5 5 5 – 52
6 Synergy Russian Sailing Team - 4 6 7 7 8 6 7 4 10 6 – 65
7 AEZ RC44 Team - 2 10 6 8 7 4 9 9 6 – 69
8 Team Nika - 7 3 10 11 9 5 6 6 4 11 – 72
9 RUS7 Sail Racing Team - 11 1 8 4 2 11 10 7 12 DNF 9 – 75
10 No Way Back - 9 9 5 10 6 9 11 3 8 10 – 80
11 AFX Capital Racing - 10 11 11 9 11 10 8 10 9 7 – 96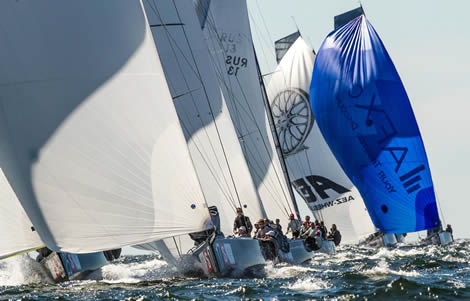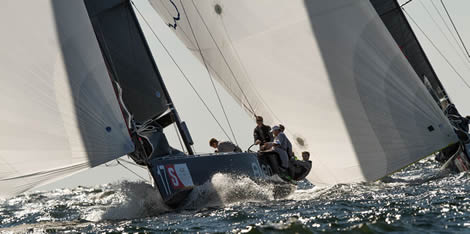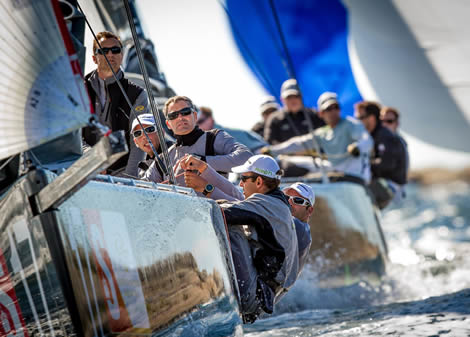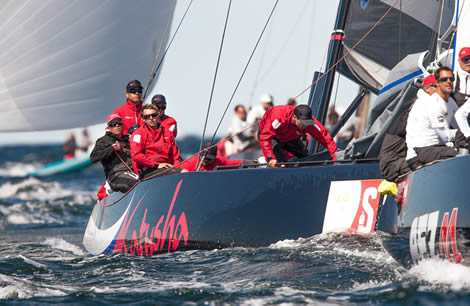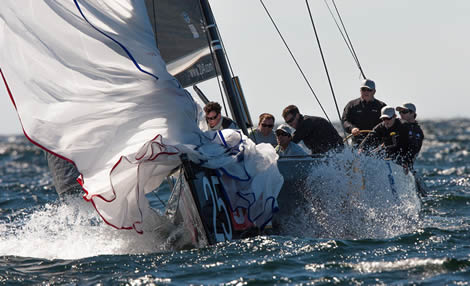 Back to top
Back to top