Emirates Team NZ AC72 - first glimpse
Emirates Team New Zealand has today become the first of the teams involved in the 34th America's Cup to reveal their AC72 wingsail catamaran when they stepped the wing for the first time today outside of their base in Auckland's Viaduct Basin.
And what a beast it is...
We've only got these photos from team photographer Chris Cameron to go on but the beam configuration looks similar to Alinghi 5, with an evenly arched main crossbeam while the aft crossbeam drops down at each end allowing the beam to maintain air draft. Also like iare the beams extending diagonally aft back from the mast step to the rear crossbeam together with the same twin dolphin striker arrangement - one beneath the mast step and another beneath the bowsprit.
There appears to be a couple of vertical struts on top of her main crossbeam giving some elevation to a couple of stays leading to the end of the bowsprit.
If anyone has any profound observations about the wing we'd like to hear from them. Obviously - no sign of any foils just yet.
The big launch party for the team will take place this Saturday.
Click on the images to enlarge them...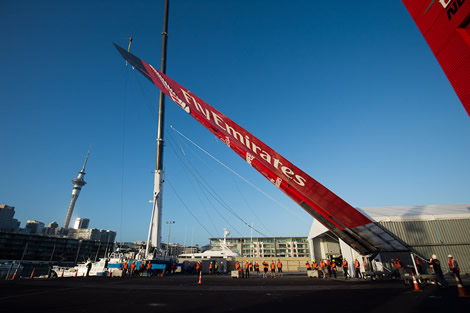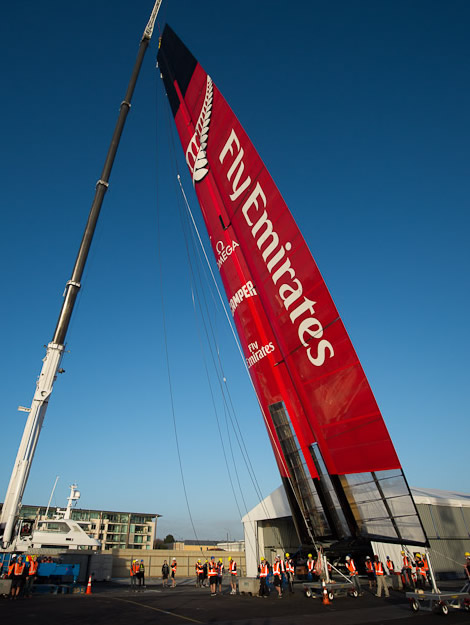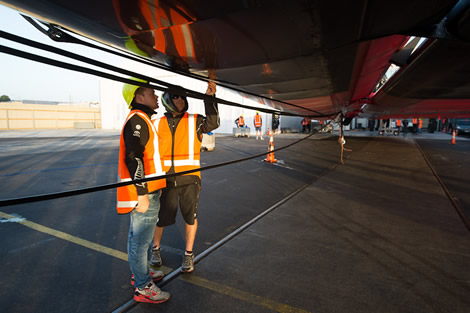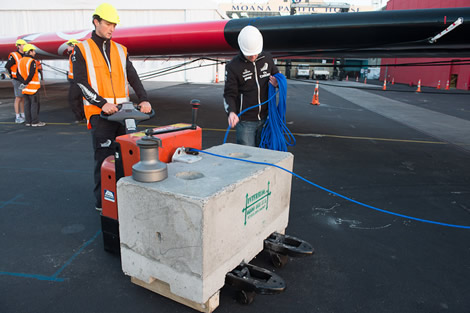 Back to top
Back to top