Fresh to frightening
Ballistic conditions in the Eastern Solent provided a challenging second day to the RORC IRC National Championship. With 25 knots of wind gusting up to gale force, pulses were racing and conditions were such that yachts chose not to hoist spinnakers downwind and storm sails and lifejackets were deployed in the lively conditions. As a result only one race was held.
Mike Bartholomew's King 40 Tokoloshe corrected out to win today's race in IRC One. The South African boat handled the conditions better than most, making a big gain on the first beat by using the lift off the island shore. After a textbook kite hoist, the South African boat handled the conditions with some ease until a gust knocked them into a spin, tearing their spinnaker in half.
"Great racing, just fantastic!" exclaimed Bartholomew. "We knew we had done pretty well at the finish but it could have been a really expensive day, as we lost most of the spinnaker over the side. However, to my delight, Eddie Warden Owen and Nick Elliott from the RORC were out following the racing in a RIB, to my surprise they picked it up and returned it to the boat after the finish, which really capped off a fine win."
Piet Vroon's Ker 46 Tonnerre de Breskens was second today, retaining the lead in the big boat class for the series. As Tonnerre came round the top mark, the Dutch flier hoisted their spinnaker, pulling the trigger downwind at over 20 knots. The sleigh ride did not last too long, after burying the bow Tonnerre went 'down the mine' for a spectacular wipe-out.

François Goubau's First 47.7 Moana was one of the few yachts to reef their mainsail today and showed impressive upwind performance to take third place in IRC One from Anthony O'Leary's Antix by just 13 seconds.

In IRC Two Sailing Logic's Reflex 38 Visit Malta Puma corrected out to win today's race and move up to first in class after four races. The sailing school yacht chose not to use a spinnaker and the decision seemed to pay off. "I actually wanted to put the kite up," admitted Skipper Tim Thubron. "The crew made me change my mind, which was probably a good thing having witnessed some of the big broaches out there today. On the short course we would have not gained significant time on the run with a kite up, I was absolutely delighted with the win today and especially the performance of the crew."

Marc de Saint Denis's MC34 Courrier Vintage, with the highly experienced Géry Trentesaux at the wheel, was a rocket ship downwind, scoring a second in the race to move the French team within a point of the class leader. Jim Macgregor's Elan 410 Premier Flair put in a great performance today, only to be called OCS but at the time of this report is seeking redress. Even so, Premier Flair remains third in class.

In IRC Three David Franks' JPK 1010 Strait Dealer scored her fourth win in a row, but only just. Defending class champion, Mike Bridges' Elan 37 Elaine, was only 10 seconds behind on corrected time, with Peter Morton's Corby 33 Salvo claiming third today and in class after four races.

"We certainly learnt a lot about the boat today," commented Strait Dealer's skipper, David Franks. "This weekend is the first time we have taken the boat out in big breeze and it has been a real eye-opener. I like to race offshore as well as inshore and out in the ocean you have to be able to race in any conditions, so today was a very valuable lesson."

In IRC Four Grant Gordon's J/97 Fever won the day and now leads the class from Mike and Jamie Holmes' J/97 Jika Jika. "We had a bad start but the crew did a great job upwind. We led at the top mark and from there we could cover Jika Jika," commented Grant Gordon. "I have to say, it is a shame to be back on the dock, that was some of the best sailing I have done in the boat but on balance it was a good call to get us out there for a race but also to pull as back in early. On the way back to Cowes we saw a couple of gusts close to 40 knots. I thought the race management today was first class."

Tomorrow is the last day of racing at the RORC IRC National Championship and all classes are still wide open. The weather forecast is for a more moderate breeze of between 10-15 knots, which should provide more of a tactical test after a two day masterclass in the black art of heavy weather sailing.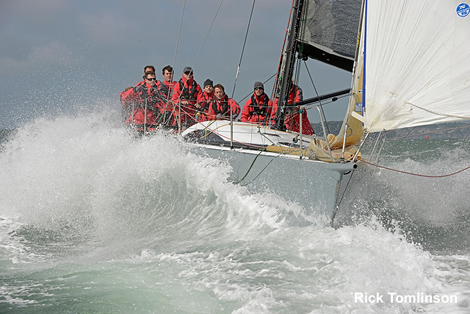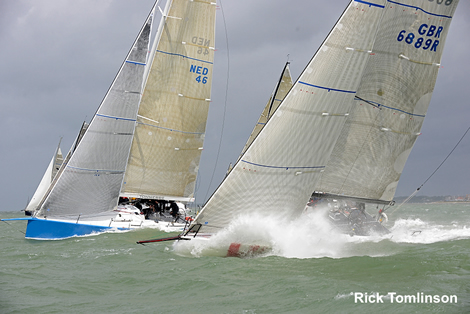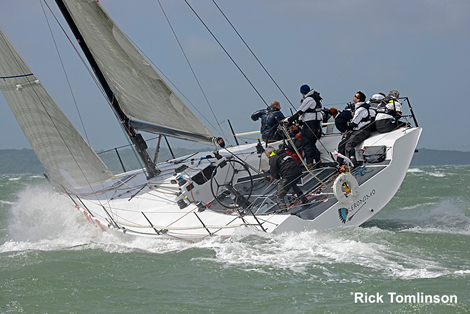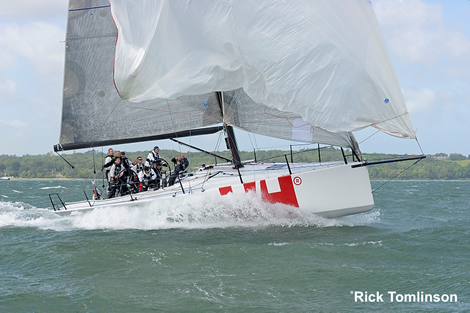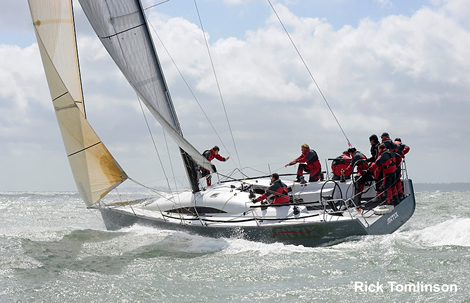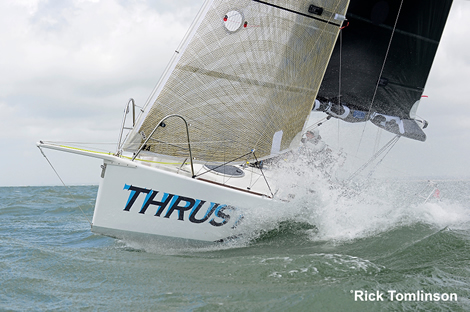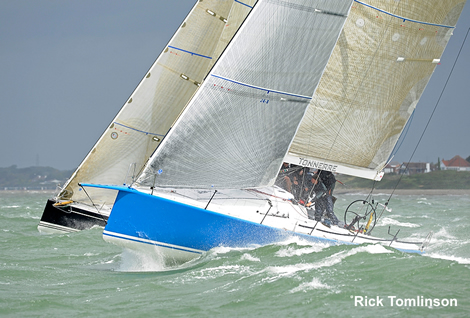 Back to top
Back to top