Synergy Russian Sailing Team surge ahead
Asked about the best tactics for sailing on a lake surrounded by snow topped mountains - "follow Markus Weiser" was Synergy tactician Ed Baird's answer in this morning's press conference. However on the match racing opening day of the RC44 Austria Cup there was no following to be done by the Russian team which lost just one race to No Way Back, and that was down to a ripped spinnaker.
This is the fifth year the RC44 class has visited Lake Traunsee. The fleet seems to relish the challenge of conquering the lake, and today was certainly a challenge as the wind shifted through 90°, changing in strength from 5-12 knots regularly. But it was not only your opponent you needed to look out for as Baird explained. "The competition is fantastic but here there is another competitor and that is the lake, the lake really decides a lot of what happens in the matches, you can get very far ahead, sail out of the wind and then it fills from the other side and they can pass you. You're not just fighting the other boats, it's a tricky lake."
No one managed to finished the day undefeated: the French Aleph Sailing Team with Mathieu Richard at the helm came closest, winning their first four flights – including a crucial win against Team Aqua – only to lose the final match of the day to John Bassadone's Peninsula Petroleum.
It was enough to move Aleph up to second in the overall match race ranking after three events. Mathieu Richard enjoyed his second visit to Lake Traunsee. "It was a very good day for us beating some strong teams like Artemis and Team Aqua. It very tricky sailing, sometimes you have a consistent wind but it doesn't stay for long, maybe only five minutes and then it changes, so it means you need some luck on your side for sure and have to look everywhere to catch the good wind shifts, it's very tough racing."
Team Aqua (GBR) and Artemis Racing (SWE) were the other two teams to lose just one race, moving them both up the overall RC44 match race rankings. Although the conditions were tough, Team Aqua's tactician Cameron Appleton (NZL) wasn't attributing anything to a unlucky shift. "At the end of the day there was still the match racing fundamentals that came into play today, the difference between one extra win for us was a bad start, Mathieu (Aleph) managed to time it perfectly and we didn't so and they were able to extend the lead but overall we are happy, the guys did a great job, we sailed well and achieved our goals."
Second overall coming into Austria, just two points off the leader, was Team Katusha (RUS). Brad Butterworth was back on-board swapping with his old sailing partner Russell Coutts. Their day didn't go exactly to plan, losing to Team Aqua, No Way Back and CEEREF, dropping them back to fourth in the overall match race rankings.
Thursday see's the start of the fleet racing phase of the as the RC44 Championship as the Tour enters its halfway stage.
Overall Match Race Ranking
(After three events)
1 Synergy Russian Sailing Team – 15
2 Aleph Sailing Team – 13
3 Team Aqua -12
4 Katusha – 11
5 Artemis Racing – 10
6 RC44 Team CEEREF – 10
7 No Way Back – 8
8 AEZ RC44 Sailing Team – 7
9 RUS7 Sail Racing Team – 7
10 Puerto Calero – 6
11 Peninsula Petroleum – 6
12 Team Nika – 6
13 AFX Capital Racing Team – 2
14 Ironbound – 1
15 Aegir – 0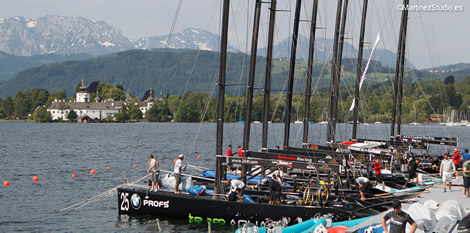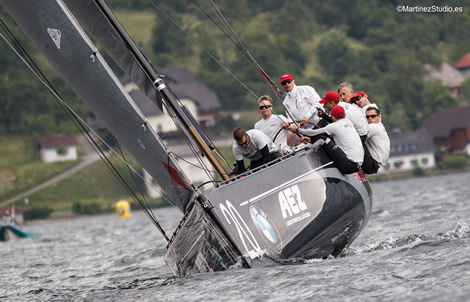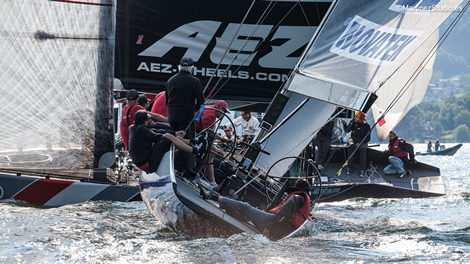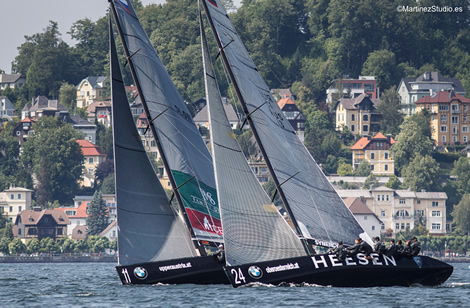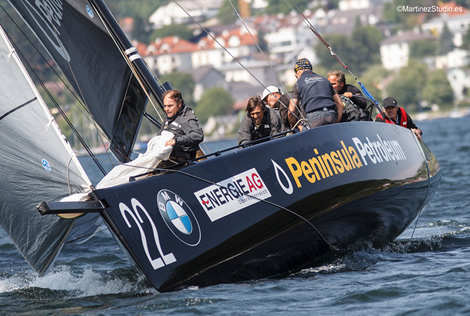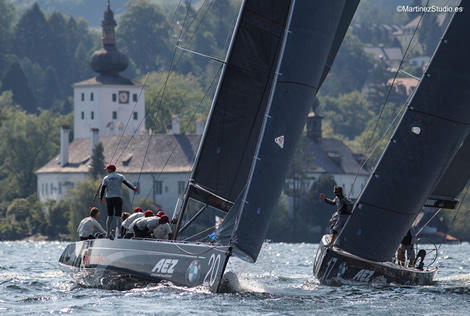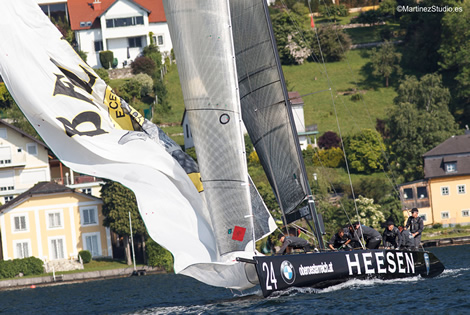 Back to top
Back to top