Big conditions at Grand Prix Guyader
After they were forced to remain in the port yesterday competitors at the Grand Prix Guyader were able to race today although there were still some powerful squalls over the Bay of Douarnenez, typical of the rear of a low pressure system.
"This is what we have come for," said Daniel Souben, skipper of the M34 Courrier Dunkerque 3, having scored two wins from three races.
Today's conditions proved more challenging for some of the one designs, which included the dismasting of the Longtze Team La Rochelle and a man overboard from a Mach 6.50. Among the Dragons competing for the Coupe Crédit Mutuel de Bretagne, 23 of the fleet including some of the top competitors like the Russian andd Ukranian teams, decided to return to port long before the starting gun had even fired, wishing to preserve their equipment prior to the start of the Grand Prix Guyader Dragon tomorrow.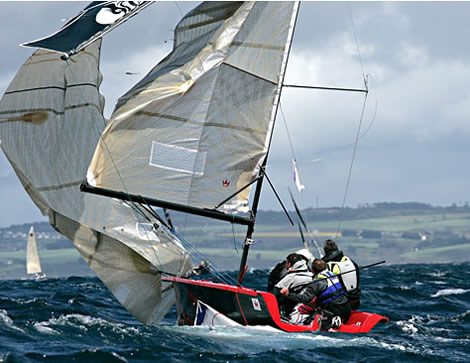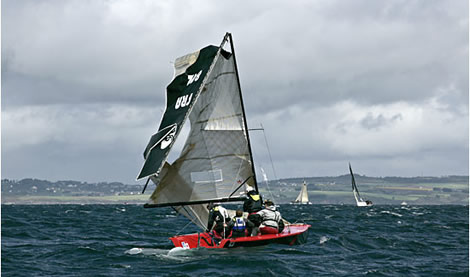 One Dragon which competed today was the Italian team of Ezio Murzi on which Douarnenez local Tanguy Ravac'h is racing: "We decided to go out anyway," said Ravac'h. "It is such an opportunity to sail alongside those renowned for being the world's absolute best in Dragon. I was definitely not going to deny myself such a pleasure! The 25 best in the world are here today, I would love to finish up in that first group."
At present Denis Christensen's Danish entry Out of Bounce leads the Dragons while Herve Gautier's CSC-HEC is storming ahead in the Longtzes with four bullets and two seconds.
Starting the Grand Prix Guyader two days later than planned due to the conditions, five IMOCA 60s joined in the racing today, with Vincent Riou's PRB claiming the one and only race finishing 20 seconds ahead of Marc Guillemot's Safran with the Armel le Cleac'h skippered Banque Populaire third.
"I'm really keen to get out there and I'm almost twitching with impatience," admitted Riou this morning on leaving the dock. "We don't get enough opportunities to sail these boats and I particularly love coming to Douarnenez."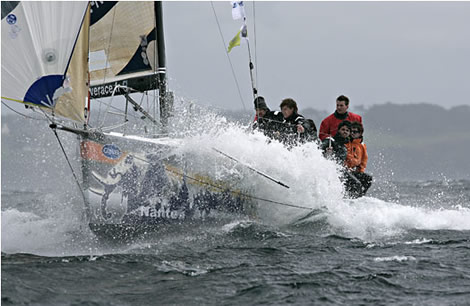 Back to top
Back to top