Three bullets for Audi Azzurra
Day three of Mapfre Palmavela featured a coastal race for the Maxi and Vintage/Classic classes, while the rest of the fleets sailed windward-leewards on the Bay of Palma. Southerly winds of 8-10 knots in the early afternoon allowed almost all classes to hold three races, with the breeze filling in to 15-18 knots by mid-afternoon.
In the TP52 class, with two days of racing under her belt, so Alberto Roemmers' new Audi Azzurra really found her form today, claiming all three races and edging into the lead overall ahead of the Ed Baird-skippered Quantum Racing. (See the video on board Audi Azzurra below). Niklas Zennström's Rán didn't have her best day posting two fourth places and a second, but still holds third position ahead of Tony Langley's Gladiator.
The coastal races for the Maxi and Vintage/Classic divisions were 33.3 and 12.8 miles long respectively, from the Bay of Palma around the Isle of Sec, a classic coastal course for Palma-based regattas.
Sir Peter Ogden's Mini Maxi Jethou added another win to her scorecard in the combined Maxi and Mini Maxi results, finally overtaking Sir Lindsay Owen Jones' Wally 95 Magic Carpet 2 with German Dr. Johann Killinger's Swan 60 Emma still lying in third.
In the J/80 class Javier Sanz's Pro-Rigging, skippered by David Madrazo, clawed their way up to first after a great performance, notching up two firsts and a second place, leaving Jose María Van der Ploeg's Nilfisk in second. The Spanish Olympic medallist posted a sixth, an 11th (his discard) and a first.
In the Soto 40s, it was almost a solo race for Iberdrola today, scoring three wins in as many races helping the Spanish team extend its lead to five points over Andrés Soriano's Alegre, which posted three third place finishes. In third place overall is Tony Buckingham's Ngoni which finished fifth in the first race, but improved as the wind picked up with two thirds in the two last races.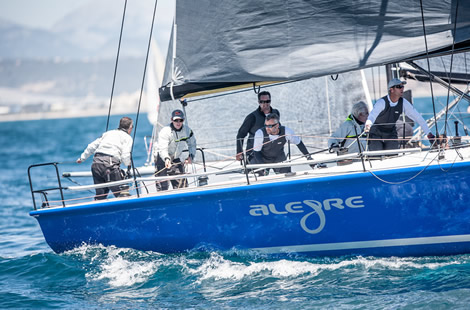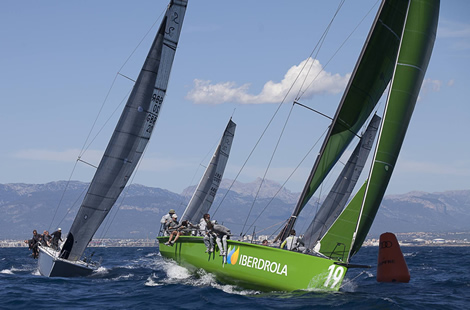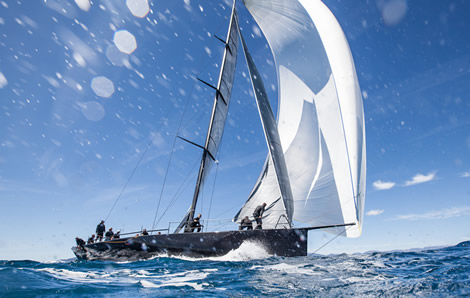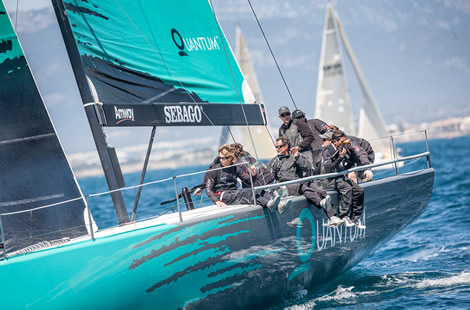 Back to top
Back to top