Quantum Racing moves ahead
Day two of the Mapfre PalmaVela provided some respite for the 115 yachts taking part after its brisk opening yesterday. Out on the Bay of Palma racing was held in a 15-18 knot southwesterly under sunny skies allowing the full schedule to be completed, the one design classes today joining the TP52, Mini Maxi and Maxi classes. The day was long with the last race held almost at sunset.
In the TP52 class, the Ed Baird-skippered Quantum Racing perform with her usual consistency, taking three second place finishes to take a two point lead after five races. In second is Niklas Zennström's Rán, winner of today's second race while the new Audi Azzurra of Alberto Roemmers, managed today's other two bullets, leaving her level on points with Rán.
"Today was markedly better than yesterday," said Audi Azzurra skipper Guillermo Parada. "These first two victories are important and promising for the future."
"The boat sails very well," added the tactician Checco Bruni. "And we are really happy with her speed. It must be stressed that our opponents are all very strong, so we need to get a clean start and then be able to handle the rest of each race without any errors."
Two more races were held in the Maxi boat class where Sir Linday Owen-Jones' Wally, Magic Carpet 2, continues to dominate, with a 1-3 today, leaving her five points ahead of Thomas Bscher's slightly smaller Wally, Open Season. Today was a better one for the magnificent Lionheart, winning today's second race.
In the combined Maxi and Mini Maxi results, it is closer with Magic Carpet 2 still tied on points with Sir Peter Ogden's JV60 Mini Maxi, Jethou, winner of today's first race. Three points behind the leaders is the German Swan 60, Emma of Dr. Johan Killinger, while Brian Benjamin's Aegir was forced to abandon after breaking her boom.
Racing on seventh placed Gazprom-sponsored Swan 60, Bronenosec, Tommaso Chieffi said: "Today we had a good first race leading Emma all the way and only just lost it at the end, so I do think we as a team have the capability to pull back to 5th overall by the last day. It is always a challenge at the start of a new campaign when racing against similar yachts that have a few more seasons of experience racing as a set team than ourselves. Personally I think we were sailing a lot better in many aspects compared to yesterday and I am pleased to have another two solid races on the score board, we are definitely improving each time we race together and the morning debriefs are helping us to correct any mistakes we pick up on."
The Soto 40 class made its debut today. Favourite, Iberdrola, with Pichu Torcida at the helm, showed they are in form and finished the day in the first position after the three races. The green 40 footer, owned by Agustín Zulueta, won the two last races, but lost the first one to class newbie Andrés Soriano aboard his latest Alegre, now three points off the lead. Tony Buckingham's Ngoni holds third after a fourth and two second placed finishes.
The Vintage and Classic division sailed a 14.3 mile long coastal race today. In this Albert Kusak's Enterprise beat Moonbeam IV of Mikaël Creach match racing throughout the whole race.
All the 15 classes will be on the water tomorrow Saturday, when races are scheduled to start again at 12:00 hours.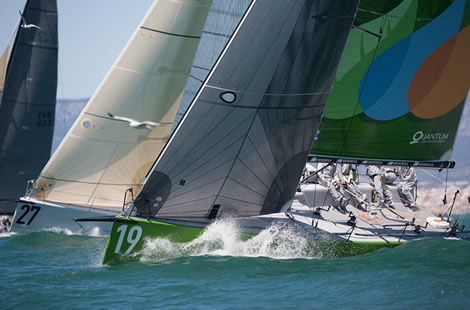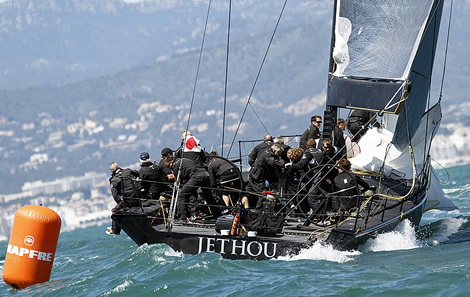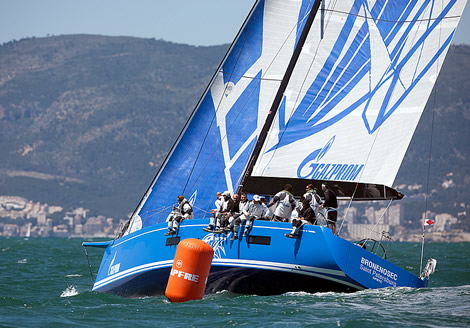 Back to top
Back to top