Sunny November
The recent stunning weather lasted long enough to bathe Sunday's Garmin Hamble Winter Series racing in a beautiful sunshine and light breeze. All classes enjoyed some close racing and many remarked on the champagne sailing conditions that felt more like a summer's day than the distant end of November.

After an hour's postponement to allow a thick pea-souper to clear, enough for the race committee to see their own startline, racing got underway in 9-12 knots of breeze, which oscillated from 090-110°.

Some over-enthusiastic jockeying by the combined IRC 0 and IRC 1 starters saw a general recall and the use of a Z flag on the restart. Belladonna, Andrew Howard's Grand Soleil 46, won IRC 0 with almost a 10 minute lead. Things were much closer in the IRC 1 class, topped this week by Jim MacGregor's Premier Flair – only 10 seconds ahead of second-placed Visit Malta Puma.

Things were closer still in the Sigma 38 fleet, where the lead was held by no less than three boats during the race, and at the finish, the difference between the first placed boat and the ninth placed boat was less than four minutes. The J/109s followed suit, with Jumping Jellyfish beating series leaders OutraJeous by 40 seconds.

IRC 3 was dominated by the up-and-coming J/97 class, with Jika-Jika beating Jeopardy 2 to take first place. In IRC 4, Impala 28 Polly crossed the line first, with positions further back changing frequently. Laser SB3 Chaotic won the Mixed Sportsboat class, with Hunter 707 Turbulence second.

Back in a packed clubhouse, Race Day Sponsor Elvstrom Sails' Jeremy White presented prizes for the podium positions. Next Sunday sees a full programme of racing, with the first start at 1000 and the day sponsors are our Media Partners Y&Y. Let's hope that the balmy weather holds for the rest of November!
Full overall results here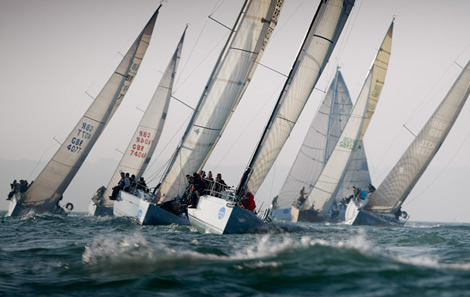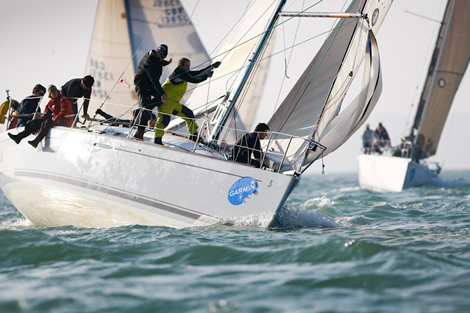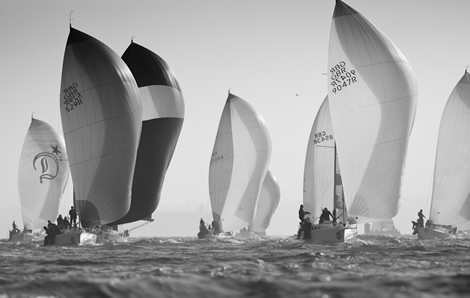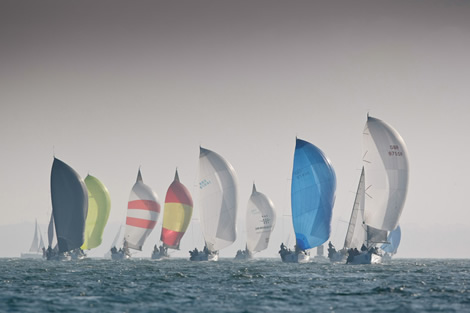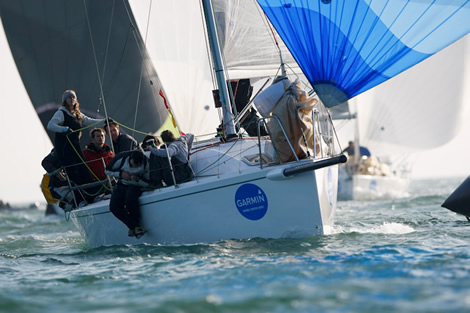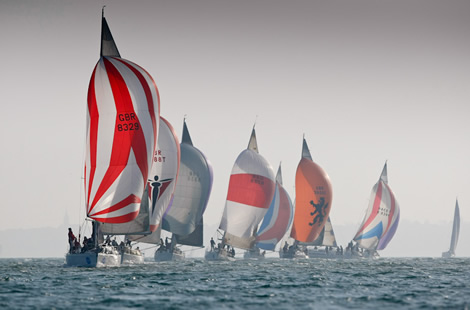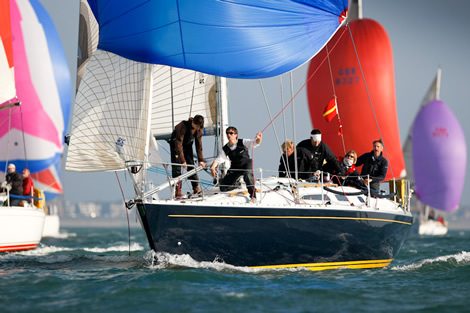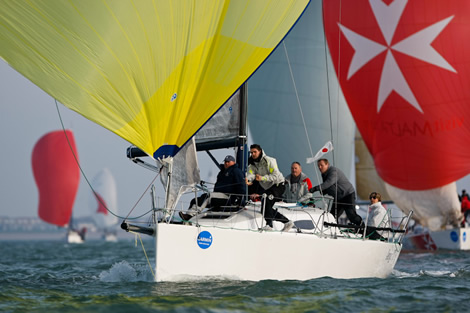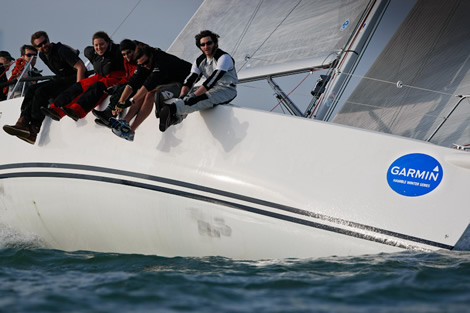 Back to top
Back to top