Team Aqua catching up
Day two of fleet racing at the RC44 Austria Cup and Oracle Racing remain on top, even after finishing outside of the time limit in the opening race of the day. Katusha drop down to fourth and Team Aqua climb to second.
A tough opening race saw only seven boats finish within the time limit, Oracle Racing crossed the line eighth – but picked up nine points - (last finishing position plus two points) along with Nika, Puerto Calero, Ceeref, Peninsula Petroleum and Katusha.
Russell Coutts, tactician on Oracle Racing explained: "The first race was very tough and we didn't have such a good start to the day. If you finish more than 10 minutes behind, you don't score and that's what happened to us."
After a two hour delay waiting for the wind to fill back in, Race Officer Peter Reggio got the teams back out on the race course. Oracle Racing regained their form slotting in a first and second, giving them a five point cushion over second placed Team Aqua. Coutts was full of praise for guest helm Steve Howe who is better known competing on the Farr 40 and TP52 circuits: "A little bit of familiarity with the conditions helps and we've got some good starts which has helped, Steve doing great he's got a good feel for the boat."
Chris Bakes' Team Aqua got the prize for consistency, finishing the day with two first places and a fourth, a good day as tactician Cameron Appleton explained: "We did a good job in the first race and just pulled off a win after being comfortable for a while and then the rest of the day we were just solid. I think Chris is really pleased, he did a great job. We haven't really tested the boat throughout the wind range yet and this afternoon was the windiest we've sailed it so were just figuring out where our setting needs to be."
No Way Back, with owner Pieter Heerema (NED) at the helm and Australian Laser World Champion Tom Slingsby calling tactics posted their second win of the event keeping them in third overall.
Two day of racing are left in Lake Traunsee and Race Officer Peter Reggio will be hoping for an easier day on the race course tomorrow.
Results - RC44 Austria Cup - Fleet Race (after 6 races)

1 Oracle Racing (USA) Steve Howe / Russell Coutts - 2, 2, 3, 9, 2, 1 -19
2 Team Aqua (GBR) Chris Bake / Cameron Appleton - 8, 1, 8, 1, 4, 2 - 24
3 No Way Back (NED) Peiter Heerema /Tom Slingsby - 1, 3, 12, 3, 1, 9 - 29
4 Katusha (RUS) Gennady Timchenko / Paul Cayard - 3, 4, 6,, 9, 8, 7 - 37
5 Ironbound (USA) David Murphy / Peter Evans - 6, 8, 4, 2, 12, 6 - 38
6 Team Ceeref (SLO) Igor Lah / Michelle Ivaldi - 7, 7, 11, 9, 3, 4 - 41
7 Aleph Sailing Team (FRA) Hugues Lepic / Mathieu Richard - 11, 13, 5, 5, 6, 3 - 43
8 Synergy (RUS) Zavadnikov Valentin / Peter Holmberg - 5, 11, 10, 4, 10, 8 - 48
9 Artemis (SWE) Torbjorn Tornqvist / Morgan Larson - 13, 9, 7, 7, 7, 5 - 48
10 Team Nika (RUS) Vladimir Prosikhin / Tomislav Basic - 10, 5, 1, 9, 13, 11 - 49 - 16
11 Peninsula Petroluem (GBR) John Bassadone / Inaki Castaner- 9, 6, 2, 9, 11, 12 - 49
12 Islas Canarias Puerto Calero (ESP) Daniel Calero /Jose Ponce - 4, 10, 13, 9, 5, 10 - 51
13 AEZ (AUS) Rene Mangold / Christian Binder - 12, 12, 9, 6, 9, 13, (2) - 63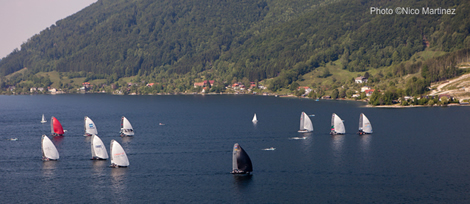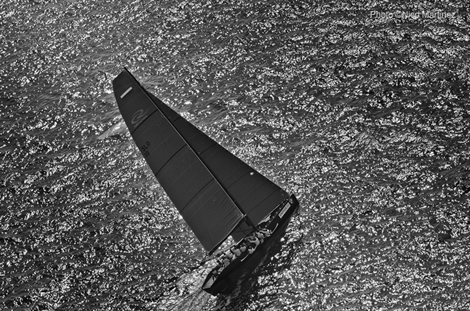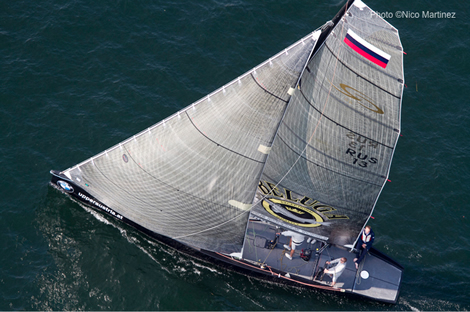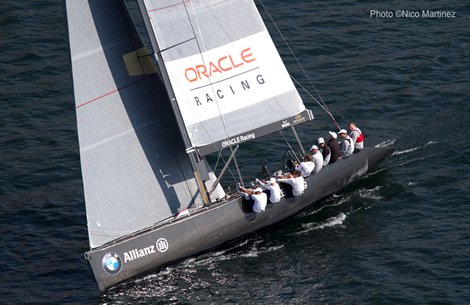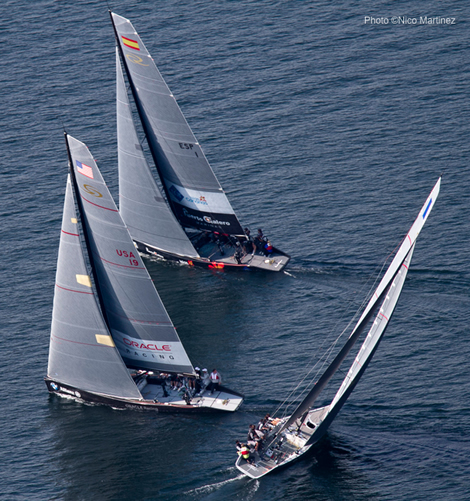 Back to top
Back to top