Y3K claims final race
The second Nespresso Cup concluded today in Portofino with Andrea Recordati's Indio coming out victorious in the Overall Division to lift the stylish Nespresso Cup Trophy, while Philippe Ligier's Ryokan 2 won from Inti in the Performance Divison in the very final race.
Tricky light winds dominated the three-day Nespresso Cup regatta which set the stage for a testing regatta: "We had a fantastic Nespresso Cup here in Portofino," said Jochen Schümann, Magic Carpet2 tactician. The pressure was on the Wally tacticians to deliver the right calls, as 'wind spotters' scaled the masts in search of more wind. "We were lucky even though we had very light weather that we could finish four races in sunshine, and just enough breeze," continued Schümann. "Conditions have been difficult with a lot of chances for passing lanes so we had quite different results and it stayed open until the very last day."
In the Overall Division, the 30.50m Indio took control early in the regatta with three race victories. only on the final day did they concede a win to Claus-Peter Offen's Y3K. "I am delighted as this is the first race of the season for us," said Andrea Recordati. "It was an unexpected result, especially the way we won it which was pretty amazing. This is my second Nespresso Cup and this year I turned out with my full crew."
Indio's multi-national crew is full of America's Cup, Olympic and Volvo Ocean Race talent with the likes of Philippe Presti on tactics and Marc Lagesse navigating. "We had great weather and like Luca [Bassani, Wally Founder] said it was very technical racing because the first day was good with 10-11 knots but the last couple of days we only had six knots or less which made it very difficult, very tactical and all about teamwork and getting it right all the time which is more difficult."
With overall victory almost guaranteed for Indio as the starting gun went, Y3K and Sir Lindsay Owen-Jones' Magic Carpet2 were locked in a dual to secure second place overall. Today it was Y3K's turn for victory crossing the line ahead of 2010 Nespresso Cup winners, Magic Carpet2.
As the Wallys headed out to start line, the much-anticipated duel between the all-French team on Ryokan 2 and the Italian team on Inti in the Performance Division got underway. Philippe Ligier's crew on Ryokan 2 knew that it was likely only one race would be completed, and they would only have one chance to beat the Inti team on the water to secure victory. "It was difficult for us because our boat is better when the wind is very strong because we have the canting keel so in this kind of weather makes it very difficult," said Ligier. But despite these disadvantages the French team, that included tactician François Brenac and navigator Olivier Douillard, rose to the challenge: "This year we have won in very low winds, it was very difficult but we had a nice navigation and tactics," concluded a very satisfied Ligier
Carlo Croce, President of the Yacht Club Italiano summed up the regatta perfectly: "It has been a fantastic weekend here in Portofino for the Nespresso Cup. We managed four races in three days and we have been lucky, as in Portofino this often happens due to the lack of wind but the racing has been really close. It is the second year that we complete the full schedule of the Nespresso Cup and we as the event hosts are proud of this."
Nespresso Cup Final Results

Pstn / Boat Name / Race Results / Points
1st Indio 1-1-1-3 = 6 points
2nd Y3K 3-2-2-1 = 8 points
3rd Magic Carpet2 2-3-3-2 = 10 points
4th Dark Shardow (P) 4-4-4-4 = 16 points
5th Esense (P) DNS-DNS-DNS-DNS = 24 points
Performance Division Results After 4 Races
Pstn / Boat Name / Race Results / Points
1st Ryokan 2 2-1-2-1 = 6 points
2nd Inti 1-2-1-2 = 6 points
3rd Dark Shadow 4-3-4-3 = 14 points
4th Kenora 3-4-3-4 = 14 points
5th Esense DNS-DNS-DNS-DNS = 24 points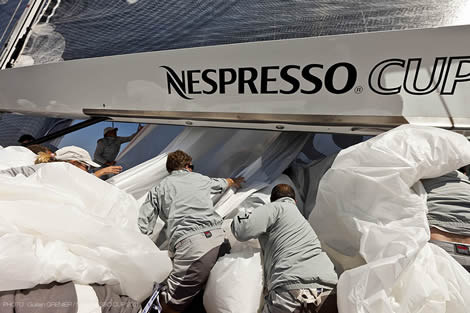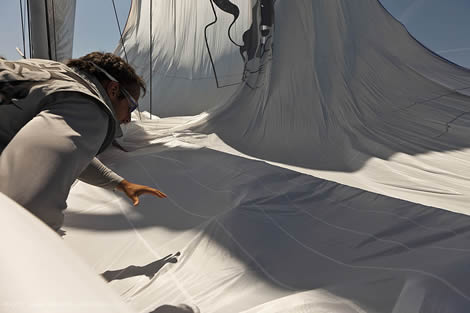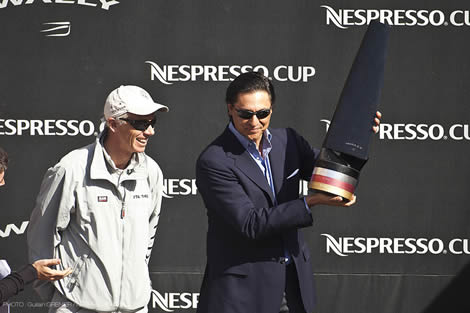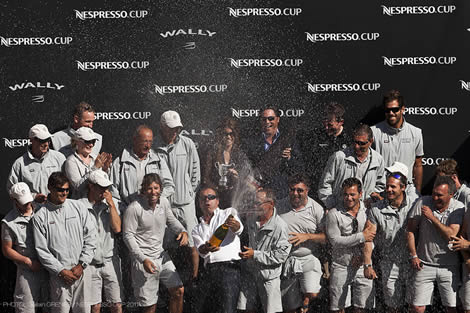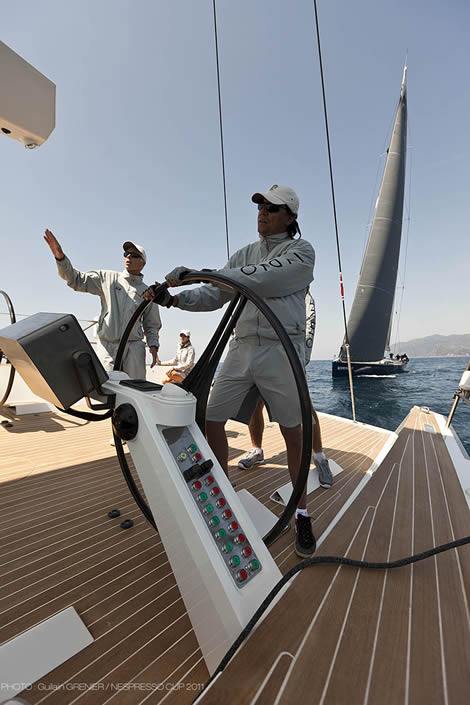 Back to top
Back to top