First victory to Azzurra
Mapfre PalmaVela ended today on the Bay of Palma in a stiff northeasterly breeze of 18-22 knots, with two 14.8 mile long coastal races held for the Maxi and Maxi Wally classes.
After nine races held, honours in the TP52 class went to Guillermo Parada and Audi Azzurra Sailing Team on 11 followed by Niklas Zennström's Ràn 4 on 18 with Jose Cusi's Bribón third.
Ràn 4 won today's first race after a good start at the pin end, with Audi Azzurra Sailing Team second and Bribón third. The second race was won by Azzurra enabling them to clinch the overall trophy.
Ràn 4 put in a great performance in Palma which was effectively a preview to the Audi MedCup which is due to start on 16 May in Cascais. The Ed Baird-steered Quantum Racing didn't compete in the three final races while bringing up the rear, albeit just two points off third placed Bribon, was Tony Langley's Gladiator.
Five bullets gave the elite British crew on Johnny Vincent's TP52 Pace honours in the IRC class after four races with a tight finish with Fernando León's Cam in today's first race when they crossed the finish line together.
In the Maxi Wally class, the Italian yacht Inti claimed first place after winning today's coastal race. Second was YK3, while Sir Lindsay Owen-Jones' Magic Carpet 2 dropped from second to third. Open Season could have been second, but a protest won by Magic Carpet 2 pushed her down to sixth place.
With an almost perfect score of five bullets and a second, Andrés Soriano's Alegre dominated the Maxi class. Irvine Laidlaw's Highland Flying XI won the final race today to finish second overall, with Sir Peter Ogden's J-V60 Jethou third.
J/80 heavyweight Carlos Martínez's Mapfre won his one design class for the third consecutive year. Two bullets and a second place in today's three races left the Spanish team with a 15 point advantage over Bufete Frau Abogados, which moved up to second place after a third and two fourth places today. Third was Nextel Engineering of Ignacio 'Trucha' Camino.
In the Vintage class the top prize went to Albert Kusak's Enterprise after winning today's 12.3 miles coastal race ahead of Moonbeam IV skippered by Mikaël Creac'h with Tim Liesenhoff's Marigan third. Winner of the Classic class was Merengue IV of Xisco Pou, followed by Margarita Estalindalamar of Antón de Llano and Miguel Rigo's Freda.
Full results here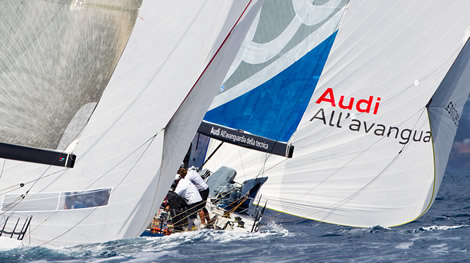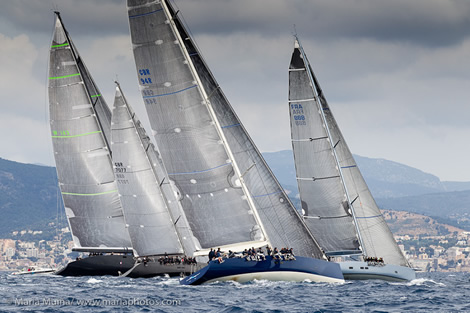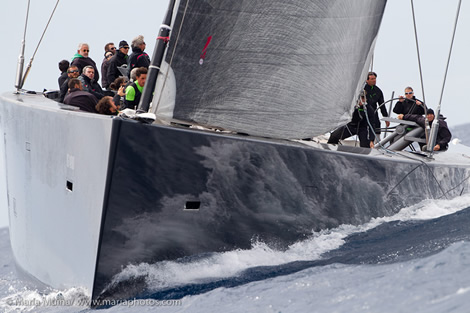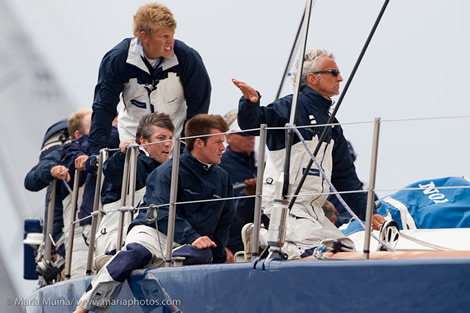 Back to top
Back to top