New German TP52
Udo Schütz, founder of Schütz GmbH & Co. KGaA and pioneer of honeycomb technologies is to build a brand new TP52.
Following on from a legendary series of yachts during the 1980s and 1990s, the new Container is the direct successor to Schütz' STP65/Mini Maxi.
The new TP52 is under construction at Green Marine Ltd in Lymington. A construction time of just four months will allow the boat to be ready in time for the start of the 2011 Audi MedCup season.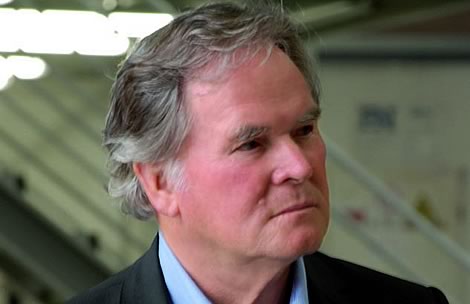 The TP52 class high-tech boat will again be built by using Schütz state-of-the-art honeycomb technology, Cormaster. Like her sistership Niklas Zennstrom's Ràn, the new Container's naval architect is the team of experts from Judel-Vrolijk design and will benefit greatly from sharing the same moulds, thereby substantially shortening of the build process.
15 years after claiming victory in Admiral's Cup and after two years in the Mini Maxi class, Schütz and his team now aim to tackle the highest level in monohull racing: The TP52 class and the Audi MedCup. In mid-May the new Container is scheduled to compete in the first Audi MedCup regatta.
"That was a logical step for us based on the experiences from the Mini Maxi class", says Udo Schütz about joining the TP52 fleet. "There is no higher professional way of sailing on monohulls worldwide – the perfect environment to showcase and develop our products."
Nominated as skipper and helmsman again is Markus Wieser who will be responsible for the success of Container's sailing program. The current European Champion and second place finisher of the World Championship in the Dragon class is confident. Says Wieser: "It is a great opportunity to lead the Container team into a new chapter of regatta sailing – a highly skilled group of people and some of them already have experience in the TP52 class. Anyhow we remain realistic and we know that competition is very strong and everything can happen during the short windward-leeward races."
Container
Class: TP52
Length: 15.85 m (52 feet)
Width: 4.42 m
Draft: 4.35 m
Weight: 7,300 kg
Mast Height: 23:80 m
Upwind Sail Area: 93,5 m² (main sail) and 65 m² (foresail)
Gennaker: 260 m²
Capacity: 13 crew
Design: Judel / Vrolijk & Co
Builder: Green Marine Ltd., Lymington/UK
Read our interview with Udo Schütz, from when he returned to Grand Prix racing with his STP65 here
Back to top
Back to top