Skippers arrive on 'ships of the desert'
Traditional outranked contemporary today as the six skippers contesting the Louis Vuitton Trophy Dubai piloted camels - the ships of the desert - into the official opening on the waterfront plaza of the Dubai International Marine Club.
One by one, Jochen Schumann of the French/German team All4One, Cameron Appleton of Sweden's Artemis Racing, James Spithill of the USA's BMW Oracle Racing, Dean Barker of Emirates Team New Zealand, Gavin Brady of Italy's Mascalzone Latino Audi and Francesco Bruni of Synergy Russian Sailing Team, filed through a gateway opening adjacent to an outdoor stage. They were escorted by a troupe of drummers and singers from the United Arab Emirates in traditional white Kandora robes.
Carrying their national flags and still mounted on the camels, they posed for photographs with Saeed Harib, CEO of the host Dubai International Marine Club, Roger Duthie, Manager of Group Sponsorship for Emirates Airline and Yves Carcelle, Chairman and CEO of Louis Vuitton, before dismounting and participating in a press conference.
Saeed Harib welcomed the teams and guests. "The reputation of the DIMC has grown over the years but with this event and the combination of Louis Vuitton and Emirates Airline the club has made a huge jump forward, both locally and internationally," he said.
Roger Duthie noted his company's long association with DIMC, with watersports and with Emirates Team New Zealand. "Emirates is very excited to be strengthening our commitment to this fabulous sport by supporting a race that has brought the world's best sailors to Dubai," he said. "Events like the Louis Vuitton Trophy play an important role in further raising the profile of Dubai as a world class sporting destination."
Yves Carcelle asked guests to remember that after the 32nd America's Cup there was an uncertain future for Cup racing and his company had decided with all the challengers that something had to be done. "The Louis Vuitton Pacific Series and then the Louis Vuitton Trophy enabled us to create great teams on the water. I think we have fulfilled our mission and a new step can start now. The past is past and now we have to look to the future. Of course it's an emotional moment for this will be the last trophy event in monohulls."
Earlier today, each of the six teams completed two-hour training sessions in a light sea breeze using the matched IACC boats USA 98 and USA 87 from BMW Oracle Racing and NZL 92 and NZL 84 provided by Emirates Team New Zealand. The teams will practice again tomorrow before official racing in the first of two round robins begins on Sunday.
The Louis Vuitton Trophy Dubai is under the patronage of His Highness Sheikh Ahmed Bin Saeed Al Maktoum, Chairman and Chief Executive of Emirates Airline and Group, the Principal Sponsor of the event.
More images from Chris Cameron/www.chriscameron.co.nz/Emirates Team NZ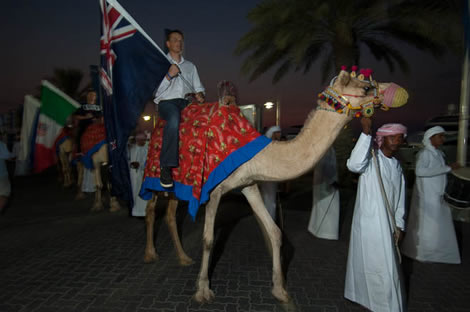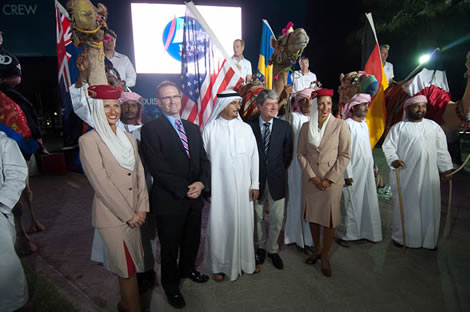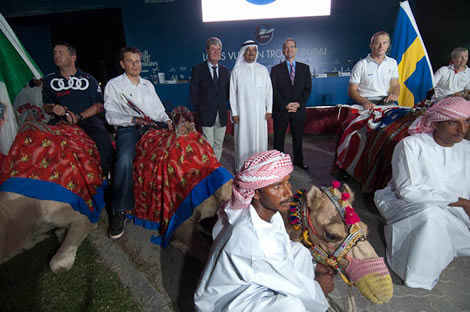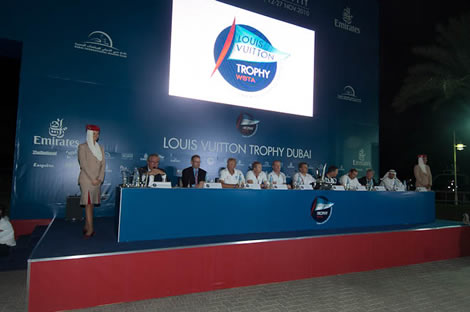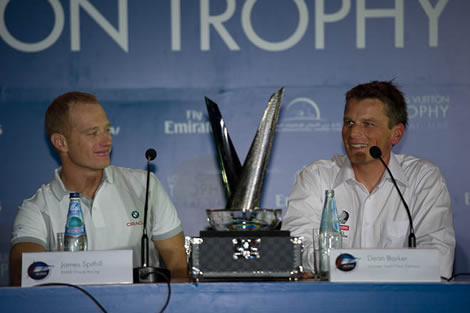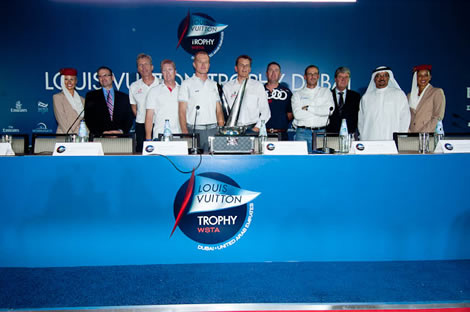 Back to top
Back to top