Vindication for Numbers
With a well proven design and an almost all-Alinghi crew, Numbers' win at the Storm Trysail Club's IRC East Coast Championship came as little surprise, but the crew didn't walk away with easy victory either. The 66.5ft Judel-Vrolijk Mini Maxi was minus its owner Dan Meyers, but loaded up with plenty of go-power, including the young Rome Kirby (son of Volvo Ocean Race veteran Jerry) who helmed while Brad Butterworth served as skipper.

According to the captain of Numbers, Pete Balash, his team was constantly tested by five IRC-optimised 52 footers in the same class, in particular Canadian Richard Oland's Vela Veloce, which finished second. "The 52s were tough to sail against," said Balash. "Especially when we were on a two-mile track and they were sailing in a totally different wind than us--they could be a lot stronger and coming up fast from behind." Friday's distance race saw 30 knots of wind, while the weekend brought 10-15 on Saturday and 20 on Sunday during buoy races that numbered five in each class by weekend's end.

"The breeze was fantastic," said Regatta Chairman Dick Neville, "more like San Francisco than Annapolis at this time of year, and it was nice to see Numbers vindicate itself after it missed winning this event three years ago, basically losing on the last run of the last race." (Meyers's 60-footer with the same name won the event in 2006.)

Neville pointed out that Numbers also won the event overall on the merit of having the fastest average corrected speed, calculated between the winners of the four IRC classes. (The IRC 52 Class and the Beneteau 36.7 Class were scored in their respective IRC divisions but were also scored in classes of their own to make six scored classes). The differential, however, was only nine seconds a mile faster than Pugwash, the winner of IRC 3. The J/122 owned by David Murphy posted a string of five first-place finishes in the buoy races for a series score of 7.25 points. In second was Flying Jenny VI, a J/122 owned by David Askew (Annapolis, Md.), which posted 16.25 points.

In IRC 2, Nightshift, a Farr 40 owned by Kevin McNeil posted victories in all of his weekend races for 9.5 points to beat out Preben Ostberg/Todd Olds/ Bud Dailey's Tsunami.

In IRC 4, Rush, the J/109 owned by Bill Sweetser also held a huge lead for first, with 8.5 points to 23 points posted by Kalevala II, the Grand Soleil 37 owned by Tapio Saavalainen.

The only dedicated IRC rating event on the Chesapeake, the IRC East Coast Championship was the IMS East Coast Championship before 2005. This marks the tenth year that the championship has been organised by the Storm Trysail Club's Chesapeake Station and the sixth year it has been run under the IRC rule. For 2011, the event will be part of the Storm Trysail Club's Block Island Race Week presented by Rolex, scheduled for June 19-24.
Results
Place, Yacht Name, Type, Owner/Skipper, Hometown, Results, Total Points
IRC 1 (IRC - 6 Boats)
1. Numbers, JV 66.5', Daniel Meyers, Boston, MA, USA - 1.5, 2, 4, 1, 1, 2, ; 11.5
2. Vela Veloce, Southern Cross 52, Richard Oland, Saint John, NB, CAN - 4.5, 1, 1, 2, 2, 4, ; 14.5
3. Interlodge, JV 52, Austin and Gwen Fragomen, Newport, RI, USA - 3, 5, 2, 3, 3, 1, ; 17
4. Anema & Core, JV 52, Ennio Staffini, Annapolis, MD, USA - 10.5/DNF, 3, 3, 4, 6, 3, ; 29.5
5. Invictus, TP 52, Peter Gibbons-Neff, Annapolis , MD, USA - 6, 6, 5, 6, 4, 5, ; 32
IRC - TP52 (IRC - 5 Boats) Also scored in IRC 1
1. Vela Veloce, Southern Cross 52, Richard Oland, Saint John, NB, CAN - 3, 1, 1, 1, 1, 3, ; 10
2. Interlodge, JV 52, Austin and Gwen Fragomen, Newport, RI, USA - 1.5, 4, 2, 2, 2, 1, ; 12.5
3. Anema & Core, TP 52, Ennio Staffini, Annapolis, MD, USA - 9/DNF, 2, 3, 3, 5, 2, ; 24
4. Invictus, TP 52, Peter Gibbons-Neff, Annapolis, MD, USA - 4.5, 5, 4, 5, 3, 4, ; 25.5
5. Rio, JV 52, Manouch Moshayedi, Corona Del Mar, CA, USA - 9/DNF, 3, 5, 4, 4, 6/DNF, ; 31
IRC 2 / Farr 40 One Design (IRC - 4 Boats)
1. Nightshift, Farr 40, Kevin McNeil, Annapolis, MD, USA - 4.5, 1, 1, 1, 1, 1, ; 9.5
2. Tsunami, Farr 40, Preben Ostberg/Todd Olds/ Bud Dailey, Rockville, MD, USA - 1.5, 2, 2, 3, 3, 2, ; 13.5
3. Yellow Jacket, Farr 40, Bulman Scholz, Bethesda, MD, USA - 3, 3, 3, 2, 2, 3, ; 16
4. Flash Gordon, Farr 40, Helmut Jahn, Chicago, IL, USA - 7.5/DNF, 5/DNS, 5/DNS, 5/DNS, 5/DNS, 5/DNS, ; 32.5
IRC 3 (IRC - 9 Boats)
1. Pugwash, J 122, David Murphy, Westport, CT, USA - 2.25, 1, 1, 1, 1, 1, ; 7.25
2. Flying Jenny VI, J 122, David Askew, Annapolis, MD, USA - 2.25, 3, 4, 2, 3, 2, ; 16.25
3. Plum Crazy II, J 122, Andrew D. Skibo, Ocean City, NJ, USA - 4.5, 2, 2, 10/DNS, 2, 3, ; 23.5
4. Big Booty, Lutra 42, Pat Eudy, Charleston, SC, USA - 6, 9, 3, 6, 4, 6, ; 34
5. Upgrade, Farr 395, Peter Gibbons-Neff, Rosemont, PA, USA - 7.5, 6, 6, 7, 6, 5, ; 37.5
IRC 4 (IRC - 9 Boats)
1. RUSH, J 109, Bill Sweetser, Annapolis, MD, USA - 1.5, 3, 1, 1, 1, 1, ; 8.5
2. Kalevala II, Grand Soleil 37, Tapio Saavalainen, Washington, DC, USA - 3, 7, 5, 4, 2, 2, ; 23
3. Seaweed, Beneteau First 36.7, Don Finkle, Youngstown, NY, USA - 9, 2, 6, 2, 5, 7, ; 31
4. First Today, Beneteau First 36.7, Gary Tisdale, Lewiston, NY, USA - 13.5, 1, 2, 3, 4, 8, ; 31.5
5. Jubilee, Beneteau First 36.7, Keith Mayes, Tracys Landing, MD, USA - 10.5, 6, 3, 5, 7, 4, ; 35.5
IRC - Beneteau 36.7 (IRC - 4 Boats) Also scored in IRC 4
1. Seaweed, Beneteau First 36.7, Don Finkle, Youngstown, NY, USA - 1.5, 2, 4, 1, 2, 2, ; 12.5
2. First Today, Beneteau First 36.7, Gary Tisdale, Lewiston, NY, USA - 6, 1, 1, 2, 1, 3, ; 14
3. Jubilee, Beneteau First 36.7, Keith Mayers, Tracys Landing, MD, USA - 3, 4, 2, 3, 4, 1, ; 17
4. Pegasus, Beneteau First 36.7, Peter Firey, Vienna, VA, USA - 4.5, 3, 3, 4, 3, 4, ; 21.5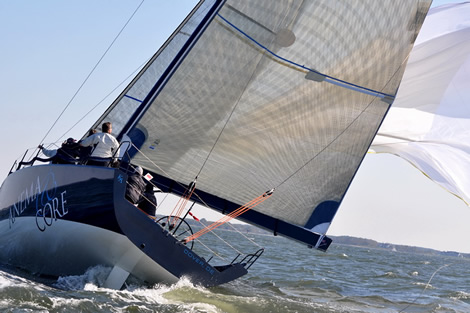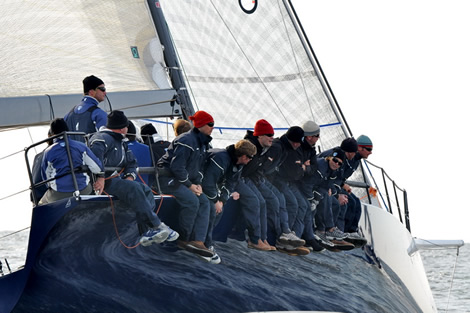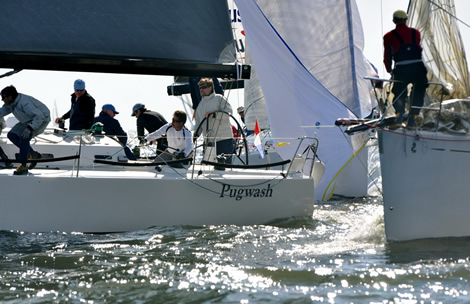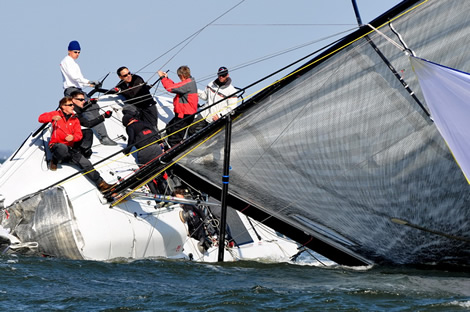 Back to top
Back to top