Esimit Europa 2 leads the charge
It was a long wait, but the Giraglia Rolex Cup eventually got underway this afternoon at 15.28 CEST after a long wait for the wind to fill in. When it did come, the wind was piping at 20 knots, with gusts of 25 knots, and the Yacht Club Italiano/Société Nautique de Saint-Tropez race committee put on a short fast race of 9 nautical miles, which Esimit Europa 2 (EUR) had the audacity to complete in a few seconds under 40 minutes. The rest of the fleet was at sea for a little longer enjoying a brief, productive start to the inshore series. Winners today include Container (GER) in IMA, Near Miss (SUI) in IRC A, Nusantara (FRA) in IRC B and Keonda II (ITA) ORC B.
While the first three days of racing in the Bay of Saint-Tropez are treated competitively, it is the distance race component of the Giraglia Rolex Cup that deservedly garners most of the attention, and, the winners most of the plaudits. There is likely to be a record fleet this year, with large numbers entering across all categories. There is added significance for the Maxi fleet; the distance race forms part of the 2010 International Maxi Association (IMA) Championship, a season long series that culminates in the Maxi Yacht Rolex Cup in September. Within the IMA category, the Mini Maxi class has gathered in force with plenty of both Racing and Racer/Cruiser examples in the entry list.
Amongst the Racing Mini Maxis, Neville Crichton's 21.8 metre Reichel-Pugh designed Shockwave (NZL) (class winner at the 2009 Maxi Yacht Rolex Cup) is the longest and should be the fastest. Last time he competed, Crichton was by some way the fastest and set a new course record. But that was on his former steed, the 30.5 metre Alfa Romeo II (now Esimit Europa and in the hands of Igor Simcic), and, the course differed in that the finish was in Genoa rather than San Remo.
At just under a metre shorter, Andres Soriano's Mills 68 Alegre (GBR) may be slower than Shockwave on paper, but Soriano and his crew have beaten longer boats before. In last year's Giraglia Rolex Cup, Alegre took line honours in the offshore race (also to Genoa) despite conceding waterline length to others in her category.
According to Soriano, last year's result was down to perseverance in the face of testing, light wind conditions. For Soriano the key to success and consistency in a highly competitive class relies upon "being prepared and keeping the same team together, making small adjustments, after each regatta to try to do better, in terms of boat preparation, sails and teamwork. Last year showed that hard work pays off, even though it took a while coming." Like many of the other race boats, the crew of Alegre is hoping that the San Remo finish will lead to a faster race. History suggests that may not be the case, but optimism is the prerogative of those looking ahead. "This year is probably going to be shorter than it normally is, with the probability of better wind and better approach to the final destination," commented Soriano, quickly adding that this is only his second Giraglia. "So I'm no expert!"
Ian Budgen is tactician on Sir Peter Ogden's 18.3m Jethou (GBR), one of the smallest in the Mini Maxi Racing category. Budgen explained that although the inshore races are taken seriously, they bear little relationship to the distance race. "In reality the inshore part of the event is no preparation for the offshore race, which starts on Wednesday. The offshore race is 241 miles. It is going to be somewhere between 24 and 30/36 hours. It's overnight and probably long enough that you've got to rest some of the guys, who've got to get some sleep. I'm currently trying to put together a watch system so everybody gets some rest even if it is for a short space of time. There is nothing worse than all the key people trying to stay awake in their proper positions for 24 hours and then find you have another 12 to go."
Apart from managing the crew, another big decision for the race-oriented yachts will be sail inventory. The eventual decisions will be made as close to start time as possible since, whilst all are looking at the long term weather predictions, the wise know well that the best guess as to the course conditions will be made on Wednesday morning. Budgen gave a résumé of the inventory Jethou has to choose from. It was enough to give mere mortals a serious headache, so what will he do when the time comes to leave the dock? "We have two considerations, what we think we need and the weight of those sails. When it's light we want the boat as light as possible, so we try to take the minimum amount. My general rule is to take everything we think we might need, even if it makes the boat slightly heavier because if you get caught without a sail that you need then the difference in boat speed is huge."
Budgen, at least, has plenty of experience with Jethou. Spare a thought for Marton Jozsa, skipper of Wild Joe (HUN). Landlocked Hungary is not noted for its offshore prowess, but it has an active sailing community particularly in the Olympic classes. Jozsa, however, has gathered a crew to race on what was, when it was first launched, one of the first canting-ballast twin-foiled race yachts. Designed by Reichel-Pugh, it spawned some of the finest fastest yachts of recent years. As Wild Oats, the yacht was part of the winning 2003 Admiral's Cup team from Australia so it has some pedigree.
Jozsa and his crew are up against it. "This is our first regatta," he calmly remarks when asked if this is his first Giraglia Rolex Cup. "She arrived in Europe a month ago. We have had 10 or 11 days training on her, so we're quite new to this category of boat and sailing. Our crew is quite young, but we have a number of Olympic class sailors in the crew, so we have experience, but it is still a big step up to this type of boat." Jozsa is expecting wind for the offshore race, but is taking nothing for granted and is checking the situation everyday.
Among the Racer/Cruiser Mini Maxis, Aegir (GBR) is another taking part in the IMA Championship. The owner, Brian Benjamin, confesses to being new to competitive sailing, but discovered recently that with two previous Giraglia Rolex Cups under his belt he is possibly one of the most experienced, certainly on this race, in his crew. Even so, with Andy Beadsworth, Ian Moore and Guy Barron in the team he has plenty of knowledge to call on. Benjamin is looking forward to Wednesday, "the long distance race is great. It is totally different to the inshore races, calling on different disciplines and skills, creating different problems – lack of sleep, lack of wind, too much wind." Benjamin pointed to another issue he believes needs to be considered, "it's important to get on, because you are out on the boat for a long time together. We have an Anglo-Spanish boat, which makes it interesting, particularly making up the watches. We did well last year so we are hoping to improve on that."
Tomorrow is another day for the crews competing in the Giraglia Rolex Cup, with more inshore racing planned. We will be talking to the extreme ends of the fleet, getting a feel for how their approaches differ or, indeed, do not.
The 241 nautical mile offshore component of the 58th Giraglia Rolex Cup starts on Wednesday, 16 June from Saint-Tropez. Prior to this there are three days of inshore racing on the Bay of Saint-Tropez.
The prizegiving for the inshore series will be held at La Citadelle, Saint-Tropez, on the evening of 16 June. The prize giving for the offshore race will be held on the evening of Saturday, 19 June at the Yacht Club San Remo.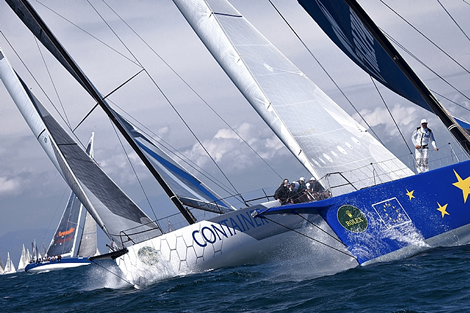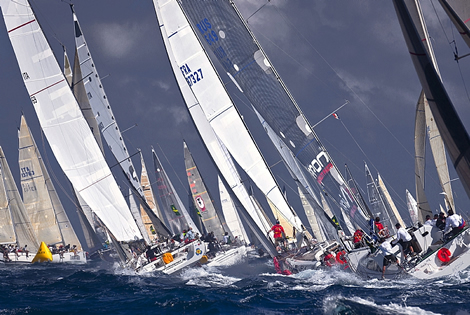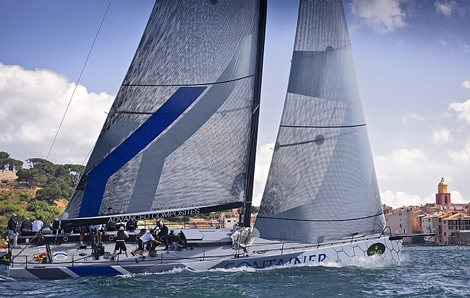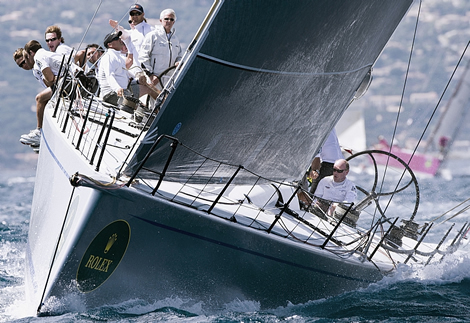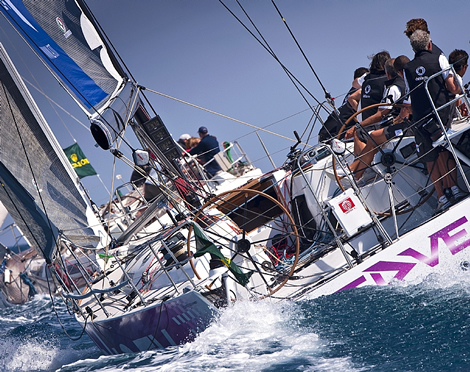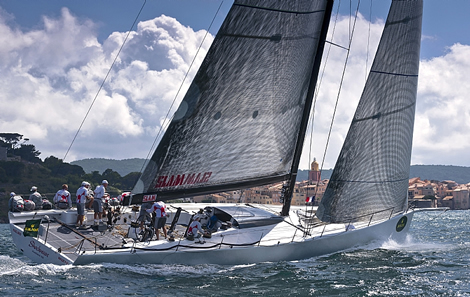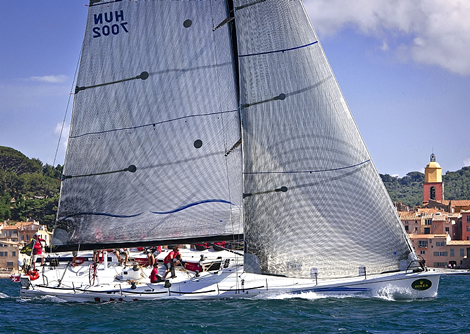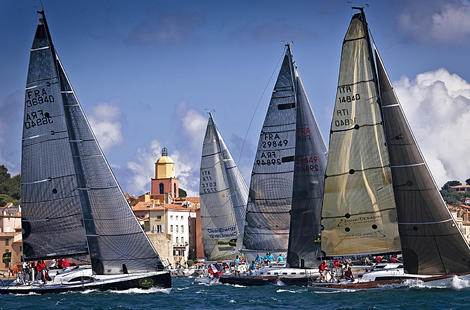 Back to top
Back to top