TeamOrigin TP52 named
TeamOrigin passed a key milestone today with the official naming of their first new race boat, a TP52, named TeamOrigin 1851 (1851 being the year of the inaugural race around the Isle of Wight which subsequently became the America's Cup).
Based, for this first event in the Audi MedCup series, in the stunning venue of Cascais, Portugal, racing is scheduled to take place over 12-16 May with some practice starts and the official practice race today.
Sir Keith Mills, the Team Principal, and his wife Lady Maureen Mills were in town to visit the team and were planning to name the new boat but due to flight problems related to the Icelandic volcanic ash cloud, they had to return to the UK on Sunday to fulfil a prior engagement in the UK on Monday evening.
The official naming ceremony was carried out by team members, Leslie Greenhalgh, Marketing Director and Charlotte Harmer, PA to Mike Sanderson & Sailing Team Co-ordinator naming the boat TEAMORIGIN 1851 with a few words of thanks from Marcus Hutchinson and Mike Sanderson, Team Director.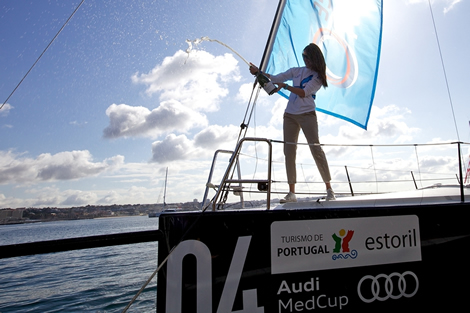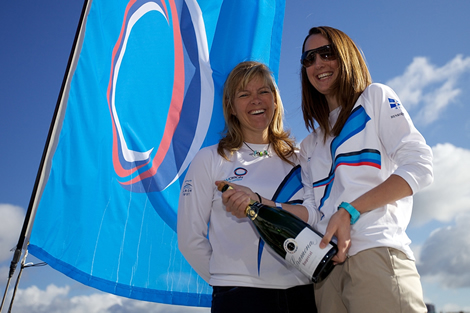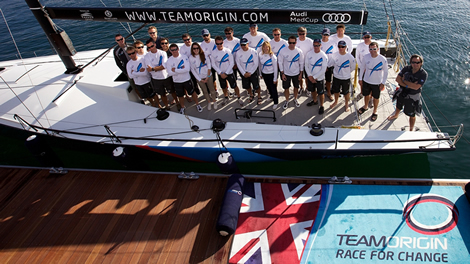 Back to top
Back to top