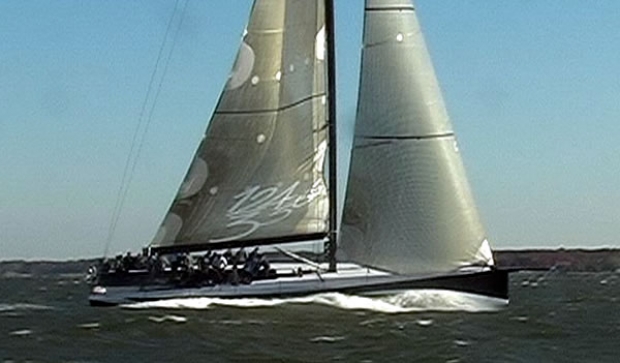 Video: IRC East Coast Championship
At the recent IRC East Coast Championship in Annapolis, we had the opportunity to see Dan Meyers' new Judel Vrolijk designed IRC 66
Numbers
out on the race course for the first time with many of the other US class one boats .
See the video of Numbers
here
.
(7MB file)
And of the other boats including TP52s such as John Kilroy's
Samba Pa Ti
, John Brim's new Reichel-Pugh designed
Rima,
the Carroll Marine 60
Hissar
and Mike Brennan's new R-P 45
Sjambok
(with Slam on her mainsail).
See this video
here
(25MB)
NB: This video is formatted to play in Windows Media Player and is LARGE in size - therefore only suitable for those with a broadband connection. Mac users can now view .wmv files by downloading a suitable add on to Quicktime - we for example use Flip4Mac which works a treat. The only noticable difference is that while the clip will play out while downloading on a PC in Internet Explorer, on a Mac it must download first.
Back to top
Back to top