Speaking Finn
Having been at the top of his class for some eight years, Giles Scott, like Nick Thompson, is only now finally getting a crack at the big one, the Olympic Games, this week. While for Thompson this has become possible due to Beijing gold medallist Paul Goodison now focussing on the America's Cup, in Scott's case it has been a case of waiting patiently for Sir Ben Ainslie to hang up his Olympic sea boots.
With Ainslie being the most successful Olympic sailor of all time - in the Finn alone he won three consecutive Olympic Gold medals and six of the seven Finn Gold Cups over the decade he spent dominating the class - his shoes are giant ones to fill. But thanks to the legacy that has built continuously since Iain Percy's successful campaign with coach David Howlett for Sydney 2000, Britain has ruled the waves in the Finn for the last five Olympiads.
Aside from the talent of the individuals involved, British Finn success has also been down the strength and depth of the towering lads in the squad, that currently includes the perennial Ed Wright and the youngster Ben Cornish and has over this cycle also included Mark Andrews and Andrew Mills, all working with coach Matt Howard.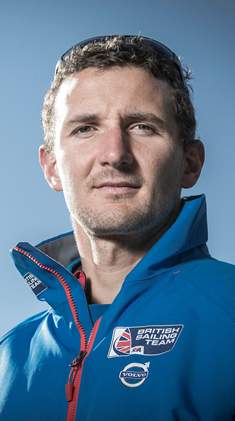 Like Ainslie, Scott has a similarly immaculate track record since winning the Finn Youth Worlds in 2008. He earned his first Finn World Championship title in 2011 and while he didn't compete in Falmouth at the Finn Gold Cup the following year, he went on to claim the Skandia Sail For Gold Regatta on Olympic waters just prior to the Games themselves. If Ainslie hadn't secured the Finn berth for London 2012 and Scott had instead, Team GBR would still have been favourite for Gold.
On paper at least.
For the one thing that Scott lacks in comparison to his precedessor is past Olympic experience.
As Scott admits: "It's one of those things: I've done an awful lot of competitive sailing but I haven't ever been to an Olympic Games, so I suppose I won't actually know exactly what that feels like until I've done it. But what I can do is kind of rely on the experiences that I've had, and various victories, hard times, good times to pull me through that.
"I'm completely aware that it's a different kettle of fish in terms of how it's viewed, but at the same time it's a boat race and the things that win races on a daily or weekly basis in every other event during the year are the same things that are going to win the Olympic Games. It's just about being able to execute them on the day.
"So, it is certainly a big thing, but something that I think I've done as much preparation as I can for.
"Over the years I've heard so many different ways of how you should approach the Olympic Games, and as far as I can see there's no one answer - it's completely dependent on how you deal with things, who you are and how you feel that will make you best perform on the day.
"For me I like to do as much research about everything as I can, and imagine what it'll be like, through conversations, research, etc, so that hopefully my expectations of what it's roughly going to be like will be near enough for me to be happy enough in that environment. So I'm reasonably confident that that will be the case."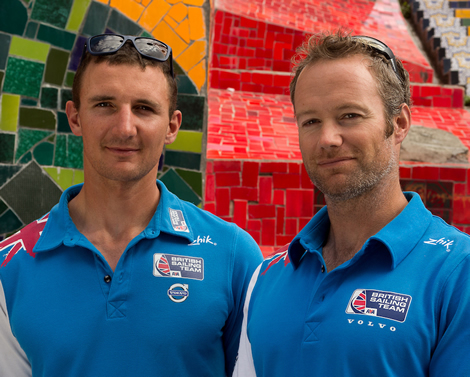 With coach Matt Howard
A key part of the research has been anticipating what the Rio weather will do and according to Scott, expectations have changed over the last four years: "It's an odd one: At the beginning of the campaign, when we all started going out to Rio, everyone was like 'oh, there's no wind,' and we were all going 'oh, it's going to be like China, with everyone dieting crazily'. But actually each time we've been out there it's been 8-14 knots every day, so I think that's roughly what we're going to be racing in. But equally it can be anything, so having being the all-rounder is going to stand you in good stead but that doesn't necessarily mean that an all-round venue is going to produce all round conditions."
And of course the expected conditions usually determine significant factors such as sailor's weight. Compared to his shape four years ago, Scott says he is a fraction lighter but considerably fitter and stronger today.
Pre-Games, Scott obviously spent a considerable amount of time acclimatising to Rio, both on the water and off. "It's a really cool place to be, incredibly scenic, vibrant. But it's not a safe place to go and hang out that's for sure. And it certainly has that bite and that grip, that does inevitably put you on edge though, that's the thing. For sure, if you go and do a two week training camp in Rio, it is more stressful say, going to Spain. But we're very comfortable and know where we need to be careful and under what situations we're at risk.
"In terms of the sailing side of things, spending time out there has been great for us to learn the venue, but it's a tricky place to sail for sure."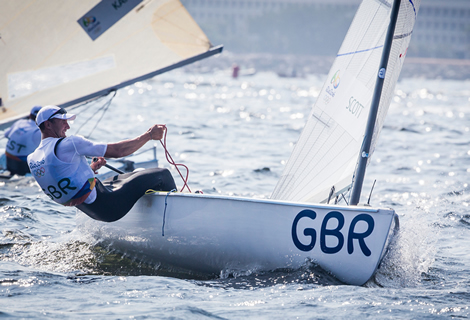 Boats
One of the main legacy issues in which the British is particularly strong is the technical knowledge of the Finn.
"We use very different kit to what they were using 16 years ago that's for sure, but if you looked at it all you could certainly see the evolution of it," says Scott.
"The Finn as a whole is an odd boat to sail really because of it's oversized, unstayed mast. In terms of getting it fast the most important thing is getting the hull stiffness right, which is quite tricky because unlike most boats we actually build softness into the boats. I wouldn't actually be able to tell you why - it just works, it feels better, because of the oversized nature of the stiff carbon rig."
The flexi-Finn is far from a new idea, but as Scott says: "Getting it right for the individual is what the tricky bit is. This cycle we've had the new hull shapes come out that effectively the whole fleet has jumped across to."
Over this cycle several new manufacturers have tried their hand at Finn building including Petticrows and even Wilke, the mast manufacturer of choice for the class. But most popular is the latest Juan K-designed model from Devoti.
"I think pretty much everyone is using them. Devoti have always had the stiffness properties right in their boats, and then with the new boat they've changed the hull shape so it's been an easy transition for everyone to get into. As a result everyone's basically jumped across to it."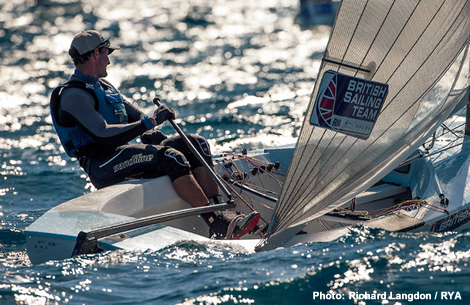 A downside of so much new technology coming on to the market is that it has required a considerable amount of R&D to uncover what is best. Scott somewhat sheepishly confesses that he currently owns seven Finns as the only way to carry out the R&D was to sail them all in anger.
"Before we were still racing in the old-type Devotis and then two years ago Devoti hit out and built this new shape and there it was and it was good. And then suddenly you've got this boat that you've decided you want to use and if you want to use it at every regatta over the next 18 months you need three of them - one in Rio, one to go to New Zealand and one in the UK."
In addition to his Olympic campaign, Scott is also part of Ainslie's Land Rover BAR sailing team, getting to race state of the art foiling catamarans. How easy was it to make the transition between the two boats?
"It's really weird, because I remember going and doing a Star event in the Bahamas a few years ago, and I went straight from the Bahamas to Rio to do a training camp. It took me like four or five days to stop, and I was just falling over in the Finn - I thought I had the yips or something. But I think it's just a problem when there's an overlap, because there's quite a big overlap in the skills set between sailing a Finn and a Star - you're trying to make the boat do similar sort of things, you just get a bit confused, or at least I do.
"That just does not happen with the foiling cats. You might as well be stepping onto an aeroplane."
However, recently as he's ramped up for Rio 2016, he hasn't been so involved in Land Rover BAR. "It's really good racing and the stuff that's going on behind closed doors that's going to be coming out is all very exciting – but I'm sure every team feels that."
As to whether his present Finn campaign is a one-off, Scott says, will depend on the outcome not only of the next week's racing in Rio, but of what occurs in Bermuda next year. "I know for sure that I won't step back into a Finn until after the Cup - that's certainty."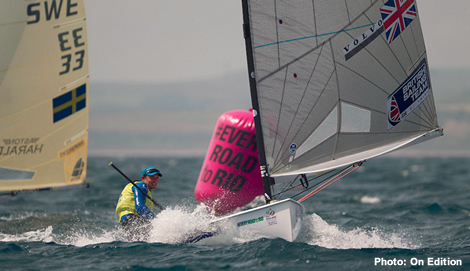 Add to Anti-Banner
Back to top
Back to top