Slow start
Sailors were greeted to light wind and sunny conditions on the first day of the RYA Youth National Championships held at Plas Heli however by 1500 the wind had filled in across the bay and racing was scheduled for all classes.
The forecast, although light, did look promising and Principal Race Officer David Campbell-James released all boats to the beach so they were ready to launch as soon as the wind came in. As the indefinite postponement went up Molly Tulett (Loch Venachar SC) played bagpipes at the top of the sand dunes to the waiting sailors and parents on the beach.
As soon as the wind did fill in all fleets launched and headed to their respective courses.
29er

The 56-boat 29er class sails in two fleets for qualifying, yellow and blue, before they are split into gold and silver on Wednesday morning.
Phoebe Connellan (Middle Nene) and Sophie Otter (Grafham Water) sit at the top of the results list after two second place finishes: "It feels good to start the week with positive results but there are lots of races to go," explained Connellan.
Otter continued: "It was a pressure and shifts day out there so we just focused on that, there was one tough call in the second race where we decided to tack out left on the last beat as we saw a band of pressure coming down and I think we gained a few places, it was a good decision."
Ross Banham (Warsash) who has recently transitioned into the 29er after attending the Youth Sailing World Championships in the 420, is now sailing with Alex King (Warsash), they have made their mark on the fleet already, posting two thirds and sit behind the girls in second place.
RS:X

Dominating the RS:X windsurfing class was James Hatcher, who picked up two firsts.
It's the start he wanted explained Hatcher: "It was pretty good, we got a bit of wind in the end so it was hard work, it's all about keeping it simple on the first day, stick to the shifts and work hard.
"The conditions were light, patchy at first, it picked up a bit but then dropped off for the final race. In the first race I had a nice little battle with Andy Brown and in the second race Matt Carey was pretty close behind," concluded Hatcher.
Matt Carey and Andy Brown (Largs SC) are second and third respectively. Emily Hall (WPNSA) leads the girls in fifth overall.
420

The 420 fleet had a steady first race before a controversial second, Robbie King and Marcus Tressler (Warsash), current fleet leaders explained the day.
"We had a good first day, it was quite light all day," commented King. "The last race was a bit dodgy because the first boat barely finished within the time limit. We were looking at the clock as the first boat finished and they made it by seconds.
"It wasn't unfair racing, it didn't shift or anything, we just started in 10 knots and it dropped down to three, it was a really long course so it took ages. They should have just finished us at an earlier mark but I don't think it was unfair," King concluded.
Isabel Davies and Gemma Keers (Itchenor) won the second race and are first girls, second place overall.
Spitfire

The first Spitfire race was abandoned because of a big shift. This was followed by a second race in similar breeze to the 420s, won by Youth Sailing World Championship team members Jack Butters and James King (Brightlingsea).
It was a good day said King: "The second race we had a great lead and just extended from there, it was tough just really light winds."
Butters continued: "We came off the line with quite good speed, we tacked across the rest of the fleet, covering the fleet, extending the lead and just staying in front."
Laser

Fresh off the back of competing at the Princesa Sofia Trophy in Palma, Ellie Cumpsty (CVLSC) won the girls' Laser Radial race after some confusion about the course.
"It was a late start for us but it was good racing once we got there. I had a really good start and got good shifts. We had a bit of a dodgy windward mark because there was some conflicting opinion about whether it was inner or outer loop, so the fleet got a bit split.
"I was undecided as I hadn't read the board at the start, I just completely forgot to. I thought it was outer loop, but I was a little torn so I sort of went for the middle option. It was outer loop in the end so I should have just backed myself, some people really lost out though but I moved up to first from second."
Radial
Milo Gill-Taylor (Royal Lymington) won the first and only race of the day in the Laser Radial boys' fleet. Ben Whaley is second and Lewis Smith round off the top three.
Jack Cookson (WPNSA), last year's Laser Radial winner picked up the Laser Standard race win, beating Sam Whaley (Swanage SC) and Anthony Park (WPNSA) in second and third respectively.
Racing continues all classes on Tuesday 5 April through to Friday 8 April at Welsh National Sailing Academy, Plas Heli.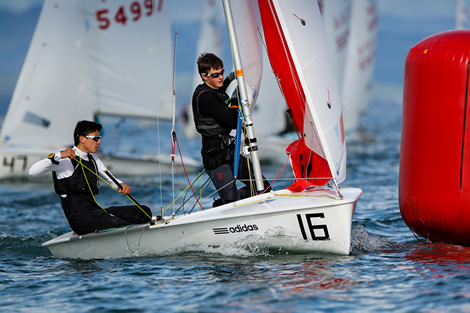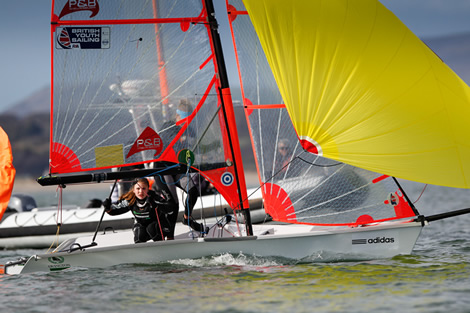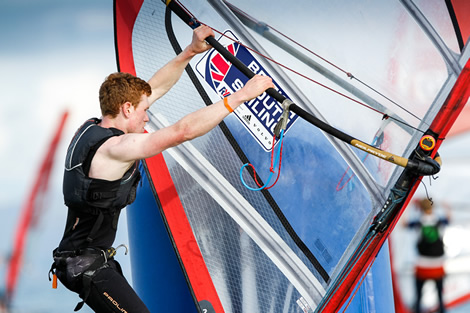 Back to top
Back to top