7 puts a marker down
The 2015 JJ Giltinan 18ft Skiff Championship got under way today when the 24 boat fleet lined up on Sydney Harbour for the traditional Invitation Race to welcome the visiting competitors.

The defending champion Gotta Love It 7 team of Seve Jarvin, Sam Newton and Scott Babbage, revelled in the light ESE breeze, around 8 knots, to lead throughout the race and win by 1 minute 7 seconds from the NSW Champion Thurlow Fisher Lawyers team of Michael Coxon, Trent Barnabas and Dave O'Connor.

Lumix (Jonathan Whitty, Aron Everett and Daniel Nixon) came back strongly to finish a further 1m20s back in third place.

New Zealand's AON (William Tiller) was fourth overall, followed by Mojo Wine (Lee Knapton) and Yamaha (David McDiarmin) also from New Zealand.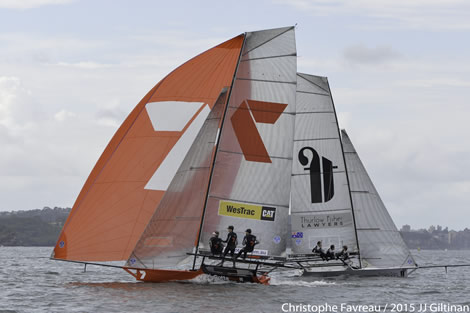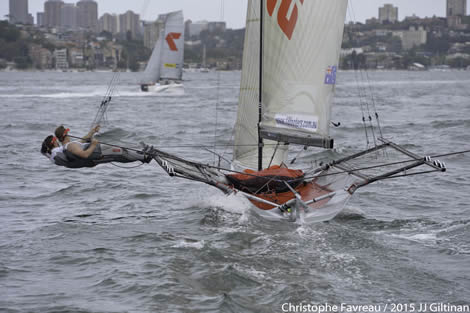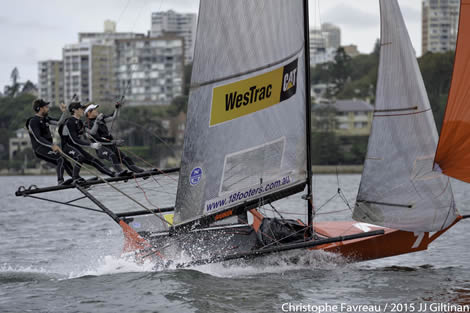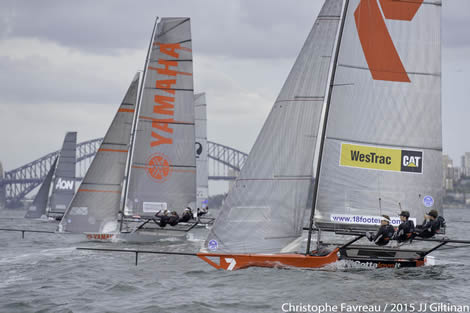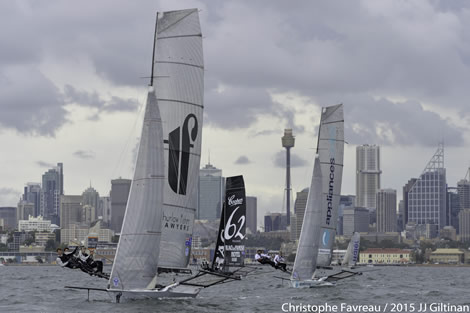 Back to top
Back to top