Victory for former World Champ
There was a spectacular, sunny day on Lake Garda and a timely Ora wind guaranteed three final races of the Moth Class Italian Open Championship 2014.
A perfect Ora – the typical afternoon breeze – of around 15 knots, without the excesses of the first day (28 knots of wind with gusts over 30), allowed the 34 Moth to race in the best of conditions.
This 'small world championship' - so called for the number of sailors who came from 8 different countries - has at the top of the rankings three remarkable names: the two Australians sailors Josh McKnight (1-1-4-1-1-2), Moth World champion in 2012, and Rob Gough (3-4-1-2-3-1), always in the top ten world ranking list, and the Virgin Islands's sailor Anthony Kotoun (2-2-2 -6-2-4), who won the American Nationals this year.
At the moment, the first Italian sailor is the well-known Stefano Rizzi (7-5-6-5-5-11), who can count victories in the Melges 24 class, America's Cup, ocean races and more. In the provisional ranking list, he finished sixth, followed by Fabio Mazzetti (12-11-9-8-13-15) in tenth and by Harald Stuffer (10-15-14-9-10-16) in 11th.
Results
| | | | | | | | | | |
| --- | --- | --- | --- | --- | --- | --- | --- | --- | --- |
| Pos | Sail no | Sailor | R1 | R2 | R3 | R4 | R5 | R6 | Tot |
| 1 | AUS 4142 | McKnight Josh, RPAYC | 1 | 1 | -4 | 1 | 1 | 2 | 6 |
| 2 | AUS 6 | Gough Rob, RYCT | 3 | -4 | 1 | 2 | 3 | 1 | 10 |
| 3 | ISV 4022 | Kotoun Anthony, Maschio, Sail Newport | 2 | 2 | 2 | -6 | 2 | 4 | 12 |
| 4 | GBR 4 | Paton Ben, YC Lymington | -6 | 3 | 5 | 3 | 4 | 3 | 18 |
| 5 | GBR 4038 | Offer Tom, Rock SC | 5 | -8 | 3 | 4 | 6 | 5 | 23 |
| 6 | ITA 4093 | Rizzi Stefano, SVOC | 7 | 5 | 6 | 5 | 5 | -11 | 28 |
| 7 | AUS 3900 | Mc Dougall Andrew, Black Rock YL | 4 | 9 | (dns) | 10 | 14 | 6 | 43 |
| 8 | GBR 3985 | Hiscocks Simon, WPNSA | 8 | 7 | 8 | (ocs) | 7 | 13 | 43 |
| 9 | SUI 4112 | Rast Chritopher, TYC/RCO/MBYC | -19 | 6 | 7 | 12 | 9 | 10 | 44 |
| 10 | ITA 3855 | Mazzetti Fabio, CV ARCO | 12 | 11 | 9 | 8 | 13 | -15 | 53 |
| 11 | ITA 4108 | Stuffer Harald, AVLC | 10 | 15 | 14 | 9 | 10 | -16 | 58 |
| 12 | SUI 3626 | Reneker Matthias, RCO | 13 | 14 | -17 | 16 | 12 | 9 | 64 |
| 13 | ITA 4092 | De Paoli Carlo, CV TORBOLE | 14 | -18 | 11 | 17 | 11 | 12 | 65 |
| 14 | ITA 4030 | Lanulfi Marco, YC Acquafresca | 11 | (dns) | dns | 7 | 15 | 8 | 77 |
| 15 | FRA 3879 | Blanc Pierre, C. VAR MER | 17 | 12 | 13 | 18 | -20 | 17 | 77 |
| 16 | SUI 4032 | De Siebenthal Jean Pierre, SN GENEVE | 15 | -24 | 20 | 19 | 19 | 7 | 80 |
| 17 | ITA 3912 | Dubbini Leonardo, SC GARDA SALO' | 18 | 10 | -26 | 11 | 26 | 20 | 85 |
| 18 | ITA 3901 | Stuffer Peter, AVLC | 16 | 20 | -21 | 21 | 16 | 14 | 87 |
| 19 | GER 3389 | Huber Thomas, SVBb | 27 | 17 | 10 | 15 | 22 | (dns) | 91 |
| 20 | SUI 3858 | Schneiter Sebastian, SNG | -25 | 25 | 12 | 20 | 18 | 18 | 93 |
| 21 | GER 3843 | Maege Carlo | 24 | 19 | 15 | 14 | -25 | 25 | 97 |
| 22 | ITA 4027 | Ziliani Mario, ANS | 21 | 16 | 22 | -23 | 17 | 22 | 98 |
| 23 | ITA 3887 | Gritti Matteo, AVAS | 22 | 13 | -24 | 24 | 21 | 19 | 99 |
| 24 | ITA 41 | Ferrighi Stefano, FV Riva | 9 | (dns) | dns | 13 | 8 | dns | 102 |
| 25 | FRA 11 | Col Sebastian, YCPR | -26 | 23 | 16 | 26 | 24 | 26 | 115 |
| 26 | ITA 3949 | Monzini Michele, CFV Skiffsailing Dongo | -31 | 22 | 18 | 27 | 27 | 21 | 115 |
| 27 | SUI 3836 | Petrino Adriano, CVLL | 23 | 21 | 25 | (dns) | 23 | 24 | 116 |
| 28 | FRA 3875 | Marie Benoit, SNO NANTES | 20 | 28 | 19 | 22 | (dns) | dns | 125 |
| 29 | AUT 3435 | Schoenleitner Michael, UYCAs | 28 | 26 | (dns) | 25 | 28 | 23 | 130 |
| 30 | AUT 3219 | Stelzl Maximilian, UYCAs | -32 | 27 | 23 | 28 | 30 | 27 | 135 |
| 31 | GER 3986 | Thias Michael, WSGR | 30 | (dnf) | dns | 30 | 31 | 28 | 155 |
| 32 | ITA 855 | Conti Davide Lupo, Skiff Sailing | (dns) | dns | dns | 29 | 29 | 29 | 159 |
| 33 | ITA 3392 | Rizzotti Luca, Skiffsailing | 29 | 29 | (dns) | dns | dns | dns | 166 |
| 34 | ITA 4138 | Ferrighi Gian Maria, FV Riva | (dnf) | dns | dns | dns | dns | dns | 180 |
| 34 | GER 398 | Gimpl Klaus, SC Altensee | (dns) | dns | dns | dns | dns | dns | 180 |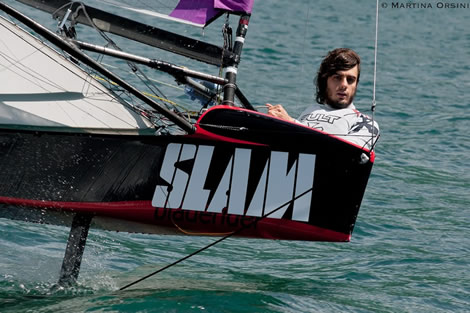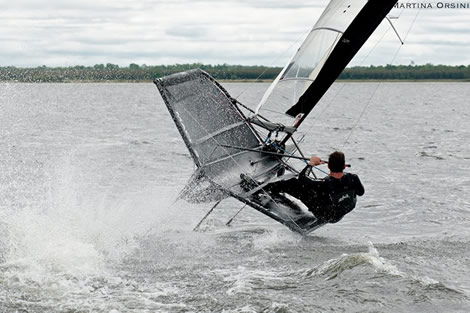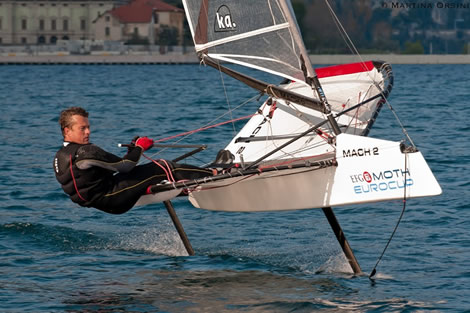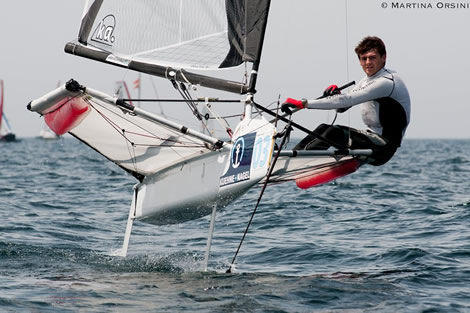 Back to top
Back to top