Black Dog claims 18ft skiff Europeans
Winner of the 18ft skiff European Championship held off Campione del Garda, a small town on the west side of the Lake Garda, was Black Dog helmed by Jarrod Simpson, with Grant Rollerson on sheet and Sam Gaslin on the bow.
17 boats from Europe, Australia, New Zealand and USA competed in the championship held in light to fresh winds of up to 22 knots.
On the last day three races were sailed in perfect Campione conditions with the southerly 'ora' wind was between 10-16 knots. In these Black Dog was the big winner posting a 1,1,2, good enough for them to win the European Championship. The British boat finished ahead of 18ft Skiff legend John Winning, sailing with Jim Beck in the front and Cameron McDonald on the sheet. Finishing on 25 points elevating them from fourth to second place. American Howie Hamlin sailing on CST Composites with Gotta Love It 7 crew and multiple JJ winner Scott Babbage – who was leading going into the last day, but dropped back to third place with 29 points.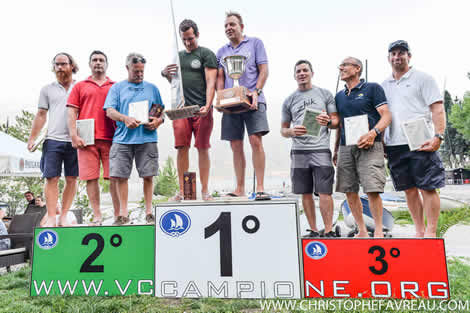 Maersk Line sailed by Graham Gatley, David Mcdiarmid and Brad Collins from New Zealand lost a couple of places finishing fourth, while the Danish crew on Original CHIA, sailed by Flemming Clausen, Thomas Ebler and Soren Clausen finished fifth and was second best European team.
The European Championship is one of the four Grand Prix races held for the 18ft skiff class in Europe. Next up is Travemunde, Germany in July while at the end of August will be the Dutch Grand Prix in Bruinisse.
The races were organised by the Vela Club Campione and the races were filmed by Christophe Favreau and Charlotte Guillemot. Vaavud (Wind meters for smartphone) sponsored the races and made it possible to make the video coverage.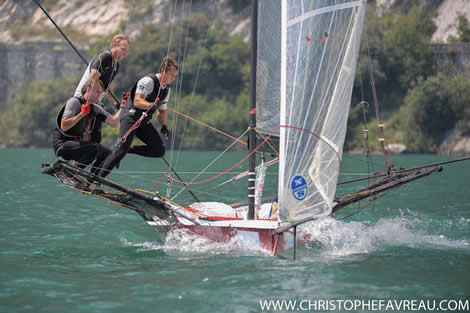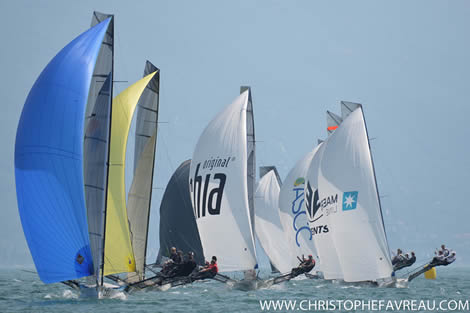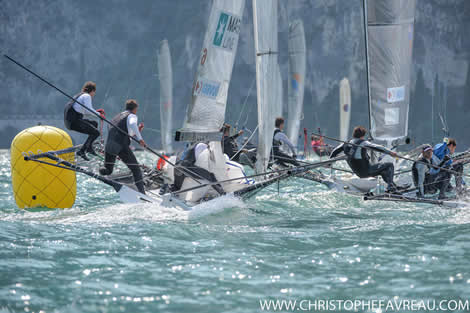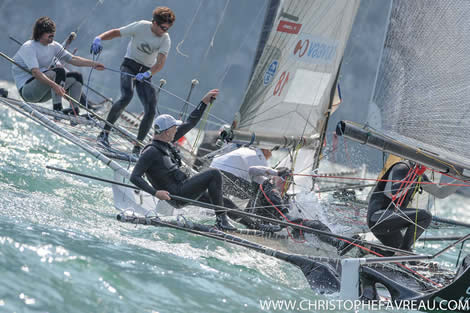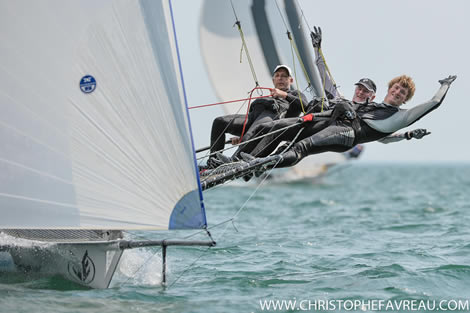 Back to top
Back to top