New management at the WPNSA
The Weymouth and Portland National Sailing Academy (WPNSA) has appointed two new names to the positions of Chairman and Chief Executive. The sailing venue for the 2012 Olympic sailing events, this will be the biggest change in management to date for the world renowned sporting establishment.
Tim Hancock is appointed as Chairman of WPNSA and Peter Allam is welcomed into the role of Chief Executive.
A member of the British Olympic Squad with three world titles to his name Tim Hancock has proven himself on the water and also ashore through 20 years of experience in leading UK facilities management and support service organisations. Hugely popular as a previous Commodore at Hayling Island Sailing Club during its Lottery funding development, Tim is incredibly well respected within the yachting world, taking on this new role in conjunction with his future work as Chairman of the Olympic Selection Committee for the 2016 Games.
Hancock commented on stepping into such an important position: "I hope that my career covering business growth strategy and general management for high turnover companies will offer the Weymouth and Portland National Sailing Academy a continued safe and responsible phase in its evolution as a serious international sports facility. My personal competitive achievements as well as a stint as the British Tornado Class Coach and Chairman of the RYA Olympic Steering Group from 2005 to 2012, coupled with my time as Race Officer for the Star/ Finn course at the 2012 Games, celebrating first hand with Sir Ben Ainslie also a Director at WPNSA, has allowed me to work with a large cross section of the sailing world and I really look forward to ensuring a sustained success at the Academy across all sporting disciplines."
Fresh from his impressive role as the London 2012 Olympic Games Sailing Deputy Competition Manager and Paralympic Games Sailing Competition Manager, Peter Allam, is ideal for the hands on role of Chief Executive at the Academy. Tasked with an incredibly diverse daily role on site at the WPNSA, he will be using his knowledge of dinghy and keelboats including Olympic representation at the 1984 and 1992 Games, as well as success in the GBR Admiral's Cup to practical use.
As a sailor and a parent, Allam will share the views of many visitors to the Academy and understands workings of committees having a previous place on the RYA Olympic Steering Group. Peter has the additional insight of personal experience in the marine industry working with Ovington Marine, Westerly Yachts and Luhrs Marine. Peter's understanding of both Olympic and Parlaympic event logistics provides him with a valuable understanding of the WPNSA's different event capacities and how to cater to such diverse sporting groups."
Allam said of his new title, "I am thoroughly looking forward to carrying out this new role. The post-Olympic and Paralympic Games period will present a fresh set of challenges and also a tremendous opportunity to build on the successful hosting of the London 2012 sailing events at the Weymouth and Portland National Sailing Academy."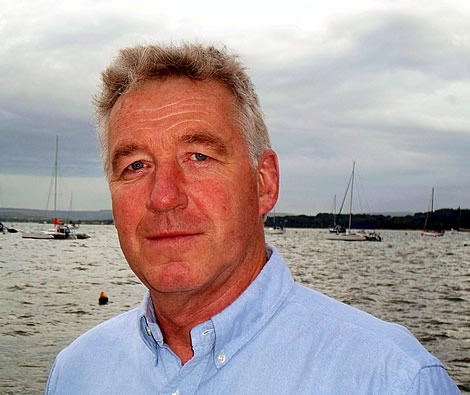 Back to top
Back to top