Sail First ISAF Youth Worlds set sail
Ukraine's Oleksandr Tugaryev earned himself a birthday treat at the Sail First ISAF Youth Worlds in Limassol, Cyprus by recording two race victories and a eighth in the RS:X Boys.
The Ukrainian revelled in a steady 16 knot afternoon breeze but taking the lead is Great Britain's Kieran Martin who demonstrated great consistency posting a bullet, a second and a third.
Over 350 from 61 nations took to the water on the opening day of the Sail First ISAF Youth Worlds as a full complement of racing across eight events in five classes was completed.
Tugaryev sailed at the ISAF Youth Worlds last year finishing 27th and has come on leaps and bounds to trail Martin by four points.
"It was a good day, today is my birthday," said a happy Tugaryev after racing. "In the beginning of the day it was not good conditions for me so I finished seventh but in the second race it was planing conditions and I finished first and the third race was the same with 16 knots so I finished first again.
"It's a perfect present for my birthday and I hope that the wind for this regatta will be strong as I'm quite light weight, I'm heavy. I hope I will continue the same."
Sitting in third overall on 15 points is Mexico's Ignacio Berenguer.
Defending RS:X Girls Champion Saskia Sills (GBR) faced some stiff competition on the opening day with America's Marion Lepert keeping her at bay after three opening races.
The American sailed well and leads Sills by four pointss and was understandably happy with her day, "It went well for me today, I struggled a little bit in the first race as the conditions were really light but once it's started getting windy I got into the groove and it really worked for me."
On the competition with Sills, Lepert added, "She definitely has a lot of talent and there's more to see towards the end of the week. There's still a long way from now so I'm just going to stay focused."
Coming into the opening day of racing Sills was not at 100% but recorded a bullet in the third race, highlighting her resiliency, "I'm happy with the racing today considering I haven't been feeling that well over the past few days," said Sills who was nominated for the 2012 ISAF Rolex World Sailor of the Year.
"We had three good races, the first was fairly light, the second was the windiest and third was fairly on and off with the wind. It's a good fleet and there are quite a few of us who are changing places and positions, but probably only two or three who are really consistent.
"I'm looking forward to heading back out tomorrow, I think it will be a case of it's not finished until it's finished here in Cyprus."
Spain's Joel Rodriguez holds the advantage in the Laser Radial Boys with a consistent day of sailing that saw him record a fifth and a sixth. The opening race of the series held early in the afternoon brought light conditions that saw some of the favourites struggle but once the breeze kicked in some of the more experienced sailors came to the forefront.
Belgium's William de Smet took the opening race win but Puerto Rico's Juan Perdomo, who is sailing at his second ISAF Youth Worlds, stepped it up in the bigger breeze to take the second race victory, "We were waiting in the morning for the wind to pick up and in our first race the wind was stabilising and the first race I did okay finishing 11th," said the Puerto Rican. "In the second race the wind picked up a little bit so it was much better as I got a first.
"It's good to start off in front but it's only the first day so there's lots of racing to go and I definitely want to finish at the top."
Commenting on the event Perdomo added, "I think the ISAF Youth Worlds is a really special event because all of the sailors stay together and it's like a mini Olympics and the atmosphere here is very special and fun."
The Laser Radial Girls commenced racing late in the day and eventually hit the shore at 19:45 after two races.
Dominating the day with two race wins was Norway's Line Flem Host and she was thrilled with how the racing went despite the late finish, "My goal was top three but I did not expect to start this well. It's really an advantage and I'm so happy."
Following Host is Agata Barwinska (POL) on four points and Pia Kuhlmann (GER) on ten points.
The 420 Boys fleet finished their day in the early afternoon and showing the most consistency in the day was the Portuguese team of Diogo Pereira and Pedro Cruz and Japan's Ibuki Koizumi and Tsubasa Arioka. Both teams recorded a second and a fourth to hold the advantage whilst the race wins went to Brazil's Tiago Brito and Andrei Knepp and Spain's Pedro Martinez and Luis Bugallo who are third and fourth respectively.
Australia's Carrie Smith and Ella Clark showed the fleet that they are here to win the 420 Girls title having recorded a 2-1-5 scoreline. They lead Kimberly Lim and Savannah Siew (SIN) by two points. Defending champions Ilaria Paternoster and Benedetta Di Salle (ITA) secured two race wins but a black flag in Race 2 subsequently puts them down in 11th. With the discard coming in after five races they will work their way back up with steady results but will now sail cautiously.
There were strong starts for the 2012 ISAF Youth Worlds silver and bronze medallists France and Argentina in the 29er fleet. Lucas Rual and Emile Amoros (FRA) and Argentina's Klaus Lange and Ignacio Varisco sailed consistently with the French taking top spot on seven points. The Argentineans follow on nine points with America's Quinn Wilson and Dane Wilson on 11 points in third.
New Zealand's Isaac McHardie and Micah Wilkinson lead the way on four points in the 15 boat SL16 fleet after posting two bullets and a second place finish. Trailing them by three points is Spain's Jordi Booth and Lucia Brugman with Australia's Paul Darmanin and Lucy Copeland further back in third.
Racing resumes on Tuesday 16 July across the eight classes at 12:00 local time.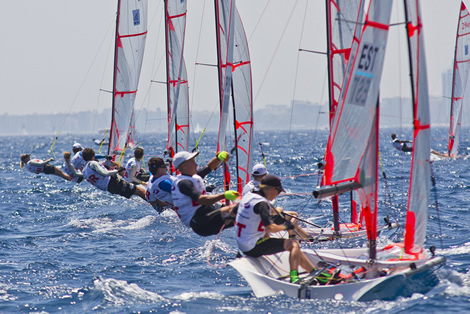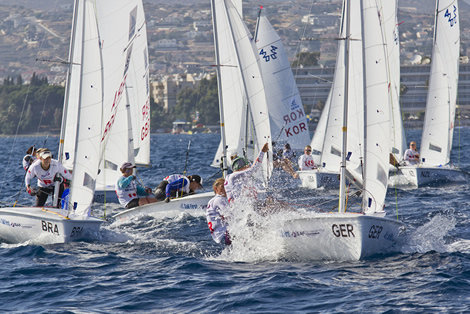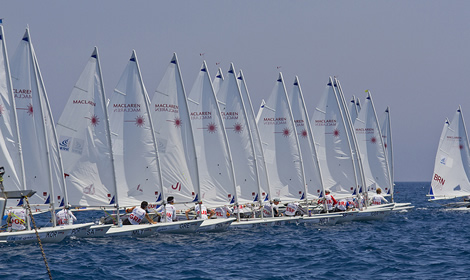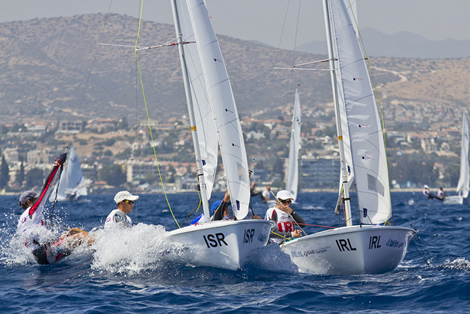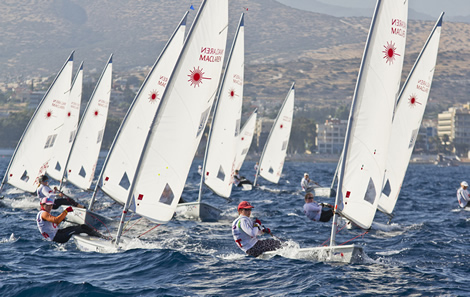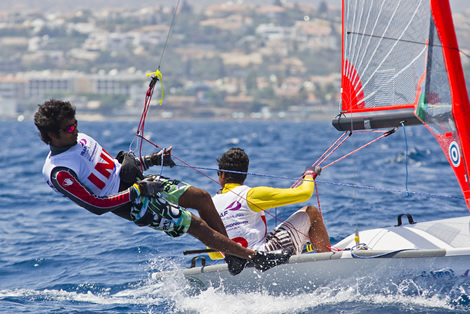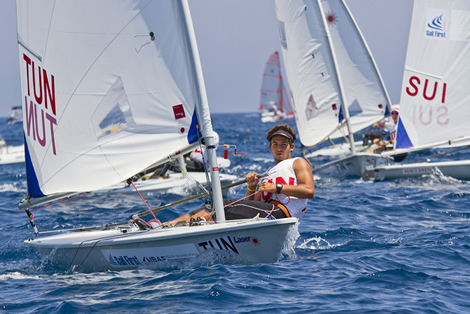 Back to top
Back to top