Third consecutive World title for Korzits
The RS:X Worlds will end tomorrow in Búzios, Brazil, but Israeli Lee-El Korzits is already celebrating another World Championship title, her third in a row.
With light winds, the Race Committee only managed to hold two of the three races scheduled today. Korzits won the first race and was 18th in the second, which became her discard. With this result, her 21 point lead means she doesn't need sail tomorrow's medal race.
"I have 21 points over Maayan, which is enough to secure the championship," she said showing a big star tattoo that represents each one of her victories. "I am very happy, it's my third consecutive title and now I'll have to do one more tattoo."
Among the men, Brazilian Ricardo Winicki, scored the second best average of the day, finishing second and sixth. This was enough to return him to fifth place overall, albeit tied on points with Greece's Byron Kokkalanis in third, and Israel's Nimrod Maschia in fourth.
"Being back in the top ten in the world is great," said Winicki. "I'm feeling good, feeling at home. On the second race I choose the wrong side, doing the first rounding in 18th, but I managed to recover. The Windsurf is very fast and it's not possible to do a match racing at the medal race. You have to sail like it's the first race of the championship, go out there and win."
The day was less good for Dutchman Dorian van Rijsselberge, the London 2012 Gold medallist. He wasn't enjoying the light winds and dropped to second place, nine points behind the British Nick Dempsey, the London 2012 silver medallist.
"In the first race I went to the left side and the wind got stronger from the right," said van Rijsselberge. "In the second race I managed to make a good start and went to the right side, and didn't see the pressure that came from the left, which resulted again in a bad race."
Dempsey says he is comfortable going into the final day. "Today the wind was weaker, which makes things slower. The wind was shifting again, very demanding tactically. For the medal race, it is good to do the right thing at the right time, without much planning."
The medal race is scheduled for 1500GMT at Búzios Vela Clube, in Maguinhos Beach.
Results:
Men's fleet after ten races and one discard
1. Nick Dempsey, GBR, 26 points
2. Dorian Van Rijsselberge, NED, 35
3. Byron Kokkalanis, GRE, 41
4. Nimrod Mashiah, ISR, 41
5. Ricardo Winick, BRA, 41
Women's fleet after ten races and one discard:
1. Lee-El Korsiz, ISR, 28 points
2. Maayan Davidovich, ISR, 49
3. Bryony Shaw, GBR, 52
4. Charline Picon, FRA, 63
5. Tuuli Petaja-Siren, FIN, 65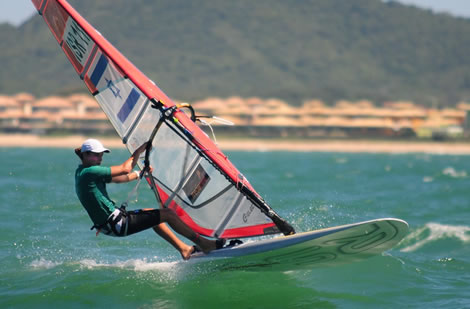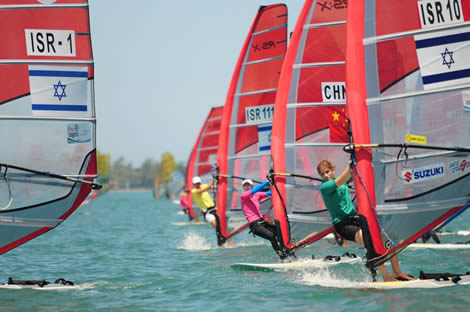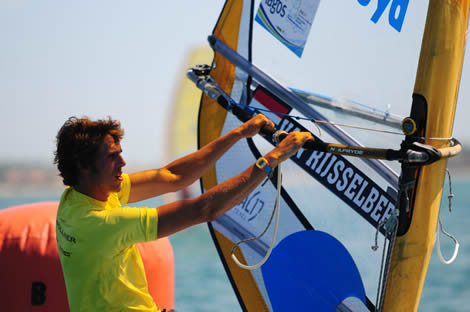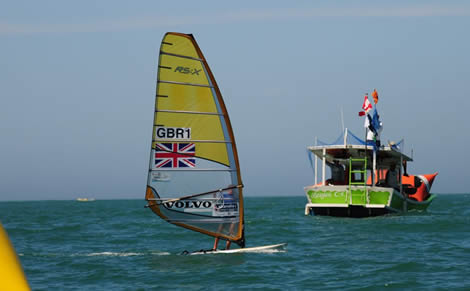 Back to top
Back to top