£11,275 raised for John Merricks Sailing Trust
A rather damp and misty October morning greeted the 86 golfers who turned out for the 16th North Sails Golf Day on last Friday at Cams Hall in Fareham.
John 'Jonny' Merricks worked at North Sails and the first Golf Day, organised as it is today with the help of the Seahorse Golf Society, was set up to raise money for a Trust to be started in John's name. Since its inception 15 years ago the Golf Day has raised over £158,000.
Key figures in the marine industry enjoyed a round of golf with world-renowned sailors including: Ian Walker, Matt Cornwall, Guy Salter, Jonathan Taylor, Luke Molloy, Phil Harmer, Stephen Park, Rob Andrews, Richard Matthews, Eddie Warden Owen, Ossie Stewart and Iain MacDonald Smith.
This fantastic event always draws the support of former colleagues and friends of John's, Olympic medallists, America's Cup sailors, yacht designers and keen amateur sailors who turn out to play while also remembering John and supporting the charity in his name.
Ian Walker, JMST trustee, double Olympic silver medallist and Volvo Ocean Race skipper, gave a speech outlining the achievements of the Trust over the past year and thanking everyone for their continued support of the JMST. Ian was particularly delighted to highlight Stuart Bithell's recent Olympic silver medal win in the 470 class with Luke Patience, becoming the first sailor to have been awarded a grant from the
JMST to win an Olympic medal. Stuart was awarded a grant 10 years ago, in 2002, to help purchase a new 420, in which he won a bonze medal at the ISAF Youth Worlds in 2004 with Jonathan McGovern.
Walker announced: "15 years ago the John Merricks Sailing Trust was started by those closest to John with the simple idea that it would be great to help someone who might one day go on to emulate John and win an Olympic medal. The fact Luke and Stu won the same Silver medal as John (470 Silver) seems almost pre-ordained."
Matt Cornwall presented a cheque of £5,000 to the Trust on behalf of Ben Ainslie, which he had requested to be made to the Trust, after it was given as a fee for a promotional photograph.
Neil Mackley from North Sails said: "Raising money for charity in the current economic climate is not easy, and I would like to thank all of the many companies who have generously donated prizes and sponsorship, as well as the players, many of whom have attended year after year, for their support."
Winner of the day, Luke Molloy, scored 44 Stableford points and was presented with the North Sails Trophy. Colin Richardson earned second place, with third going to Roger Bolton.
Meanwhile Tessa Richardson took the ladies prize and the team of Luke Molloy, Phil Harmer, Ian Roman and Guy Salter walked away with the Bainbridge Team Trophy and four Best Team Golf Day branded jackets donated by Craftinsure.
Luke Molloy also won this year's Bandit Trophy – an annual trophy originally presented by Mark Tomson, the first Bandit winner.
Grapefruit Graphics sponsored the 'Fire at the Pin Challenge', on the 7th hole, raising a marvellous £737 by offering players the opportunity to enter the challenge and win a prize if their initial tee shot landed on the green. A star prize of a top of the range Spinlock lifejacket and luxury golf club bag from American Golf, was up for grabs if a hole in one was achieved on the day. This proved to be elusive and the prizes were auctioned at the end of the day instead.
Henri Lloyd sponsored the Longest Drive and Nearest the Pin competitions won by Frank Gerber and Colin Richardson respectively, each taking away a Henri Lloyd performance sailing jacket.
Mark Covell, Olympic silver medallist and sailing commentator, performed a marvellous job as auctioneer, coaxing a grand total of £1,805 for an array of diverse prizes and Olympic memorabilia, from bidders in the auction.
Results
Men's Winner – Luke Molloy - North Sails Trophy - £150 pro shop vouchers
2nd - Colin Richardson - £100 pro shop vouchers
3rd – Roger Bolton - £50 pro shop vouchers
Ladies Winner – Tessa Richardson
Bandit Trophy – Luke Molloy
Photographs were taken by Ian Finlay are displayed at www.facebook.com/jmst.uk
Huge thanks go to North Sails for managing the event, Peter Nash of the Seahorse Golf Society and every company and individual who donated prizes and the individual Hole Sponsors:
Dimension Polyants; Raymarine; Henri Lloyd; Osmotech; RF Composites; TT
Rigging; Toolkit Websites; Soluxion IT; Grapefruit Graphics; Craftinsure.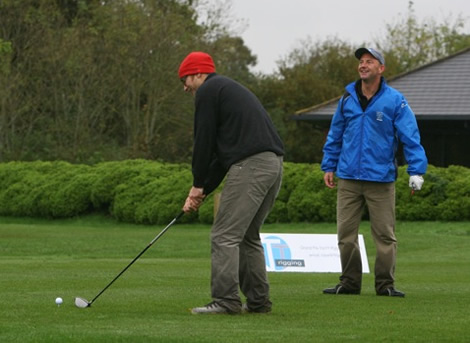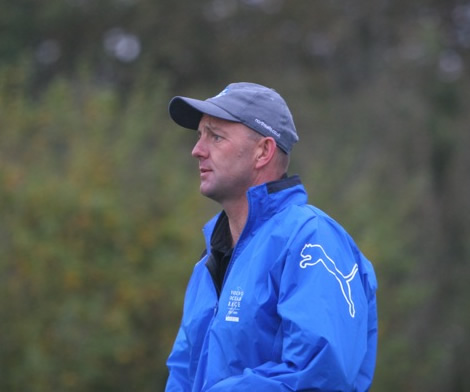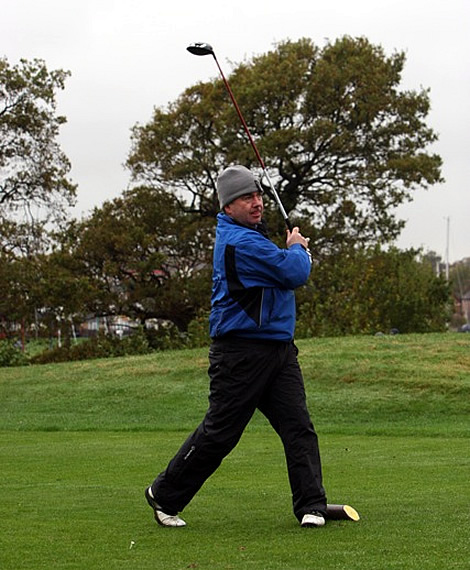 Back to top
Back to top