Australian 18ft Skiff season kicks off
The 2012-2013 Australian 18ft Skiff Season began on Sydney Harbour today when the Australian 18 Footers League conducted Race 1 of the 8-race 3-Buoys Challenge series over a four lap windward-return course.
Tom Clout, Matthew Wark and Rob Bell on Pure Blonde excelled in the 10-knot SE breeze to score a convincing 1m28s win after taking the lead on the second lap of the course.

Kenwood-Rabbitohs, sailed by Brett Van Munster, Kieryn Cowan and Joel Castle, finished second after leading for the first lap, while Thurlow Fisher Lawyers (Michael Coxon, David O'Connor and Nathan Ellis) finished a further 3m5s back in third place.

De'Longhi-Rabbitohs (John Sweeny) came home in fourth place, ahead of Asko Appliances (Marcus Ashley-Jones) and Gotta Love It 7 (Seve Jarvin).

Gotta Love It 7, Appliancesonline.com.au (Mark Kennedy), Kenwood-Rabbitohs and Thurlow Fisher Lawyers and Pure Blonde were best placed at the start and led the fleet on the first windward leg into Rose Bay.

Kenwood-Rabbitohs trailed Gotta Love It 7 into Rose Bay, but gained an advantage from her Red Buoy rounding mark and was first to set a spinnaker for the run back to the bottom mark.

Kenwood-Rabbitohs was under pressure from the chasing pack, but managed to hold off Thurlow Fisher Lawyers, Gotta Love It 7, Pure Blonde and The Kitchen Maker (Lee Knapton).

Sporting brand new #1 working sails, Pure Blonde grabbed the lead on the following windward leg, while Kenwood-Rabbitohs still held off Thurlow Fisher Lawyers and Gotta Love It 7.

These four teams opened up a break over the rest of the fleet on the run back to the bottom mark but the positions remained unchanged.

Smeg (Nick Press) was fifth, ahead of De'Longhi-Rabbitohs, Asko Appliances, Appliancesonline.com.au, Lumix (Jonathan Whitty) and The Kitchen Maker.

The three leaders held their places over the second half of the course, but Gotta Love It 7 suffered from her 3-buoys handicap penalty and dropped back to finish sixth.

Today's race was a good hit out for the teams as there were many new crews out for the first time together.
Race 2 of the series will be sailed next Sunday.
Full results here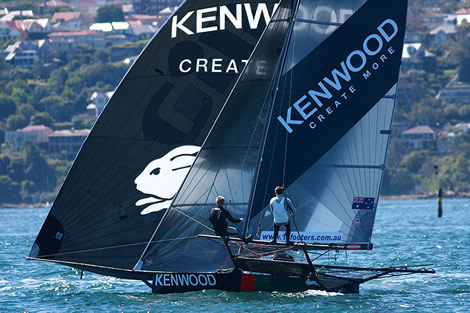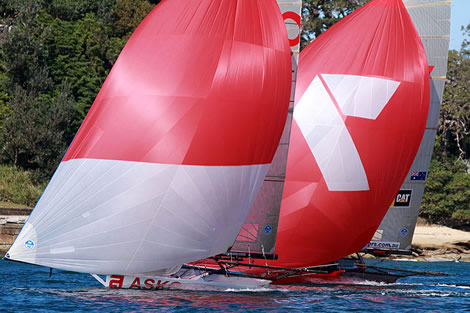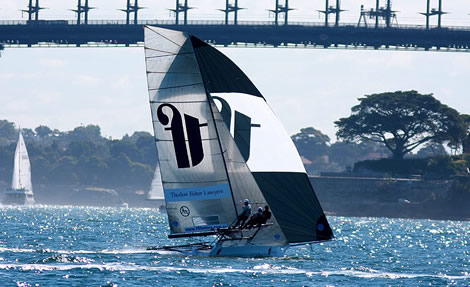 Back to top
Back to top