Lijia Xu leads into medal race
Today's first start at the Audi Laser World Championship 2012 was postponed for three hours as there was barely any wind. Around 1pm a sea breeze filled in and this build, with six to eight knots for the first race and 10-12 for the second. A small current on the Wohlenberger Wiek kept the sailors in line and there was neither a general recall nor a single early starter during any of the starts.
The top performance today came from 18-year-old newcomer Erika Reineke (USA) who scored spectacular results in the gold fleet, with a third and a first place ahead of team mate Paige Railey who finished 20th and ninth. Reineke is currently dominating the U21 rankings as well, with a giant 69 point lead over Brenda Bowskill (CAN) in second place.
At the top of the leaderboard for Lijia Xu (CHN) Saturday's racing did not go as smoothly as on previous days. She remains ahead of Gintare Scheidt (LTU) overall results due to the 12 point lead with which she started today's races. Scheidt had a strong first race finishing second, but had use up her discard coming home 16th in the second race - her worst result in the final series so far. With the second discard after ten races British hope, Alison Young, only adds one point to her overall score moving her back up into third place.
Sari Multala (FIN) slips to fourth place but with only 11 points separate her and Lijia Xu in first place there is still the possibility for some major changes to the leader board going into tomorrow's medal race.
Defending World Champion Marit Bouwmeester (NED) is steady in fifth place overall scoring two ninth places today.
Full results here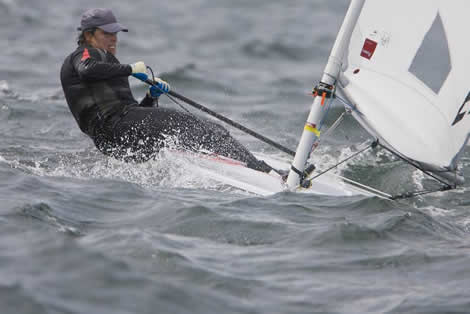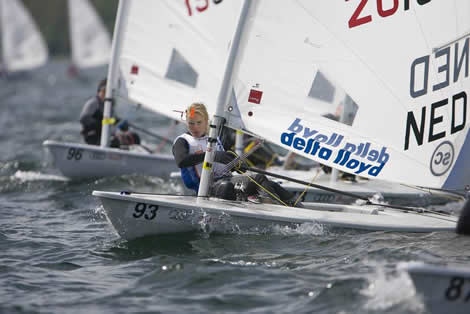 Back to top
Back to top