Bruce Keen claims Musto Skiff UK title
Finally the sun showed it's face for the final day of the Musto Skiff Nationals at Stone SC.

With seven races on the board and two to go, the final two races were set as a show down between two former national champions Bruce Keen and Richard Stenhouse, who trailed the former by seven points.

Further down the fleet there were many private battles to be settled for glory in the Silver & Bronze fleets and the age category prizes.

The breeze had shifted towards the south placing the course across the river meaning shorter courses with more laps and a shifty gusty breeze.

The first race of the day got off with Ben Shooling leading, who was later overhauled by Rick Perkins who was again later overtaken by Richard Pelly who took the win from Perkins followed by Dan Vincent in third. Further back Stenhouse was seventh and Keen eighth.

At this stage it wasn't all over but the fat lady was warming up the vocal cords ...

In the last race, Stenhouse and Keen fought it out at the front with Stenhouse taking the win followed by Keen, giving Keen the championships by 7 points. Third in race 9 was Jamie 'Evander' Hilton.

The focus for the class now shifts to the Worlds which are to be hosted in Weymouth at the end of June; with 90 entries on the board and a few weeks to go to the entry deadline will this be the first Musto Skiff regatta with 100 boats on the start line?
Top 10
1. Bruce Keen
2. Richard Stenhouse (first Master)
3. Chris Webber
4. Jamie 'Evander' Hilton
5. Dan Vincent
6. Andy Rice
7. Steve Tylecote
8. Ben Schooling
9. Alex 'Mini' Cooper (first Youth)
10. Rick Perkins

First Grandmaster
14. Nigel Walbank
Silver Fleet: Dylan Noble
Bronze Fleet: Mick Keats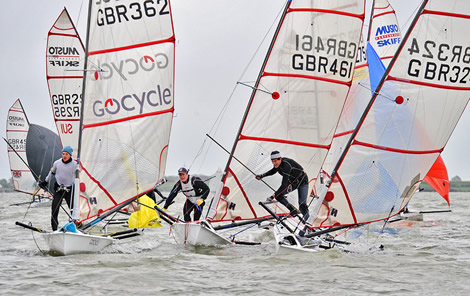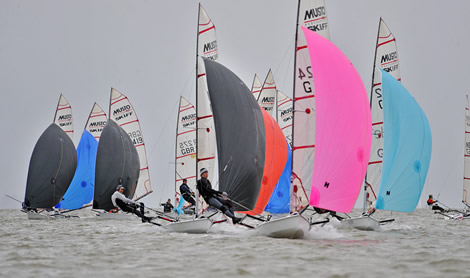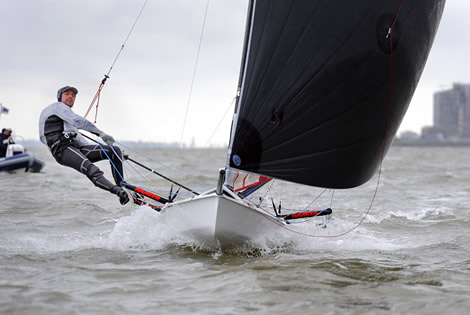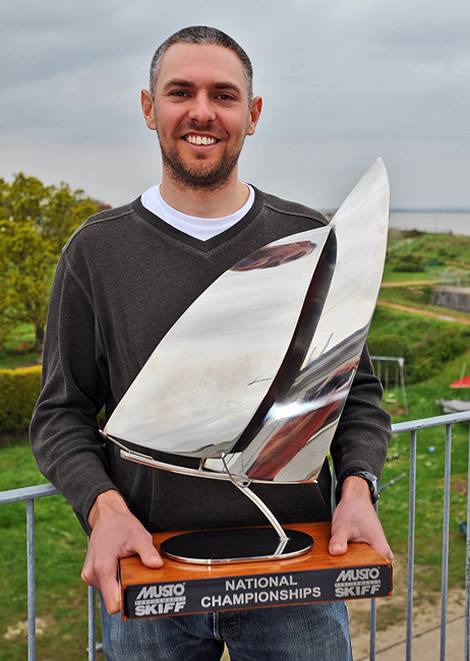 Back to top
Back to top