Trujillo hangs on
Three days into the 2012 Finn European Championship with just three races completed is not what it said in the brochure. Another light day with a fitful wind produced just one race on Wednesday in Scarlino, Italy. But it was a home win for 2008 Olympian Giorgio Poggi from Alexey Selivanov (RUS) and Gasper Vincec (SLO). Rafael Trujillo (ESP) continues to hold the overall lead by four points despite placing 13th in the race.
A really sunny and warm start to the day also brought expectations of a great day for sailing, but the 69 boat fleet was going to be disappointed for the second day running. Race three got underway after a short delay in what seemed like a stable 8-10 knots onshore breeze, but it soon became clear this was just an illusion as it had already started to drop by the first mark.
The right side was paying again, with Alexey Selivanov (RUS) leading round the top mark from Giorgio Poggi (ITA), Alican Kaynar (TUR), Gasper Vincec (SLO) and Filippo Baldassari (ITA). The first downwind was all about finding pressure between the holes, and Poggi found the most to lead from Vincec and Baldassari through the gate.
The second upwind leg was shortened, though some didn't notice, and Poggi extended to hold a nice lead to drift down to the finish on the remains of the breeze. Selivanov moved back up to second, just holding off Vincec in third.
Then the wind switched off for nearly two hours before coming back in at 6-8 knots and the race team tried for a second race. It was looking good for a while, as the fleet sailed towards the brilliant sun. Ioannis Mitakis (GRE) led Ivan Kljakovic Gaspic (CRO) and Vasilij Zbogar (SLO) around the top mark only to be greeted by an abandonent flag as the wind again started to fade away.
So that was nearly six hours on the water for one race. Despite finishing in 13th place, regatta leader Rafael Trujillo (ESP) hangs on to the overall lead, while Florian Raudaschl (AUT) moves up to second after placing 12th. Eduard Skornyakov (RUS) drops to fourth, while Pieter Jan Postma (NED) climbs to third after a 10th place finish. After three races, Postma is the only sailor to place top ten in each one. This is certainly heading towards being a high scoring championship.
Poggi described his race, "I was lucky and decided to play the right side of the corse and and I had some nice shifts and with pressure so I was able to cross the fleet in the middle of the upwind and then just tried to be conserbative becase it was not easy today and it was quite easy to lose position. The downwind was also quite difficult. It is hard to say if if was speed or just pressure differences, but itwas quite tricky. You had to look behind to try and catch more gusts."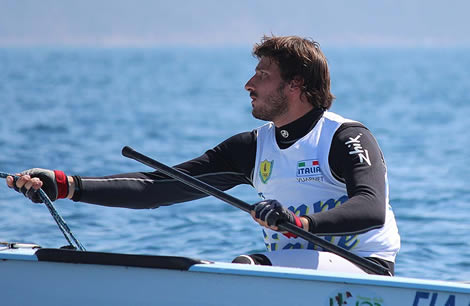 Despite losing the Olmpic trials to Baldassari last year, the two still train together. "Filippo and I have trained all winter together and we will continue doing this looking towards Rio. After this regatta we will need to make a plan for our training together before the Olympics."
Continuing regatta leader Trujillo said, "I have mixed feelings today because I rounded the top mark of the last race in 10th after a pretty sweaty race, working hard on all the legs to come back after rounding the first mark about 20th. And then in the last downwind I lost three places, so I have mixed feelings that in spite of still leading overall, which is great, but with a feeling that I missed a couple of points, and hope that we have a bit more luck tomorrow with some breeze. This is a hard regatta for me so far. In the second race the wind dropped to three knots at the top mark and we didn't expect it to come back again."
Selivanov commented, "I was really happy to lead round the first mark today. I just allowed myself start free of the fleet so I could go where I wanted. I started at the committee boat and tacked out to the right and had a bit more wind than those on the left. Then I just took the contour of the fleet and came back over the others. Towards the end of that leg I got some wind in the middle, but those who were right of me didn't get it so. That was strange. I thought I would be about fifth, but then they started pointing at my stern so I made a tack and went for the mark. I rounded the downwind mark about fourth and then went up the right again and got back to second."
"And of course we had a mark change, and Postma and Baladassari went too far and lost a lot. Poggi tacked on me and I had to go out and lost a bit, but not as much, and at least I could see the new mark. I finished second, about one metre from third placed boat. It was a very close fiinish."
Postma mused over his lost chances, "I missed the change of course in the first race so I was not happy with myself. I lost about six points there, so I could have been winning overall. So I need some more chances tomorrow to try to do better."
In the junior championship, the top three remain in the same order, but gaps are starting to appear. A 16th place for Michal Jodlowski (POL) gives him a four point margin over Dimitar Vangelov (BUL) who placed 20th, while Tomas Hrncal (CZE) is a considerable 35 points further back.
Once again three races are scheduled for Thursday starting at 12.00. The forecast again is for light winds from the south. One more race is needed to make it a championship, but two more are needed to complete the opening series, so a medal race can be held. There are just two more days of the opening series with the medal race for the top 10 and the final race for the rest scheduled for Saturday 24th March.
Top 50 results after three races
| | | | | | | |
| --- | --- | --- | --- | --- | --- | --- |
| Pos | Nat | Helm | R1 | R2 | R3 | Tot |
| 1 | ESP | Rafael Trujillo | 4 | 1 | 13 | 18 |
| 2 | AUT | Raudaschl Florian | 6 | 4 | 12 | 22 |
| 3 | NED | Postma Pieter-Jan | 7 | 6 | 10 | 23 |
| 4 | RUS | Skornyakov Eduard | 3 | 7 | 14 | 24 |
| 5 | UKR | Borisov Oleksiy | 19 | 3 | 7 | 29 |
| 6 | GER | Miller Matthias | 9 | 14 | 6 | 29 |
| 7 | CRO | Gapspic Ivan Kljakovic | 10 | 8 | 11 | 29 |
| 8 | SLO | Zbogar Vasilij | 1 | 11 | 18 | 30 |
| 9 | ITA | Poggi Giorgio | 17 | 13 | 1 | 31 |
| 10 | ITA | Baldassarri Filippo | 8 | 19 | 5 | 32 |
| 11 | RUS | Selivanov Alexey | 11 | 22 | 2 | 35 |
| 12 | SLO | Moze Tine | 21 | 9 | 9 | 39 |
| 13 | TUR | Muslubas Akif | 18 | 12 | 15 | 45 |
| 14 | NED | Hagoort Timo | 24 | 5 | 21 | 50 |
| 15 | TUR | Kaynar Alican | 16 | 10 | 24 | 50 |
| 16 | GRE | Mitakis Ioannis | 13 | 35 | 8 | 56 |
| 17 | EST | Karpak Deniss | 2 | 38 | 17 | 57 |
| 18 | AUS | Casey Brendan | 12 | 18 | 28 | 58 |
| 19 | CRO | Olujic Josip | 15 | 20 | 25 | 60 |
| 20 | RUS | Terpigorev Egor | 5 | 28 | 29 | 62 |
| 21 | POL | Jodlowski Michal | 20 | 26 | 16 | 62 |
| 22 | SWE | Allansson Bjorn | 25 | 2 | 36 | 63 |
| 23 | FRA | Le Breton Thomas | 29 | 30 | 4 | 63 |
| 24 | BUL | Vangelov Dimitar | 23 | 23 | 20 | 66 |
| 25 | CZE | Maier Michael | 14 | 34 | 19 | 67 |
| 26 | ITA | Buglielli Marco | 27 | 17 | 32 | 76 |
| 27 | CYP | Papadoupoulus Haris | 34 | 21 | 31 | 86 |
| 28 | SLO | Vincec Gasper | 70.0 OCS | 16 | 3 | 89 |
| 29 | AUS | McMillan Rob | 31 | 24 | 44 | 99 |
| 30 | IND | Johal Nachhatar | 22 | 41 | 37 | 100 |
| 31 | LTU | Rymonis Tauras | 33 | 42 | 26 | 101 |
| 32 | CZE | Hrncal Tomas | 30 | 36 | 35 | 101 |
| 33 | DEN | Andresen Kaspar | 42 | 33 | 30 | 105 |
| 34 | UKR | Sadchykov Anton | 32 | 54 | 22 | 108 |
| 35 | RUS | Petrov Dimitry | 35 | 46 | 27 | 108 |
| 36 | RUS | Sivenkov Viacheslav | 26 | 61 | 38 | 125 |
| 37 | RUS | Yanitsky Andrey | 70.0 OCS | 15 | 41 | 126 |
| 38 | HUN | Haidekker Elemer | 37 | 39 | 50 | 126 |
| 39 | RUS | Kistanov Arkadiy | 47 | 29 | 51 | 127 |
| 40 | GER | Tacchino Iacopo | 28 | 55 | 46 | 129 |
| 41 | GRE | Boudouris Anastasios | 56 | 32 | 42 | 130 |
| 42 | CRO | Bilic Tudor | 49 | 48 | 33 | 130 |
| 43 | ITA | Menoni Nicola | 40 | 37 | 53 | 130 |
| 44 | UKR | Gusenko Andrii | 41 | 31 | 59 | 131 |
| 45 | GER | Kreiss Stefan | 50 | 27 | 58 | 135 |
| 46 | DEN | Nielsen Henrik Elmer | 43 | 44 | 48 | 135 |
| 47 | POL | Malag Maciej | 45 | 57 | 34 | 136 |
| 48 | POL | Wojewski Milosz | 70.0 OCS | 47 | 23 | 140 |
| 49 | IRL | Hamilton Ross | 38 | 62 | 43 | 143 |
| 50 | TUR | Kuyumcu Efe | 70.0 OCS | 25 | 49 | 144 |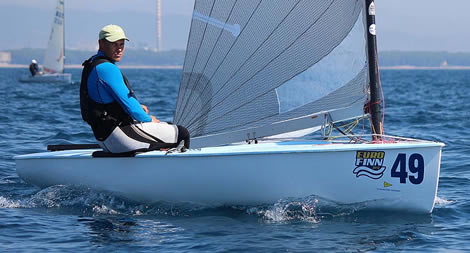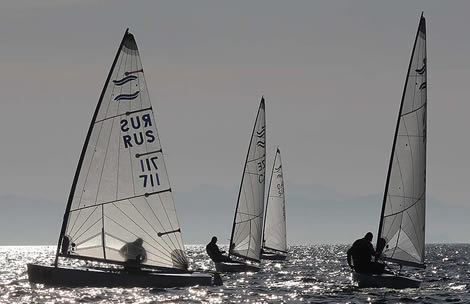 Back to top
Back to top