Thurlow Fisher Lawyers gunning for victory
The defending champion Thurlow Fisher Lawyers team of Michael Coxon, Aaron Links and Trent Barnabas took a tight grip on the 2012 Australian 18ft Skiff Championship after another easy victory in Race 2 of the series on Sydney Harbour today.

After trailing the early leader Mojo Wine (Archie Massey) for the first two legs of the course, Coxon and his team grabbed the lead near the Clarke Island windward mark and were untroubled over the rest of the course as they went on to win by 2m18s and lead the series with two wins and 2 points.

Second over the line today was Gotta Love It 7, which was sailed by Nathan Outteridge, Iain Jensen and Scott Babbage. This was an excellent effort from the team with only Scott Babbage from the regular Gotta Love It 7 crew on board.

Third placing today went to Smeg (Nick Press, Dan Phillips and Dave Ewings) which finished a further 1m3s behind Gotta Love It 7. The result was enough to place the team in second position overall on 5 points, following their second place in Race 1 last week.

Overall placings have tightened behind the two leaders.

Gotta Love It 7 is third on 10 points, followed by appliancesonline.com.au on 11, Lumix (Jonathan Whitty), Mojo Wine and Rag & Famish Hotel (Jack Macartney) all on 15 points.

Another group of three teams are just one point back on 16 points. Pure Blonde (Tom Clout), Asko Appliances (Marcus Ashley-Jones) and Yandoo (John Winning).

Today's race was sailed in an unpredictable southeast breeze which fluctuated in strength and direction throughout the race and made conditions tough for all teams.

Mojo Wine and The Kitchen Maker (Cameron McDonald) sailed a great first windward leg to lead the fleet in Rose Bay, followed by Thurlow Fisher Lawyers, Gotta Love It 7 and appliancesonline.com.au (Micah Lane).

Mojo Wine continued to hold a narrow lead over Thurlow Fisher at the bottom mark, but once Thurlow Fisher got to the lead after a long tactical battle with Mojo and '7' the race was basically over.

The Thurlow Fisher crew sailed a great leg to Chowder Bay when they had to battle both the 'tight' wind and an incoming container ship.

Lumix was a strong finisher to grab fourth place after some early gear problems saw the team well back in the fleet.
Full results here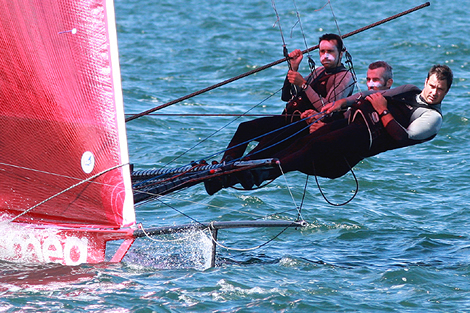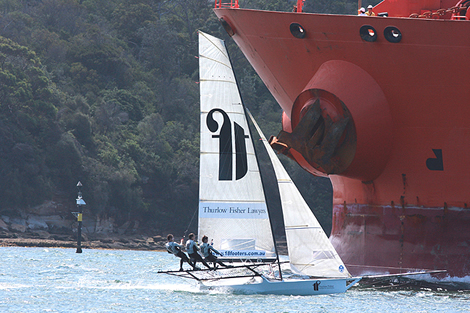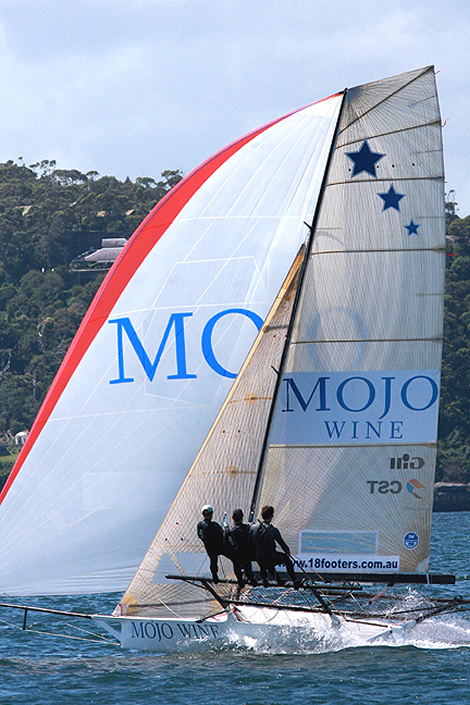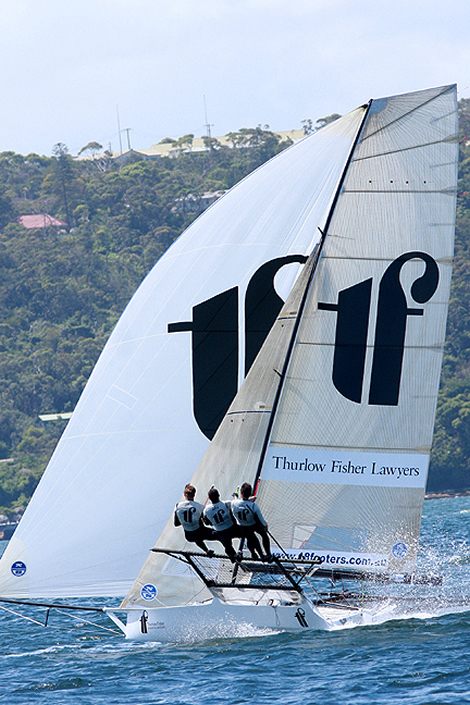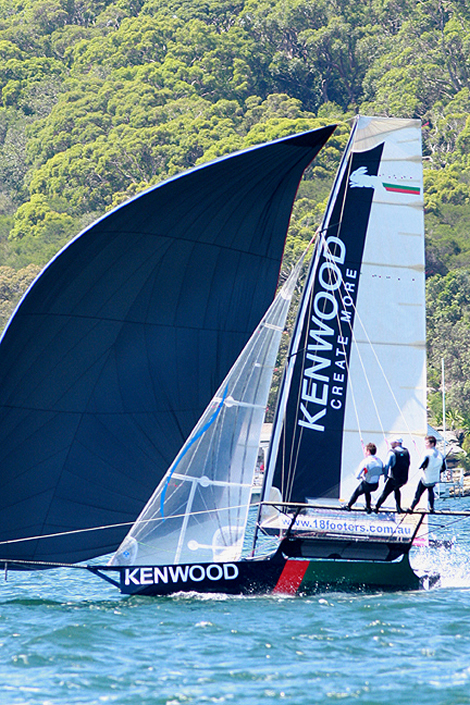 Back to top
Back to top