Tricky conditions on Sydney Harbour
Sunday December 11th 2011, Author:
Frank Quealey
, Location: none selected
Unbelievably bad wind conditions for the early part of the Australian summer season continued today on Sydney Harbour when race 4 of the NSW Championship had to be abandoned when no boat could complete the course within the three hours sailing time allowed under the regatta rules.

For the first time in memory, this was the second race of the championship (Race 1 was also abandoned) which had to be abandoned and now the series will become a three-race event.

Today, the morning started with a good north-east breeze and sunshine but the forecasted southerly arrived on time and the race start was delayed for some 45 minutes.

The race finally got away in a light NNE breeze which allowed the fleet to sail basically straight up the harbor towards the first windward mark at the Beashel Buoy.

Yandoo, skippered by John Winning Jr. in replacement for his injured father John Winning, held a 15s lead over Mojo Wine (Matt Searle) at the mark, with Thurlow Fisher Lawyers (Michael Coxon) a further 15s back in third place, ahead of The Kitchen Maker (Cameron McDonald), Lumix (Jonathan Whitty) and Gotta Love It 7 (Seve Jarvin), which had made a great recovery after being recalled at the start.

As the fleet approached the mouth of Rose Bay under spinnaker the wind dropped and most of the fleet became becalmed.

The Yandoo team did best as they approached the wing mark in Rose Bay and gained a lead of 2m over Lumix, with Thurlow Fisher Lawyers a further 45s back in third place ahead of Gotta Love It 7.

Conditions became worse between Shark Island and Clarke Island and it was the Lumix team of Jonathan Whitty, Greg Dixon and James Hozack which prevailed to lead Yandoo by 3m.

It took another hour before Lumix was first to round the Beashel Buoy on the second lap and despite a brief period of light wind, the race was simply becomming a test of the crews' endurance.

With no change to the series point score, Thurlow Fisher Lawyers retains the lead on 3 points, followed by Lumix on 4 points, Smeg and Mojo Wine on 10 and Gotta Love It 7 on 13.

The last race of the championship will be sailed next Sunday.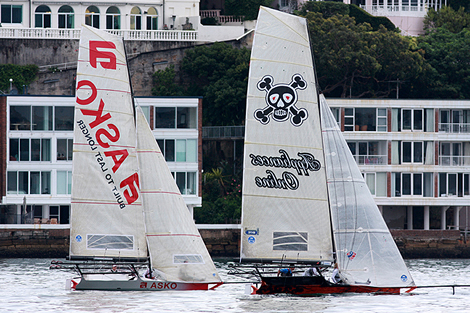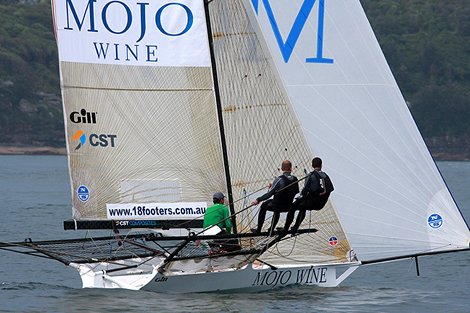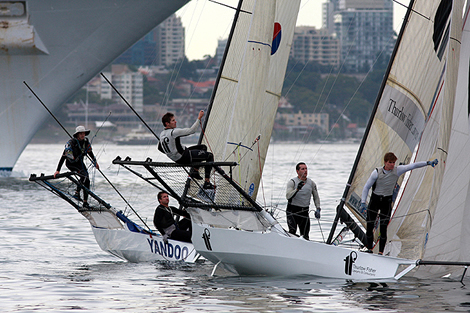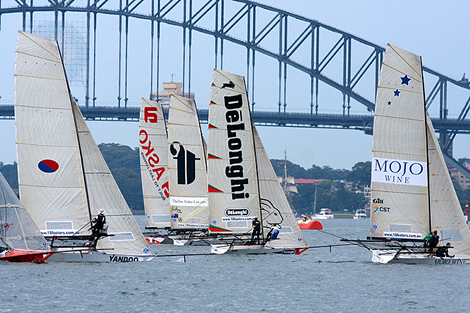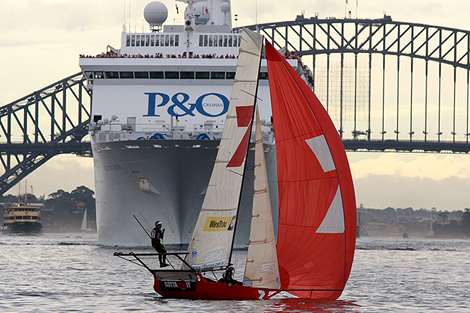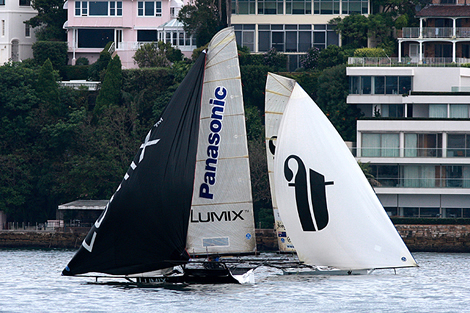 Back to top
Back to top