Spain win the Stars
Spanish duo, former Olympic Tornado sailor and Volvo Ocean Race skipper Fernando Echavarri and Fernando Rodriguez Rivero are the new European Champions in the Star class. They won Thursday's Medal Race and the whole competition ahead of their main opponents from Greece.
"I feel really good! The work we've done in the past months has finally paid off", said Rodriguez Rivero. Echavarri continued: "Naturally we're very happy with our performance. It was very close, but in the end we had some luck also."
Emilios Papathanasiou and Alexandros Dragoutsis (GRE) were fifth today, which was still enough for them to secure silver. The Greeks had led the Star class until yesterday, when the Spaniards moved ahead by just one point.
"To go into the final race with such a small lead in points doesn't matter that much. Everything can change in the Medal Race," Echavarri said.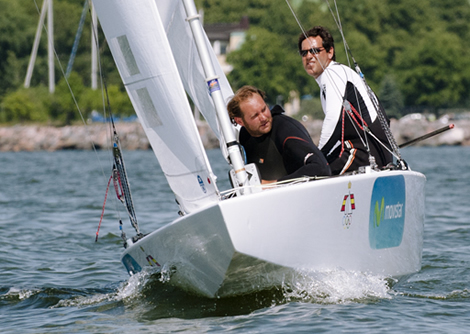 On Thursday morning the winds off Helsinki were very light. Therefore the Race Officer decided that it was best to wait for better conditions ashore. The Stars finally got their Medal Race started at 13:30, one hour and a half later than scheduled.
In the start, Echavarri and Papathanasiou chose the opposite sides of the course. Echavarri was first to the top mark and managed to hold the lead all the way until the finish line. Japan's Kunio Suzuki and Daichi Wada placed fourth in the Medal Race, earning them bronze.
Sailors outside of the top ten in the Star Class didn't compete at all today because of the lack of wind. The Race Organisers waited until 1700 to make a decision not to send sailors out on the sea.
The Laser Standards and Radials will have their Medal Races on Friday, starting at 1200.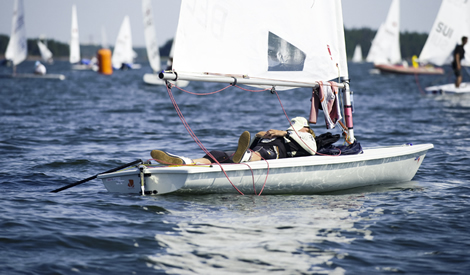 Back to top
Back to top