New hotshot Aussie 470 Women's pairing
Two of Australia's most successful female sailors have teamed up for a shot at Gold at the 2012 London Olympic Games.

Tessa Parkinson, who won Gold at the 2008 Beijing Olympic Games, and Belinda Stowell, 2000 Sydney Olympic Games champion have set their sights on the 470 class in London in 14 months time.

The pair, both based in Western Australia, have a long history together, originally training alongside one another when Stowell sailed with Jenny Armstrong and Parkinson with Elise Rechichi, with Stowell moving into a coaching and mentoring role for the Parkinson and Rechichi in the lead up to the 2008 Beijing Olympic Games.

"Sailing alongside Belinda towards London 2012 is a great opportunity, but time is certainly ticking towards the Games," said Parkinson. "Out on the water it feels right, we're improving a lot in each session and are both looking forward to the challenges that lie ahead.

"Belinda has been a close part of my team for a long time," she said. "Her Gold medal in Sydney with Jenny Armstrong was an inspiration for both Elise and I on the way to Beijing and along the way she's been a great training partner, mentor, coach and friend, and we've got a very strong relationship."

Following her Gold medal in 2008 Parkinson took some time away from the sport but the challenge of competing for a second Olympic medal drew her back to sailing a few months ago.

Parkinson competed in the last round of the ISAF Sailing World Cup with Dutch crew Marieke Jongens but the pair decided to part ways post event, with Parkinson gaining valuable experience.

When Parkinson and Rechichi won Gold in 2008 Parkinson was crew on the boat but for her 2012 campaign she will be helming the 470.

"I've now spent a bit of time skippering and I'm really loving it," she said. "For Belinda and I the key for the next few months will be time on the water, we've got a lot of hard work ahead of us but we're constantly improving."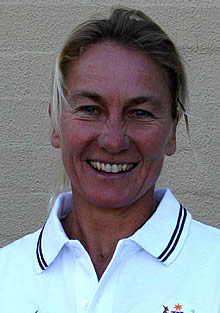 Since stepping back from elite level competition following her 14th the 2004 Athens Olympic Games Stowell has been working extensively as a coach, heading up the West Australian Institute of Sport sailing program and in July will lead the Australian Youth Sailing Team at the ISAF Youth Sailing World Championship in Croatia.

"This is a terrific opportunity for me and is something that is pretty special," said Stowell. "I always dreamt of going to the Olympics again and challenging for a Gold medal. Athens really hurt me, it probably still does now, to not perform at our potential was tough and the opportunity to go to the Games again doesn't come along very often.

"Tessa and I know that this is a huge challenge, Jenny and I only had three years together before the Sydney Games and every training session our coach Victor Kovalenko said we needed more time training, so to have only 14 and a half months together will be tough," she said.

Stowell is also relishing the chance of competing at the Perth 2011 World Championships in December, an event which she was integral in bringing to Western Australia.

"Getting the chance to compete at Perth 2011 will be terrific," said Stowell. "I've been heavily involved in the event from the beginning and to say that I'm a competitor there is a great motivator, there is nothing like a home event."

The pair will travel to Europe in the coming weeks to compete at the final three rounds of the ISAF Sailing World Cup, in Holland, England and Germany.
Back to top
Back to top